Changing behaviors, lavish gifts, and fancy dinners out can all be signs that your significant other is considering popping the big question. As you watch for these subtle clues, there can be a mix of excitement and nervousness about what the proposal might look like.
If you spot a few signs that your partner plans to propose, take a step back to enjoy the moment so you can truly savor each part of this special experience.
Anticipating his sweet words and the stunning ring will only add to the precious memory you create when he finally gets down on one knee and pops the big question.
Signs He Is About To Propose
Trying to tell if your partner is about to propose can be a nerve-racking experience. But there are some signs that you may notice before they decide to pop the question. One indication is that they may become preoccupied and distant as they plan.
You might also see them take extra special care with their appearance or have sudden flare-ups of romance leading up to the time when they ask you to marry them.
Your partner may begin hinting at marriage by discussing the topic hypothetically or considering your future together. All of these signals could be a clear sign that your partner is about to go down on one knee and beautifully ask for your hand in marriage.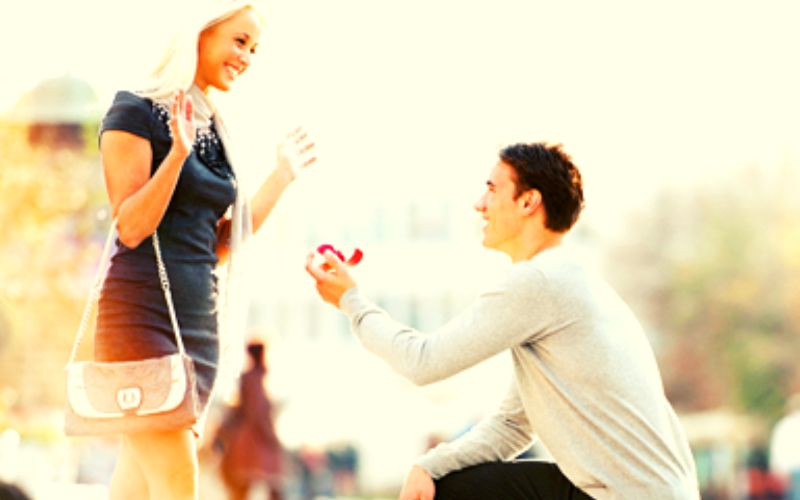 He Starts Talking More About Your Future Together And Making Plans That Extend Far Into The Future, Such As Where You Might Live, How Many Children You Want, And What Kind Of Life You Want To Build Together
He starts to mention the future more often, speaking in detail about what life together could look like. He talks about things like where you might live, how many children you would both like, and what kind of shared dreams and goals you can achieve together.
He may even start talking about when it would be a good time to get engaged or married. He becomes more romantic, taking the time to plan special dates or trips for just the two of you.
He may also start making less practical plans that extend further into the future; such as discussing which school districts your hypothetical children might attend or thinking about where he'd like to retire to in a few decades.
These conversations demonstrate that he is looking ahead and taking into consideration how you will both fit into each other's lives for years to come – signs that he is getting ready to commit.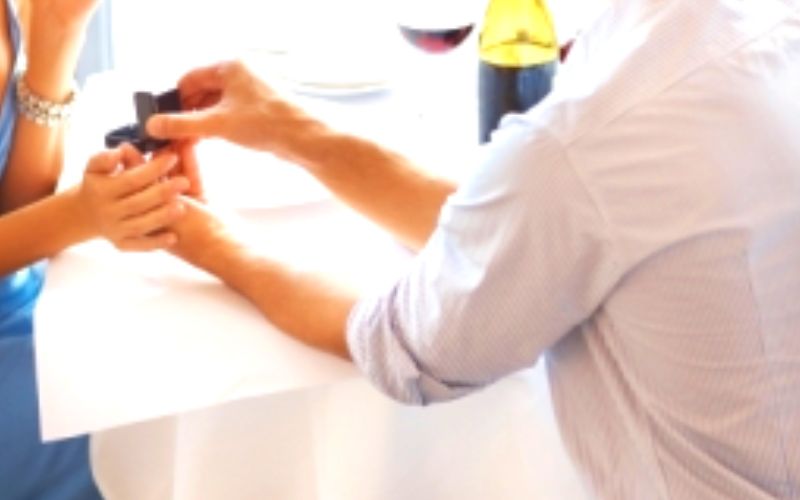 He's Become More Attentive And Affectionate Towards You. He May Seem More Interested In What You Have To Say, Be More Physically Affectionate, And Go Out Of His Way To Do Things For You
If your partner has suddenly become more attentive and affectionate towards you, there may be signs that they are about to propose.
They may seem more interested in what you have to say, show more physical affection, such as holding hands or hugging and go out of their way to do nice things for you. They might even surprise you with gifts or special dates.
They could start talking about the future together, taking a bigger interest in your opinions and values, complimenting you more often, and trying to create mutual goals.
They may begin hinting at marriage by asking questions such as "What kind of ring do you like?" or "What kind of wedding would you like?" If this happens, it could mean that your partner is planning on proposing soon.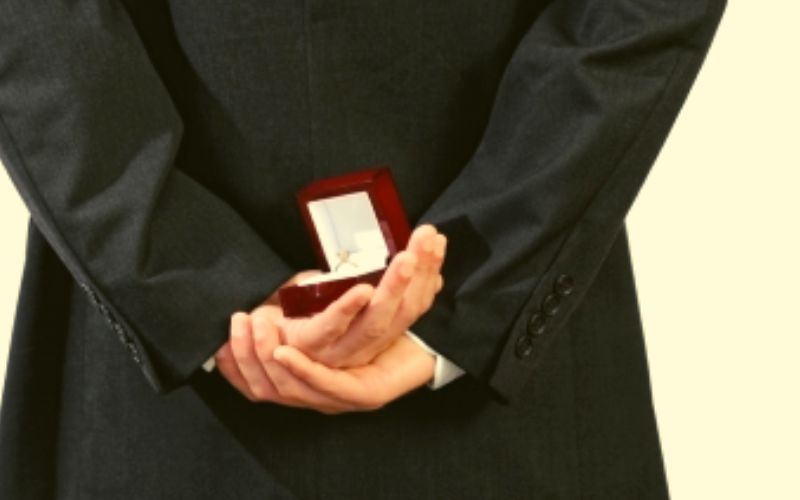 He's Asked You About Your Ring Size Or Made Subtle Inquiries About Your Preferences When It Comes To Engagement Rings
One of the clearest signs that a man is about to propose is if he has asked you about your ring size or made subtle inquiries about your preferences when it comes to engagement rings.
This could involve him asking questions regarding the type of metal, gemstone, or setting you to prefer, or even discussing in detail what kind of style of ring would best suit you.
He may also take note of any compliments you have given to others on their rings, and use those as cues for what might make a good engagement ring for you.
He may try to find out more information on the styles and values of different rings by researching online or visiting jewelry stores with you. All these efforts are usually a surefire sign that he's got something special planned.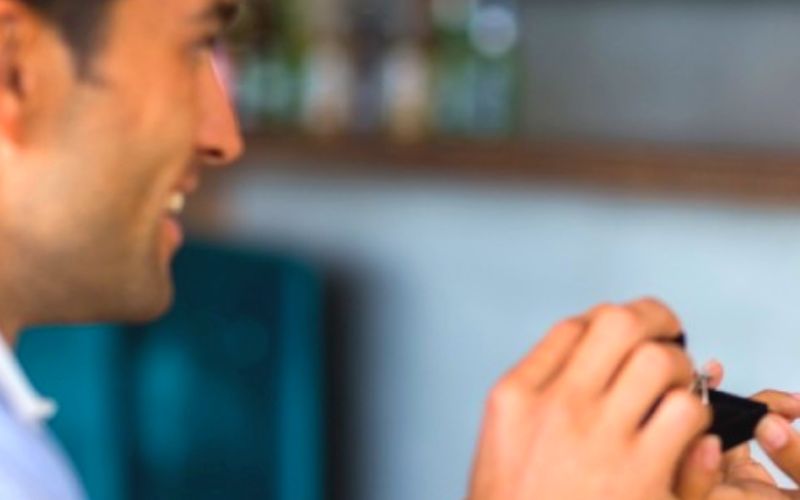 He's Spending More Time With Your Family And Friends And Making An Effort To Get To Know Them Better
He's spending more time with your family and friends, and making an effort to get to know them better could be a sign that he is about to propose. He may be introducing himself to your relatives or asking specific questions about their lives.
He could also be taking the initiative in completing household chores and helping out with tasks around the house. He may also express a desire to spend more quality time with his family, either by inviting them over for dinner or participating in their favorite activities.
He might even ask for advice from people close to you regarding proposals or engagement rings. All of these behaviors serve as signs that he is considering popping the question and is getting everything ready for when the time comes.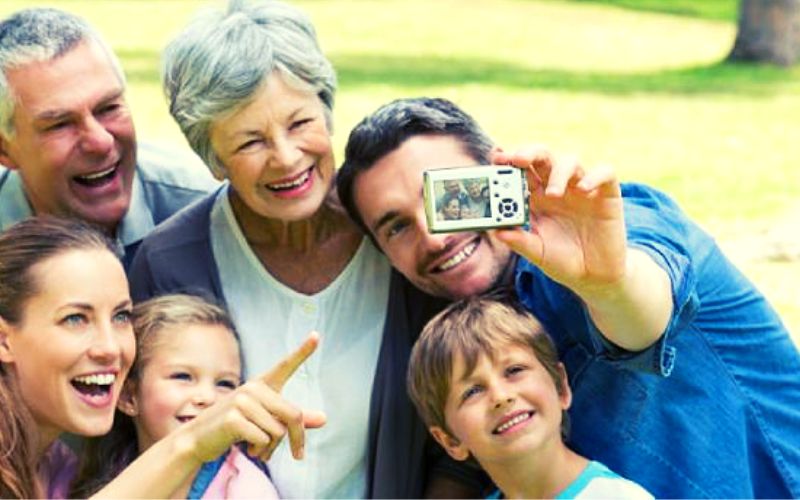 He's Become More Sentimental, Perhaps Talking About How Much You Mean To Him And How Much He Loves You
He's become more sentimental, perhaps talking about how much you mean to him and how much he loves you, these are all signs that he might be about to propose.
For instance, he may be more forthcoming with compliments and sweet words; speaking of your unique qualities and how they make him feel; expressing admiration for the things you do, even when they're small; or even making plans for the future together.
He might also start talking more openly about marriage and commitment, such as discussing potential wedding venues or what kind of engagement ring he wants to give you.
If he's been noticeably paying more attention to his appearance lately, buying new clothes, and going to the gym more often, that could be a sign that he's getting ready to propose.
If he starts asking your friends and family members questions about marriage and proposals, it's a surefire sign that a proposal is on the way.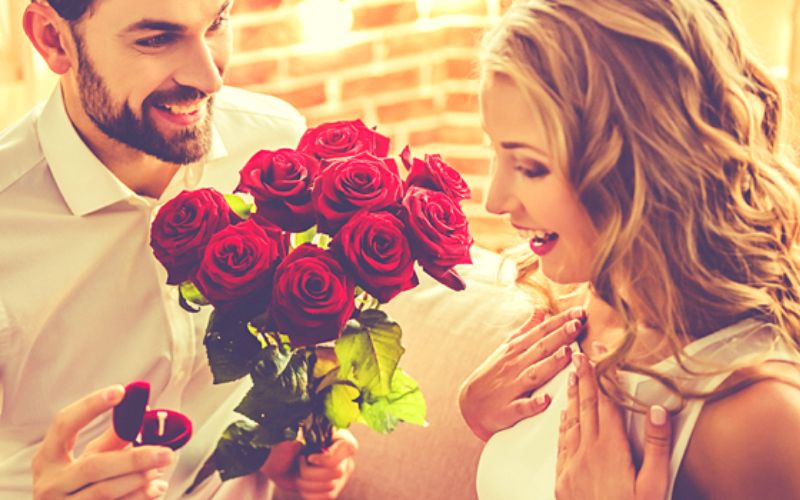 He's Saving More Money Or Has Been More Frugal With His Spending, Which May Be A Sign That He'S Saving Up For A Ring Or Other Big Expenses
One sign that he may be saving up for a ring or other big expenses is that he's become more frugal with his spending. He might have cut out unnecessary purchases, such as dining out and entertainment, and instead started to put more money aside.
If he suddenly starts talking about big upcoming financial goals, that could be a clue that he's saving up for something special.
He may be already asked your friends and family about the topic of marriage. If so, this could certainly indicate that he is planning on popping the question soon.
If you notice any behaviors from him which show thoughtfulness and extra effort to please you, this could be another subtle sign that he is planning on proposing.
He May Have Become More Nervous Or Anxious Around You, Which Can Be A Sign That He'S Feeling The Pressure Of Making A Big Commitment
He may have become more talkative, asking many questions about your opinions on marriage and how you envision a long-term relationship. He might also bring up conversations about his friends who are engaged or married.
He may be more attentive to you, paying close attention to small details and showering you with compliments. There is also the possibility that he will start making grand gestures such as taking you out for extravagant dates or buying you luxurious presents.
He could become much more protective of your time together, perhaps suggesting that you plan a romantic getaway or weekend away just the two of you. All these signs could be indicative of him wanting to take the next step and make a big commitment to you by popping the question.
He May Have Started To Pull Away From Some Of His Single Friends Or May Have Stopped Going Out As Much, Which Could Be A Sign That He'S More Focused On His Relationship With You
He may have started to pull away from some of his single friends or may have stopped going out as much, which could be a sign that he's more focused on his relationship with you. I
f he starts to frequently ask you about the future or mentions marriage in conversations, it could also be indicative of him considering proposing.
Other signs include him becoming more affectionate and romantic, asking your opinion on rings or jewelry, making sure you always go out together, and introducing you to his family and close friends.
He may also start talking more often about the two of you making plans for the future, such as buying a house or starting a family. All these behaviors can serve as indicators that he is getting ready to propose.
He's Been More Attentive To His Appearance And Grooming Habits, Perhaps Wanting To Look His Best For When He Pops The Question
He's been taking more time to pick out his outfit for date nights, ensuring he looks his best from head to toe. He's also making sure his hair and facial hair are always groomed and well-maintained. He's been taking extra care of how he smells by using cologne or body spray before leaving the house.
He's even been shopping for jewelry, either online or in person, and has asked friends or family members what type of rings they think she'd like.
He talks more than usual about your future together, bringing up ideas of marriage that seem far too detailed to be hypothetical. He may be dropping clues about big upcoming events or surprises that seem to point toward a proposal.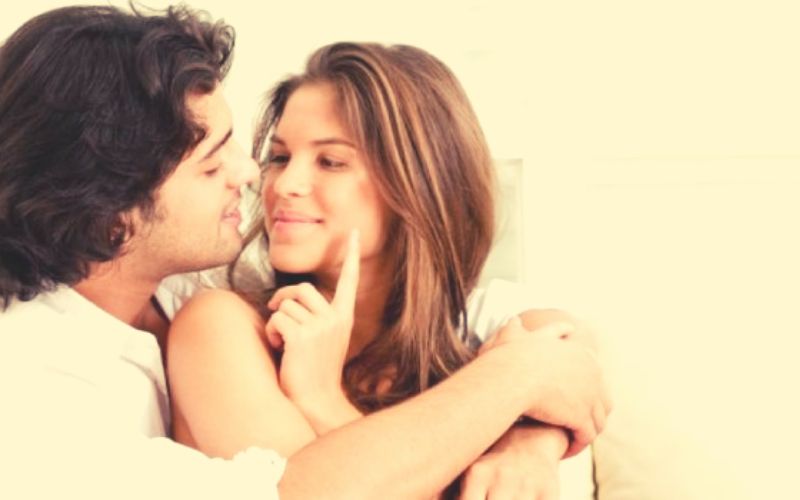 He May Have Taken You On A Romantic Getaway Or Planned A Special Date Night, Which Could Be A Sign That He'S Building Up To A Proposal
He may have been planning a special date night for a while, such as booking a romantic dinner in an intimate restaurant or arranging tickets to the theater. He might have also taken you on a surprise getaway to show his commitment and devotion to you. These are all signs that he is building up to a proposal.
He could also be dropping hints about taking the next step in your relationship, talking about plans together, and mentioning marriage more often.
He may also be asking questions about how you'd like to celebrate your engagement or what kind of ring you'd like. Though these may seem subtle, they are all clues that he is preparing to propose.

How Can I Tell If My Partner Is About To Propose To Me?
Some signs that your partner may be about to propose to include talking about your future together, being more attentive than usual, and making plans for special occasions or trips.
What Are Some Common Behaviors Of Someone About To Propose?
Someone about to propose may become more affectionate, nervous, or secretive. They may also start asking questions about your preferences regarding rings and weddings.
Should I Ask My Partner If They Are About To Propose?
While it may be tempting to ask your partner if they are about to propose, it is generally best to let them surprise you. Proposals are often more meaningful when they come as a surprise.
How Long After The Signs Should I Expect A Proposal?
It is difficult to say exactly when a proposal will happen, as every relationship is different. However, if you have noticed signs that your partner may be about to propose, a proposal will likely happen within the next few months.
What Should I Do If I Suspect My Partner Is About To Propose?
If you suspect your partner is about to propose, the best thing to do is to remain patient and enjoy the moment. Don't put pressure on your partner or try to rush the proposal process. Let it happen naturally.
What If My Partner Doesn't Propose After Showing The Signs?
While it can be disappointing if your partner doesn't propose after showing signs, it's important to remember that proposals are a big step and should only happen when both partners are ready. Talk to your partner about your feelings and make sure you are both on the same page about your future together.
What Should I Do If I'M Not Ready To Get Engaged, But My Partner Is Showing Signs Of Proposing?
If you are not ready to get engaged but your partner is showing signs of proposing, it's important to communicate your feelings honestly and openly. Let your partner know that you appreciate their love and commitment, but that you need more time to consider the idea of getting engaged.
Are There Any Specific Signs That My Partner Is Planning A Romantic Proposal?
Some specific signs that your partner may be planning a romantic proposal include asking for your ring size, talking about the perfect proposal location, and being overly secretive or excited about upcoming plans.
How Should I React If My Partner Proposes?
If your partner proposes, it's important to react authentically and in a way that feels true to your relationship. Whether you say yes, or no, or ask for more time to consider the proposal, be honest and respectful of your partner's feelings.
Should I Drop Hints That I Want To Get Engaged?
While it can be tempting to drop hints that you want to get engaged, it's generally best to let your partner decide on their own. Pressure or ultimatums can strain the relationship and create an unhealthy dynamic.
Conclusion