Everyone knows the pain of a broken heart. It's easy to become jealous of the person who has seemingly replaced you in the life of your former love interest. It's not always easy to spot those tell-tale signs of jealousy, such as avoiding eye contact or giving off an aura of anger.
If you're unsure whether someone is jealous or not, watch for these signs and look for patterns, do they display similar behaviors every time they appear around somebody?
Jealousy can take many forms and if one isn't careful, this unwanted emotion can lead to potentially damaging situations. With careful observation and understanding, one must recognize when it is time to confront the emotion head-on.
Signs Of A Jealous Partner
Jealousy can be a really difficult feeling to deal with, and it can present itself in many different ways. One of the most obvious signs of jealousy is if a person becomes overly possessive or controlling when it comes to their relationships.
They may try to limit who their partner talks to, where they go, and what they do. Another sign can include accusations or attempts to undermine your self-confidence by criticizing or questioning aspects of yourself to make you doubt your worth.
If someone is jealous, they can also become untrusting and start checking up on you constantly by calling or texting throughout the day. For those who struggle with jealousy, it's important to take steps to recognize the feelings and let them go for healthier relationships.
They Become Overly Competitive And Try To One-Up You In Conversations Or Activities
Jealousy can manifest itself in many different ways, but one of the most unsettling is when someone's reaction to feeling jealous involves attempting to outshine or outperform others.
When someone becomes overly competitive they might try to one-up you in conversations or activities, as if it's a race or competition between the two of you. This type of behavior sends a clear message that they are unhappy with your success, or feel threatened by it.
It's important to take care not to feed into these instincts and create more tension, responding calmly and without contention is usually the best way to stay on level ground with those who become too competitive.
They Frequently Make Negative Or Critical Comments About Your Achievements Or Relationships
Signs of jealousy can present in many different ways. One very common sign is the expression of negative or critical comments about your relationships and achievements.
In many cases, these comments are expressed in a subtle way, such as through passive-aggressive remarks or backhanded compliments. Other times, they may be more explicit; this could take the form of belittling remarks or undermining your efforts.
It is important to recognize when a person is being jealous and to not let their attitude bring you down.
With any difficult relationship, it's important to remember that everyone has individual insecurities and underlying fears which may need to be addressed for people to connect better on a much deeper level.
They Become Defensive Or Angry When You Talk About Your Successes Or Positive Experiences
Signs that someone is jealous of your successes or positive experiences may become obvious over time. They may frequently react defensively or angrily when you bring up the subject, making excuse after excuse for why you have succeeded or had a good experience.
It can be a difficult situation to navigate, especially as it can leave you feeling uncomfortable in trying to share your accomplishments. Being aware of situations when jealousy could potentially be an issue should help me be prepared to handle them sensitively and effectively.
Remember that communication is important and create space for honest dialogue if you feel like things are becoming tense between yourself and another person.
They Start To Distance Themselves From You And Spend Less Time Together
If you find yourself in a relationship where your partner is increasingly distant and avoiding spending time together, then jealousy could be the cause.
Feelings of jealousy can provoke a range of negative responses, including the desire to restrict and control another person's actions. This kind of behavior rarely results in healthy relationships.
Signals that might indicate your partner is responding to feelings of jealousy include excessively monitoring your whereabouts or wishing to know too much monitoring of phone and online activities; criticizing your dress and social interactions; or trying to impose rules from which they do not apply to themselves.
To repair the relationship, it is important for both parties involved to acknowledge oppressive behaviors which stem from jealousy and openly discuss ways of solving resentments.
They Become Possessive Or Controlling, Not Wanting You To Spend Time With Other People
If you feel that your partner is becoming overly possessive or controlling, these could be signs of jealousy. Jealousy is a normal emotion, but when paired with possessiveness or control it can become incredibly suffocating and damaging to a relationship.
Symptoms may include not wanting you to spend time with other people, asking constantly where you are going or who you will be with, accusing you of things without any evidence, being secretive about their life, manipulating or trying to control who you see and how you act outside of the relationship.
If any of these signs are present in your current relationship it might be worth considering if your partner has become jealous and if so taking steps to reconcile the issue before it gets out of hand.
They Start To Gossip Or Spread Rumors About You To Others
If someone has begun to gossip or spread rumors about you, it might be a sign that they're jealous. Jealousy is an intense emotion that can consume people and cause them to devalue others who they perceive as a threat.
It often manifests in the form of spreading false information or attempting to manipulate how other people feel or think about you.
When someone begins trying to damage your reputation, it's better to take the high road and show others the person's true colors, rather than get into an argument with them. This can help you protect yourself from further damage and preserve your relationships with the people around you.
They Try To Sabotage Your Opportunities Or Relationships
Jealousy could be an indicator of someone attempting to sabotage your relationships or opportunities. It can manifest itself in various ways, from subtle put-downs or threats to outright aggression.
Signs of jealousy can include incessant questioning, sudden bursts of anger, possessive behaviors, and excessive insecurity. If you notice any of these symptoms in someone you know well, it might be wise to take a step back and assess what is going on beneath the surface.
Regardless of the relationship dynamic between two people, jealous behavior should never be tolerated; instead, it should always be addressed head-on with open communication before things spiral out of control.
They Become Overly Sensitive Or Emotional When You Talk About Other People Or Relationships
If your partner becomes overly sensitive when you talk about other people or relationships, it may be a sign of insecurity and jealousy. This type of behavior is a red flag that should not be ignored, as it may indicate there are underlying issues in your relationship.
Other signs to watch out for include becoming unhappy or angry if you speak to someone they don't know, like an ex-boyfriend or a close friend, questioning you constantly about the whereabouts of other people, or displaying irrational insecurities regarding the opposite sex.
If you suspect your partner has unresolved jealousy issues, it is important to communicate openly with them so that the issue can be addressed.
They May Act Out By Drinking Excessively Or Engaging In Destructive Behavior
Jealousy is a normal emotion, but when it gets out of control, it can be destructive.
Signs that someone is struggling with jealousy include frequently accusing their partner of cheating, needing excessive reassurance that the relationship is secure, monitoring and controlling their partner's activities, and attempting to sabotage or undermine their partner in small ways.
If this type of behavior isn't addressed and resolved, a person might react by engaging in reckless and self-destructive behaviors such as drinking excessively or abandoning relationships.
It's important to recognize if someone is struggling with jealousy so that the root cause can be addressed and the person can learn healthy behaviors to cope better in future situations.
They Become Passive-Aggressive And Use Sarcasm Or Insults To Express Their Jealousy
There are a few key signs that can indicate the presence of jealousy, such as the person becoming passive-aggressive, using sarcasm or insults to express themselves, attempting to belittle or exclude others, and being overly critical of you or other people.
Jealousy can also manifest in less obvious ways, the person might become overly clingy and dependent, always wanting your attention, or they might try to control the relationship by withholding information from you or trying to be possessive of your time.
It's important to recognize these behaviors quickly so that they can be addressed and dealt with appropriately.
What Are Some Signs That Your Partner May Be Jealous?
It's important to recognize the signs of your partner being jealous to maintain a healthy relationship.
Signs of jealousy can range from small acts such as involving themselves in decisions you should make independently, to extreme behaviors such as checking your phone or tracking your whereabouts.
Other warning signs might include excessively praising a particular person when talking about them, overreacting when imagining scenarios that don't even exist, or making unreasonable demands from you.
Jealousy is a sign of insecurity and lack of trust which can eventually lead to arguments and negative consequences. Pay attention to your partner and keep communication open so that these issues can be addressed early on and prevented from developing further.
Is Jealousy A Normal Emotion In A Relationship?
Jealousy is a normal emotion in relationships, and it is important to be able to recognize the signs of a jealous partner. When someone displays traits of possessiveness, excessive questioning, or neediness, they may be expressing insecurity in their relationship.
Other signs of jealousy could include regular checking of texting or social media accounts, or feeling threatened by the presence of a third party such as friends.
It can become problematic when these feelings go unchecked: managing jealousy takes understanding and kindness from both partners.
The most important thing to remember is that open and honest communication is key for you both to build trust and address any underlying concerns.
How Can Jealousy Affect A Relationship?
Jealousy can have a devastating effect on relationships, and it's important to take note of the signs of a jealous partner.
These signs include excessive checking of your phone or social media accounts, questioning your whereabouts and relationships with other people, or even taking measures to isolate you from others.
If you notice these behaviors in your partner, it may be an indication that they do not feel secure in the relationship which could lead to controlling behavior, feelings of inadequacy or insecurity, and arguments.
To nurture and maintain a strong, healthy relationship it is important to discuss how you feel about the matter as soon as possible. Not only could this positively affect the relationship itself but also help your partner overcome any issues they might have with jealousy.
Can Jealousy Be A Sign Of Love Or Does It Always Indicate Insecurity?
Being in a relationship means dealing with a multitude of emotions and feelings. Jealousy is one of them, and it can be highly confusing to decipher if jealousy is an expression of love or insecurity.
Although minor displays can be healthy as they show that the partner cares, too much jealousy can interfere with the relationship and become toxic.
Some tell-tale signs of having a jealous partner include not wanting their significant other to interact with people of the opposite sex, needing to know where the other partner is at all times, and hovering during outings.
Regardless of why the jealousy is present, it's important to note that when it goes untouched it can ruin relationships and even isolate people from peers.
Both partners need to assess if jealousy plays too big a role in a relationship and work on healthy ways to address it while maintaining emotional intimacy.
What Are Some Ways To Address Jealousy In A Relationship?
Jealousy can be an especially destructive force in a relationship. It is important to recognize the signs of a jealous partner before it causes too much damage.
Some common indicators of jealousy include excessive questioning or prying into a partner's activities, acting overly possessively, and trying to control who the partner interacts with. If any of these behaviors are present, it is important to bring them up in conversation.
Establishing healthy boundaries and communication channels can help to create a trusting and safe atmosphere for both partners and reassure the jealous person that their concerns are taken seriously.
Setting aside time for quality interactions and activities only between the two partners can also help reduce feelings of jealousy and insecurity in relationships.
With these tips, couples have a better chance of navigating jealousy and building an emotionally secure relationship for both persons involved.
Are There Different Types Of Jealousy?
While it's normal to feel a bit of envy in any relationship, some people exhibit overly possessive tendencies which can be destructive.
One sure sign of jealousy is the over-exaggeration of past relationships or flings; if you mention an ex once in passing and your current partner responds with extreme distrust or anger, this is a sign they are especially insecure.
Other signs of a jealous partner include monitoring your phone, constantly asking questions about the details of your day, or scrutinizing where you've been even if it was just to step outside for fresh air.
If your partner is showing signs of jealousy too often, it may be time to start a conversation about how to handle feelings better.
How Can You Differentiate Between Healthy And Unhealthy Jealousy?
Healthy or unhealthy jealousy can be difficult to differentiate, but there are a few signs that may help answer the question.
For instance, if your partner checks in on you excessively, demands to know where you are and who you're with, talks angrily or threateningly when they're feeling jealous or is overly controlling of how you spend your time and energy, then it's likely an unhealthy jealousy.
Healthy jealousy can come off as caring, communicating clearly what is and isn't okay in the relationship can foster a feeling of safety and trust.
It becomes unhealthy if one partner consistently changes their mind about what's okay and occasionally gets angry when the other partner respects their boundaries.
It's important to note that all interactions should be based on honest communication and respect so that both partners feel safe.
Can Jealousy Lead To Controlling Behavior?
Jealousy in relationships is fairly common and can be quite damaging, particularly if it manifests as controlling behavior.
With a jealous partner, someone may feel pressured to report where they're going or who they are with to assuage their partner's fears or prevent them from becoming angry.
They may also find their partner censoring conversations, monitoring social media accounts, or even tracking their whereabouts via electronic means. Jealousy often derives from insecurity and often leads to overbearing behavior if not addressed head-on.
People in this kind of situation should talk honestly and openly with their partners about the underlying issues at play and seek help if need be.
What Should You Do If Your Partner Becomes Jealous Of Your Friendships With Others?
Feeling jealous of the relationships you hold with people other than your significant other is not uncommon in relationships, but can be a sign that there is a deeper underlying issue.
If your partner becomes jealous of your friendships with others it can be an indication that your partner feels threatened or insecure in the relationship.
Openly discussing the emotions both partners are feeling can create clarity, understanding, trust, and security between both parties.
Working together on how to communicate those underlying issues and support each other will help resolve those feelings of insecurity and jealousy in the relationship.
How Can You Build Trust And Reduce Jealousy In A Relationship?
Building trust and reducing jealousy in a relationship requires both partners to be honest and open with one another.
It is also important for both parties to be aware of their partner's behavior and watch out for early signs of jealousy, such as them becoming withdrawn or overbearing, making possessive comments, or showing signs of insecurity.
If these behaviors become too frequent, it is important to discuss the issue openly and respectfully before further damage is done.
Both partners must remember that there is nothing wrong with expressing feelings of concern or being careful; however, if there are feelings of genuine distrust in the relationship, then communication and reassurance can help abate suspicious or jealous thoughts.
By engaging in healthy communication and actively working together to build trust as a team, couples can work together to reduce jealousy within their relationship.
Conclusion
Knowing the signs of a jealous partner is important in any relationship, as it can provide insight into the state of a relationship, while also helping individuals evaluate their actions and feelings. Jealousy can be destructive to relationships, but if you recognize the signs early enough, you can take steps to address and resolve the issue.
Once you are aware of any potential jealous behavior, it is important to talk to your partner about it and express how you feel in a way that does not come off as accusing or confrontational. By doing this and seeking support from people outside of the relationship, it is possible to develop healthy methods for managing jealousy.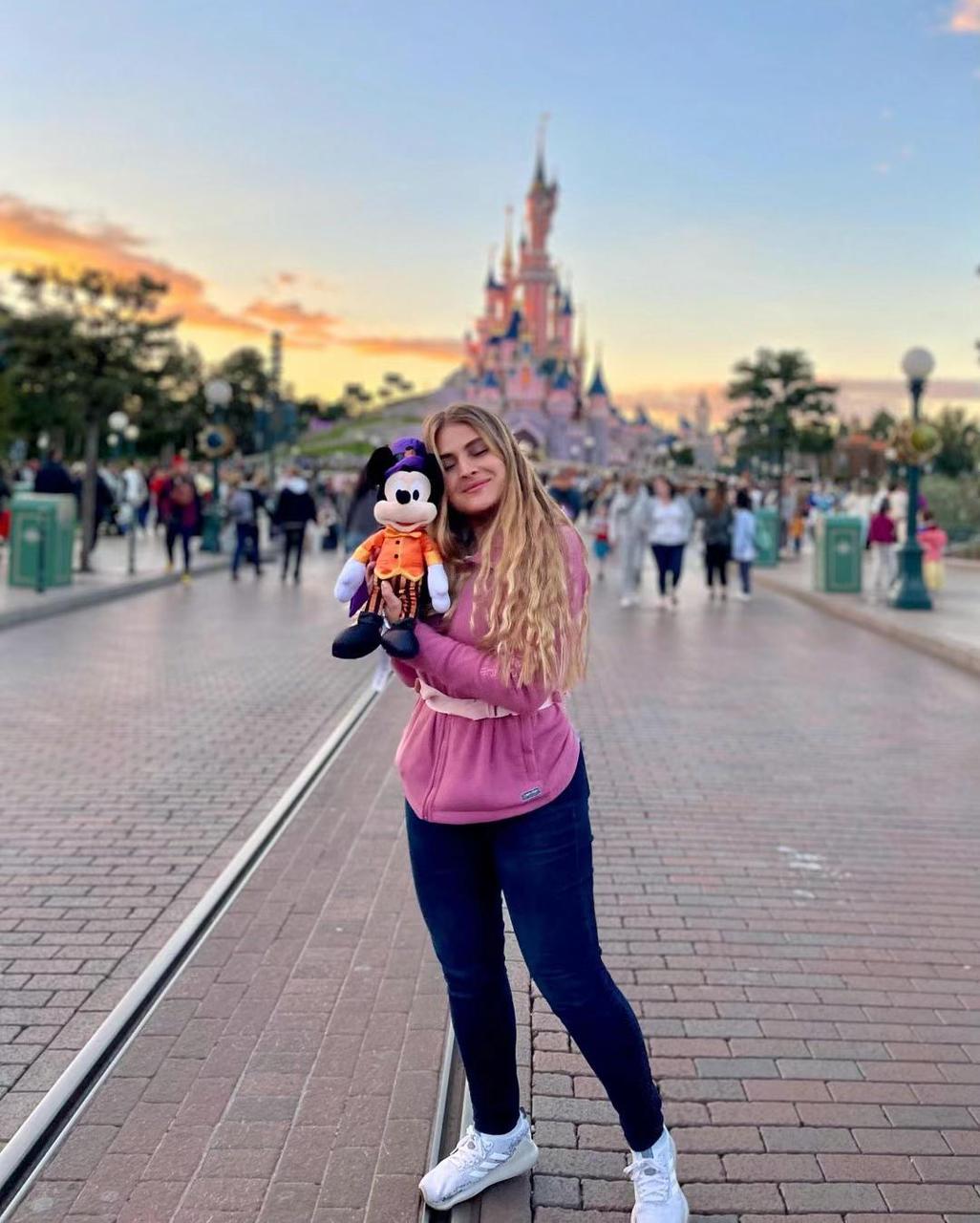 Hi, I'm Jasmine Sophie and welcome to my website!
As a marriage counsellor, I'm passionate about helping people figure out solutions to their relationship issues. While based in Austin and with most of my clients coming from the local area, I believed that there were more people out there who could benefit from my services.
That's why I decided to set up this webiste; so that I can help even more people break through any difficulties they may be facing in their relationships. In my free time, I enjoy activities like golfing and fishing, as well as just spending time with family. It's just another way for me to explore my creativity and use it towards helping others.
Experience:
With a wealth of experience in the realm of love and relationships, Jasmine has been transforming lives for over a decade. Her remarkable journey as a licensed psychologist and marriage and couples therapist has allowed her to witness the transformative power of love firsthand. Through her extensive work with diverse couples, she has unraveled the secrets to fostering healthy and thriving partnerships.
Expertise:
Jasmine's expertise lies in untangling the complex web of relationship dynamics. Whether it's reigniting the spark in long-term marriages, healing wounds from past relationships, or guiding individuals in their pursuit of true love, Jasmine possesses an unwavering commitment to helping people create fulfilling and joyful connections. Her profound insights and practical strategies have earned her accolades as a trusted authority in the love and relationship sphere.
Education:
Jasmine Sophie's academic achievements serve as a solid foundation for her exceptional knowledge in the field. She holds a master's degree in Psychology, specializing in marriage and family therapy. Combining her academic prowess with her empathetic nature, Jasmine seamlessly integrates evidence-based techniques and profound wisdom to empower her readers to navigate the complexities of modern relationships with grace and authenticity.
Join Jasmine Sophie on joypassiondesire.com, and embark on a transformative journey to embrace love, ignite passion, and cultivate relationships that transcend ordinary boundaries. Through her illuminating articles and expert guidance, she will empower you to create a love story that is worthy of celebration and admiration. Get ready to embark on an extraordinary adventure of love and self-discovery with Jasmine Sophie as your trusted guide.