Is your relationship going through a rough patch? Are you constantly unsure if your significant other is truly invested, leaving you feeling helpless and defeated?
If this sound familiar, then it's time to look out for the signs that he is fighting to get the relationship back on track. The greatest indicator of his commitment is seeking out advice on how to become a better partner and growing from it.
Even something as small as making an extra effort during date night or taking initiative in planning activities throughout the week confirms that he wants to make things work. Pay attention and recognize these attempts; although subtle, they could be lifesaving for your relationship.
Signs He Is Fighting For The Relationship
If you think your relationship is at a crossroads, and it may take a lot of effort to save it, several signs can help you determine if he is as committed to that effort as you are.
Look for him to show more kindness or affection for you; spend more time with you in person or on the phone; make heartfelt apologies; express how much he values the relationship; use positive language when talking about the future and invite you to share his hopes and dreams with him.
All these signs show that he is willing to fight for the relationship, a very promising sign indeed.
Consistent Effort
Your Partner Consistently Puts in To Make The Relationship Work, Even When Things Get Tough.
Your partner consistently exemplifies signs that they are fighting for your relationship and willing to put in the effort to make it work even when things get tough.
Some of these signs can include putting in extra effort to ensure you feel appreciated and loved, taking care of household chores or errands without being asked, making compromises on difficult decisions, and communicating openly and honestly about any issues that arise.
They also consistently put in the time and energy needed to stay connected to each other—by engaging in meaningful conversations, making plans together, doing special activities such as date nights, or just spending quality time together without needing to be productive all the time.
Your partner's consistent effort shows their commitment to the relationship, which is vital for it to thrive long-term.
Communication
They Communicate Openly And Honestly With You, And Are Willing To Work Through Any Issues That Arise.
When two people are fighting for the relationship, they communicate openly and honestly with each other and are willing to take the time to talk through any issues that arise. They will be willing to listen attentively and respond thoughtfully, rather than allowing the issue to escalate.
They may also work together to find a resolution or compromise, showing that both parties are committed to preserving the relationship. They may show signs of verbal or nonverbal reassurance like holding hands or giving hugs in difficult moments.
This kind of commitment demonstrates that both partners understand how important it is to make things right as a team, which creates an atmosphere of trust and understanding within the relationship.
Compromise
Your Partner Is Willing To Compromise And Meet You Halfway On Issues That Are Important To Both Of You.
A sign that your partner is fighting for the relationship is if they are willing to compromise and meet you halfway on important issues. This shows that they value the relationship enough to make concessions and work towards a resolution that will benefit both of you.
It's also a sign that they're putting in the effort to make sure the relationship stays strong and healthy. They may sacrifice their desires or opinions to make sure both of you can live happily with the outcome of the discussion.
This kind of selflessness goes beyond what it takes just to get along and demonstrates a true commitment to making the relationship work. Compromising is a key part of any successful partnership, so if your partner shows this willingness it should be seen as a positive sign.
Time
They Make Time For You And Prioritize Your Relationship, Even When They Have A Busy Schedule.
A sign that he is fighting for the relationship is that he will make time for you and prioritize your relationship, even when his schedule is full. He'll be sure to carve out moments in his day to spend quality time with you, whether it's a quick phone call or a date night out.
He'll also be willing to rearrange his plans if necessary just so that the two of you can spend time together.
He'll drop whatever else he's doing at the moment, even if it's important if something comes up between the two of you that needs attention. It's clear from this behavior that he's committed to making sure your relationship remains strong and vibrant despite any obstacles that may come up.
Support
Your Partner Supports You In Your Goals And Dreams, And Is Willing To Help You Achieve Them.
Your partner is always there to lend a helping hand and encourage you in achieving your goals and dreams. They will stay up late to brainstorm ideas, study up on potential solutions, or even give you a pep talk when the going gets tough.
They are willing to sacrifice some of their own time and resources to help you get closer to those goals. They may also offer advice or provide emotional support when needed.
Your partner will go out of their way to make sure that you have all the necessary tools and skills required for success. They listen openly and actively discuss your plans to come up with ways of making them work better.
Their dedication and commitment show that they are genuinely invested in seeing you succeed, which is a sign they are fighting for the relationship as well.
Forgiveness
They Are Willing To Forgive And Let Go Of Past Mistakes And Conflicts, And Move Forward Together.
Signs that he is fighting for the relationship include actively demonstrating his commitment to forgive and let go of past mistakes or conflicts. He may talk openly about resolutions, provide emotional support, and make an effort to move forward together.
He might show patience and understanding when discussing topics related to the conflict or mistake. He may also express willingness to compromise and put in the effort to repair any broken trust or hurt feelings.
He might strive to communicate more effectively with his partner, listen more attentively, be open to different perspectives, and strive for a positive outcome. All these actions are indicative of someone who is dedicated to making a relationship work for the long term.
Vulnerability
Your Partner Is Willing To Be Vulnerable With You And Share Their Fears And Insecurities.
When your partner is willing to be vulnerable with you and be open about their fears and insecurities, it is a sign that they are fighting for the relationship.
This willingness to put aside any sense of pride or ego and share deeply personal feelings with you suggests that they trust you enough to do so and that they value the relationship enough to want to work through any issues together.
It's important to reciprocate this vulnerability by being open, honest, and accepting of your partner's feelings. Show them you respect them by genuinely listening without judgment, offering supportive advice, and reassuring them that they can turn to you when times get tough.
When your partner is willing to make themselves emotionally vulnerable with you, it is an indicator that they are firmly committed to the relationship and doing whatever it takes for it to succeed.
Active Listening
They Listen Actively To Your Concerns And Work To Understand Your Perspective.
Signs he is fighting for the relationship include taking the initiative to start conversations about your issues, asking questions and seeking to understand your point of view, attempting to make compromises that meet both of your needs, reserving judgment, and focusing on understanding instead of being argumentative, taking responsibility for his actions rather than blaming you or others for the current situation, and expressing an openness to trying new things or different approaches to making progress.
He might also be willing to seek outside help from a professional if needed. All of these behaviors show active listening and indicate that he truly cares about the relationship and wants to work through any challenges together.
Affection
Your Partner Shows Affection And Love Regularly, And Makes You Feel Valued And Appreciated.
Signs that your partner is fighting for the relationship include them expressing their affection and love for you regularly. This could manifest in physical forms such as hugs, kisses, or cuddles; or verbal forms such as compliments, sweet words, and expressions of appreciation.
They may also make an effort to take part in activities that are important to you and strive to understand where you're coming from and how you feel in any given situation.
They should be making an effort to create a meaningful connection with you, communicating openly and honestly so that all of your needs are taken into account.
Above all else, your partner should make you feel valued and appreciated by supporting your decisions and being there for whatever life throws at you both.
Patience
They Have Patience With You And Are Willing To Work Through Challenges Together, Without Giving Up On The Relationship.
Signs that he is fighting for the relationship may include expressing a willingness to work through any issues that arise in the relationship together. He may take time out of his day to talk things out and listen to your perspective.
He might make an effort to spend more quality time with you, such as taking you out on dates or going away for a weekend trip together.
He might be more patient and understanding than before when it comes to arguments and disagreements, demonstrating a desire to work through them without giving up on the relationship.
He might also make an effort to show appreciation for you, such as sending flowers or expressing how much you mean to him. All of these are signs he is fighting for the relationship and making sure it stays strong.
What Are Some Signs That A Man Is Fighting For A Relationship?
Some signs that a man is fighting for the relationship include making an effort to communicate regularly, showing a willingness to compromise, putting in the effort to spend quality time together, and expressing his commitment to the relationship.
Why Is It Important To Know If A Man Is Fighting For A Relationship?
It is important to know if a man is fighting for the relationship because it can give you insight into his level of commitment and whether or not he is willing to put in the effort to make the relationship work.
This can help you make more informed decisions about the relationship and whether or not it is worth investing your time and emotions into.
Can A Man Be Fighting For The Relationship Even If He Doesn't Express It Verbally?
Yes, a man can be fighting for the relationship even if he doesn't express it verbally. He may show his commitment through his actions, such as consistently making time for the relationship and putting effort into resolving conflicts.
What Should I Do If I Am Unsure If My Partner Is Fighting For The Relationship?
If you are unsure if your partner is fighting for the relationship, it is important to have an open and honest conversation with them about your concerns. Express your feelings and ask them to share their thoughts and feelings about the relationship.
This can help you both gain a better understanding of where you stand and whether or not you are both committed to making it work.
Can A Man Stop Fighting For The Relationship After A Certain Point?
Yes, a man can stop fighting for the relationship after a certain point. This may be due to a variety of factors, such as a loss of interest or a shift in priorities.
It is important to communicate regularly with your partner and stay attuned to any changes in their behavior or attitude towards the relationship.
What Are Some Common Reasons Why A Man May Stop Fighting For A Relationship?
There are many reasons why a man may stop fighting for a relationship. Some common reasons include a lack of emotional connection, feeling unappreciated or unsupported, being unable to resolve conflicts, feeling like the relationship is one-sided, or simply losing interest.
Can A Man Start Fighting For The Relationship Again After He Has Stopped?
A man can start fighting for the relationship again after he has stopped. This will depend on the reasons why he stopped fighting in the first place and whether or not those issues can be addressed and resolved.
How Can I Encourage My Partner To Keep Fighting For The Relationship?
One way to encourage your partner to keep fighting for the relationship is to communicate openly and honestly with them about your feelings and your commitment to the relationship.
You can also express your appreciation for the effort they are putting in and make an effort to reciprocate that effort and show your commitment as well.
Is It Possible For A Man To Be Fighting For The Relationship But Still Have Doubts Or Reservations?
Yes, it is possible for a man to be fighting for the relationship but still have doubts or reservations. It is important to communicate openly and honestly about these doubts and work together to address them and find solutions.
How Can I Tell If My Partner Is Genuinely Fighting For The Relationship Or Just Going Through The Motions?
It can be difficult to tell if your partner is genuinely fighting for the relationship or just going through the motions. However, pay attention to their behavior and effort over time, as well as how they respond to conflicts and challenges in the relationship.
If their efforts consistently align with their words and they show a genuine commitment to the relationship, then it is likely that they are genuinely fighting for it.
Conclusion
In conclusion, when a man is fighting for a relationship, there are some clear signs that indicate his commitment to making things work. These signs include him being willing to compromise, putting in the effort to communicate and resolve issues, being supportive and understanding, and making an effort to spend quality time together.
It's important to note that while these signs can be positive indicators of a man's dedication to a relationship, they are not a guarantee that things will work out. Relationships take work from both partners and communication and understanding are key to building a strong, lasting connection. If both partners are committed and willing to put in the effort, a relationship can thrive and grow over time.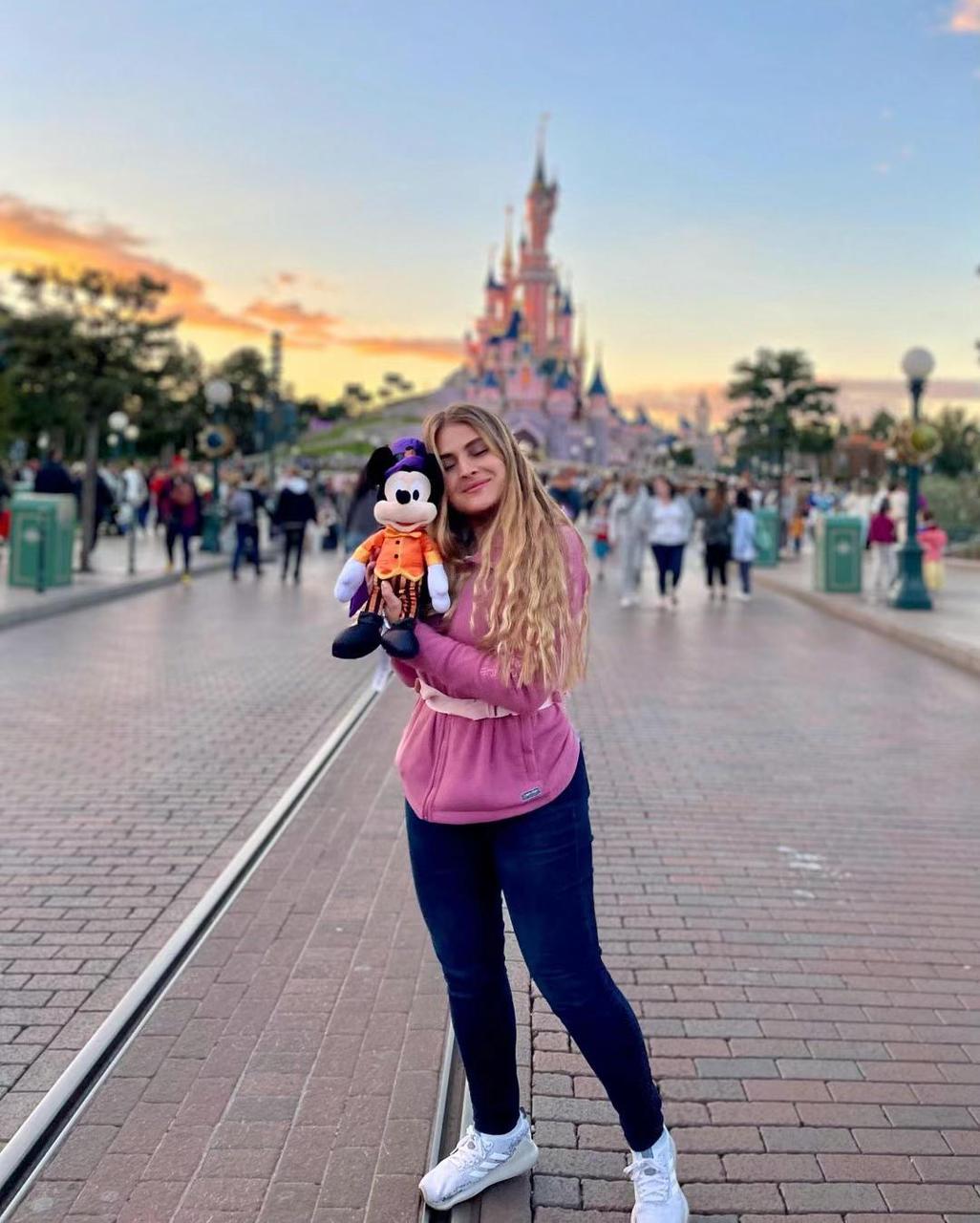 Hi, I'm Jasmine Sophie and welcome to my website!
As a marriage counsellor, I'm passionate about helping people figure out solutions to their relationship issues. While based in Austin and with most of my clients coming from the local area, I believed that there were more people out there who could benefit from my services.
That's why I decided to set up this webiste; so that I can help even more people break through any difficulties they may be facing in their relationships. In my free time, I enjoy activities like golfing and fishing, as well as just spending time with family. It's just another way for me to explore my creativity and use it towards helping others.
Experience:
With a wealth of experience in the realm of love and relationships, Jasmine has been transforming lives for over a decade. Her remarkable journey as a licensed psychologist and marriage and couples therapist has allowed her to witness the transformative power of love firsthand. Through her extensive work with diverse couples, she has unraveled the secrets to fostering healthy and thriving partnerships.
Expertise:
Jasmine's expertise lies in untangling the complex web of relationship dynamics. Whether it's reigniting the spark in long-term marriages, healing wounds from past relationships, or guiding individuals in their pursuit of true love, Jasmine possesses an unwavering commitment to helping people create fulfilling and joyful connections. Her profound insights and practical strategies have earned her accolades as a trusted authority in the love and relationship sphere.
Education:
Jasmine Sophie's academic achievements serve as a solid foundation for her exceptional knowledge in the field. She holds a master's degree in Psychology, specializing in marriage and family therapy. Combining her academic prowess with her empathetic nature, Jasmine seamlessly integrates evidence-based techniques and profound wisdom to empower her readers to navigate the complexities of modern relationships with grace and authenticity.
Join Jasmine Sophie on joypassiondesire.com, and embark on a transformative journey to embrace love, ignite passion, and cultivate relationships that transcend ordinary boundaries. Through her illuminating articles and expert guidance, she will empower you to create a love story that is worthy of celebration and admiration. Get ready to embark on an extraordinary adventure of love and self-discovery with Jasmine Sophie as your trusted guide.