Have you ever noticed that your partner or close friend has been acting differently lately? You're not sure what it is, but something feels off. It could be that you're being cut off. If this is the case, there are some tell-tale signs to pay attention to beyond just a feeling.
Observing these signs can help you recognize when someone is estranging themselves from you and can even provide valuable insight into what's going on in the person's mind and heart.
With the right information and actionable steps, you can take control of your relationships and ensure they don't veer away toward disconnection.
Signs He Is Cutting You Off
If you suspect that your relationship is not progressing as it should, there are certain signs that he might be cutting you off.
Whether it's through emotional or physical means, if he begins to decrease the amount of communication between the two of you, it can be a sign that he may be slowly pulling away.
This could manifest in him taking longer to respond to messages or distancing himself with excuses and periods of radio silence. He may begin canceling plans at the last minute or often space out when around you, creating an uncomfortable atmosphere between the two of you.
If these behaviors persist over an extended period, it likely means that he is trying to move on from your relationship without having to have a difficult conversation with you.
10 Signs He Is Cutting You Off
They Stop Communicating With You: If A Person Is Cutting You Off, They May Stop Responding To Your Texts, Calls, And Messages
When it becomes apparent that someone is cutting you off, it can be difficult to cope with the situation, but being aware of the signs can be helpful.
If a person who you usually communicate with regularly begins responding to your messages and calls less frequently or in a more distant manner, this could be an indication that they are trying to distance themselves from you.
The individual may stop making plans with you or meeting up for coffee or events, as long as their behavior gives gradual signs of avoiding contact with you, it is likely that this person is trying to cut ties.
Being able to detect these signs of transition can make dealing with this type of situation easier.
They Avoid Spending Time With You: If Someone Is Cutting You Off, They May Start Making Excuses To Avoid Spending Time With You
If you feel like someone is cutting you off, there are a few signs to look out for. You may notice that they distinguish themselves from your circle by avoiding spending time with you or talking about anything of mutual interest.
They may become evasive when it comes to making definite plans to hang out and make excuses for their busyness. Not just that, their communication with you will start shortening and there'll be a general lack of enthusiasm in it too.
Other signs include never initiating conversations and changing the topic drastically when asked about something personal, these are all signs that he is cutting you off.
They Become Distant: If A Person Is Cutting You Off, They May Become Emotionally Distant And Stop Sharing Their Thoughts And Feelings With You
If a person is distancing themselves from you, it can be difficult to know exactly why. It may be the result of insecurities or differences in communication style.
There are some signs that he might be cutting you off emotionally and no longer wanting to share his thoughts and feelings with you. One key sign is if your conversations become less frequent or one-sided as they suddenly stop sharing as much with you.
This can also be seen in body language; if he avoids eye contact or physical contact, it could signify that he's feeling distant.
Absentminded responses can indicate his mind is elsewhere, showing a lack of interest, even if he still replies that doesn't mean his full attention is on the conversation anymore.
They Stop Making Plans With You: If Someone Is Cutting You Off, They May Stop Making Plans To See You In The Future
When someone is cutting you off, there are usually a few telltale signs. Be on the lookout for changes in communication patterns.
If they suddenly stop texting you first or don't respond quickly or consistently when you do reach out, it's likely that the other person no longer feels comfortable communicating with you regularly.
If they start avoiding conversations about the future, such as making plans to see each other again soon, this could be another sign that things have not been going well in your relationship and that they may be cutting off ties with you.
It can be painful letting go of a relationship but it can also help identify areas where improvement or better communication is needed going forward.
They Stop Showing Interest In Your Life: If A Person Is Cutting You Off, They May Stop Asking About Your Life And Your Interests
Ending friendships can be difficult, and it often results in one person slowly pulling away from the other without necessarily having to say anything.
Signs that a person may be cutting you off include them no longer asking how you are doing or what you have been up to, completely failing to express interest in your endeavors, or suddenly becoming unavailable for plans.
These changes can be subtle but are important to recognize to figure out how to approach the situation or decide whether it is something worth salvaging.
Unless you are ready for the friendship to formally end, it is important to consider reaching out if you notice that someone has stopped investing effort in connecting with you.
They Become Cold Or Hostile Towards You: If Someone Is Cutting You Off, They May Become Cold, Dismissive, Or Even Hostile Towards You
Many relationships may go through periods of conflict and disconnect, but if your friend or partner seems to have suddenly become cold, dismissive, or even hostile towards you, it may be a sign that they are cutting you off.
It can be hard to tell when someone is no longer interested in keeping up a relationship, but if it feels like communication has become one-sided, with all your attempts to reach out being ignored or rejected, it could be a case of them slowly pushing you away.
They may be more distant than usual, refusing to talk about the issue at hand. If they're cutting you off they'll likely avoid eye contact and act evasive when pressed on the subject.
All these can be signs that something isn't right and suggest that it might be time to start thinking about how to move forward, whether it's continuing the relationship or separating for good.
They Start Hanging Out With Other People Instead: If A Person Is Cutting You Off, They May Start Hanging Out With Other People Instead Of You
Friendships come and go, but it is especially difficult if one person begins to drift away. If a close friend of yours has started ignoring you or is never available when you want to hang out, it could be because they are actively attempting to cut you out of their life.
Other telltale signs that they might be trying to cut off your relationship include them introducing new people into their social circle, avoiding personal conversations, and showing less interest in what's going on in your life.
It is certainly hurtful when a friend goes through with this plan, however, don't take it personally; sometimes things change and it's not always indicative of something wrong with the friendship or even with you.
They Cancel Plans At The Last Minute: If Someone Is Cutting You Off, They May Cancel Plans With You At The Last Minute Or Without A Good Reason
If you have a feeling that he is cutting you off, there are certain signs to look out for.
These may include him not returning your calls or texts, taking longer than usual to reply, making excuses not to meet up with you when it's convenient for them, canceling plans at the last minute, or without explaining.
Canceling plans could mean they are suddenly uncomfortable being around you or that something else has come up in their life which requires their attention.
While many people can be flaky from time to time, consistently having the feeling that someone is cutting you off warrants further investigation into why this might be happening.
 They Don't Prioritize Your Needs Or Concerns: If A Person Is Cutting You Off, They May Stop Prioritizing Your Needs Or Concerns
Cutting off a relationship can be a difficult decision to make, but if someone has made it clear that they are no longer prioritizing your needs or concerns, it's important to take action before things get worse.
Signs that he is cutting you off can include communication becoming more one-sided, him exhibiting less caring behaviors and seeming distant, and him not wanting to spend time with you anymore.
If any of these signs are present in the relationship, it may be time to have an honest conversation about how you feel and evaluate what steps need to take next. Taking notice of hurtful cut-off behavior will save everyone involved a lot of pain in the end.
 They Give You One-Word Responses: If Someone Is Cutting You Off, They May Start Giving You Short, One-Word Responses When You Try To Communicate With Them
Have you ever noticed someone start to give you one-word responses when you talk to them? These could be an indication that they are cutting you off and no longer giving your conversations the same level of attention they once did.
This disconnect often starts in small but recognizable ways, such as refusing to elaborate on a response or giving vague answers, untimely responses, or a lack of interest in discussing topics.
It is important to note that this type of behavior typically signals that a person is no longer interested in investing their time, energy, and attention in deepening a relationship with you.
Feeling neglected or disrespected by someone's distant behavior can be difficult but it is wise to take notice of the subtle signs that he is cutting you off so that appropriate boundaries can be established.
How Does He Behave Around You?
It's important to note the signs someone is cutting you out of their life. If your friend or loved one is suddenly more distant, he may be trying to distance himself from you.
Common signs include not returning calls or texts as quickly as before, avoiding plans and events that involve the two of you, and appearing preoccupied during times when the two of you spend time together.
Also, watch for any changes in body language such as lack of eye contact, not touching while speaking, and sitting farther away than normal. If this is happening, a conversation needs to take place to discover why he is cutting himself off from you.
Does He Seem Less Interested In Spending Time With You?
Does he seem less interested in spending time with you? It could be a sign that he is cutting you off. Generally, when someone we care about withdraws from us emotionally, it is difficult to understand why and leaves us feeling frustrated and confused.
It may be that he has gone distant because of something you said or did, but the only way to know for sure is by communicating with him and asking directly what's going on.
If he doesn't give you a clear answer or feels like talking about it, it might be time for you to do some self-reflection to see if you can think of why his interest may have changed.
Of course, sometimes people drift away without any underlying reason, so don't jump to conclusions right away! No matter what the reason is, remember that investing in your relationships usually means understanding both sides and working through disagreements together.
Are His Responses To Your Texts And Calls Becoming Slower Or Less Frequent?
Nothing is worse than feeling like someone is slowly cutting you off. When your partner's responses to your texts and calls start becoming slower and less frequent, it can be a sure sign that they are trying to cut ties with you.
If you feel like something isn't right, start talking to them as soon as possible. Dialogue can help reduce any misunderstandings or hurt feelings, but if the actions continue despite talking things over, it might be time to assess the health of your relationship.
Even though this type of situation can be tough, know that it will eventually pass and you'll come out stronger on the other side.
Has He Stopped Making Plans With You?
Has the person you care about suddenly stopped making plans with you and stopped replying to your messages? It's hard to tell if they're ignoring you or if something else is going on.
Some signs can tell you whether he has cut ties with you, such as a lack of communication, a change in attitude toward you, and sudden unavailability for dates.
If he avoids seeing or speaking with you and is not giving any real explanation for his seeming absence, this could be a sign that he is distancing himself from you.
His attitude towards spending time with you may have shifted–he might seem more cold or distant when discussing getting together.
Lastly, it could be that he has been chronically "busy," making up excuses for why the two of you cannot meet up even when other times are available. These signs all point to one thing: He may have cut off communication with you completely.
Is He Giving Excuses For Not Seeing You?
Has your significant other been taking a while to get back to you or acting distant?
It may be difficult to recognize because they may still answer all of your texts and seem like they care, but if they don't actively try to spend time with you and talk about the future, it could be a sign that they are trying to cut you off.
Everyone has their reasons for not wanting commitment but if someone is continually making excuses for why the two of you cannot meet up – such as being "too busy", it could be a warning sign that was dismissive relationship dynamic is on its way.
Dig deeper into the conversations your partner has with you and keep an eye out for signs that he's not comfortable with expressing his dedication towards you.
Is He Avoiding Physical Touch Or Intimacy With You?
Are you concerned that your partner is distancing himself from you emotionally? It can be tricky to understand why your significant other is avoiding physical touch or intimacy with you.
Whether it be disengaging in conversations or not making an effort to spend quality time together, certain signs can show he's cutting you off.
To identify if he is putting distance between the two of you, look out for how often he suggests spending time with other friends instead of just the two of you, any sudden changes in his attitude towards romance, or if he keeps putting off having those important conversations regarding your relationship.
Be sure to check in with him and discuss any issues openly and honestly to bring you both closer together.
Has He Stopped Sharing Personal Details With You?
If you and your partner have been close for a while, but suddenly he has stopped sharing personal details with you, it can be a difficult situation to navigate. This could be a sign that he is cutting you off; however, other factors could be causing this change in communication.
Maybe he is going through something difficult, or perhaps he's dealing with an issue internally that he doesn't feel comfortable discussing openly yet. In any case, it's important to talk directly with your partner about how his behavior makes you feel.
If it's too uncomfortable for him to open up, consider having an honest discussion about effective communication techniques and ask how the two of you can work together to stay connected.
With some effort and understanding on both sides, it will be possible to re-establish an open dialogue between the two of you.
Are You Feeling Left Out Of Important Events In His Life?
Relationships are about building trust and understanding, but when a partner starts to cut you off from important moments in their life based on their emotions or intentions, it can be damaging.
There are signs to watch out for if you think your partner is intentionally leaving you out so that you can address the issue quickly.
Some of the tell-tale signs include: closing up conversations and not being open to talking, becoming unavailable for social events or meetings, avoiding phone calls, and spending less time together.
If any of these behaviors start to occur, it may be indicative that your partner is relying more on themselves and is not allowing themselves to rely on the support of a relationship.
It's important to recognize these signs and take action early as building a strong bond needs consistency which will be difficult to maintain if any feelings of being excluded persist.
Does He Seem More Distant Or Emotionally Unavailable?
It's normal to feel a little disconnected from your partner now and then. However, if you are finding that your partner is consistently distant or emotionally unavailable, then it may be a sign that something more serious is going on.
It's not an easy topic to talk about, but it is important for the health of any relationship for both parties to be honest with one another and discuss any feelings of separation.
If your partner has been exhibiting signs of emotional detachment such as avoiding conversations, appearing distracted during conversations, or avoiding physical contact, this can be an indicator that they are cutting you off emotionally.
Acknowledging these behaviors and asking your partner what's going on can help improve communication in the relationship and bring the two of you back together again.
Have You Tried To Communicate With Him About These Changes, And If So, What Was His Response?
Trying to communicate with him about his changes and the signs that he may be cutting you off can certainly be difficult. If you feel like something is off, consider initiating a conversation.
It's important to assess his responses as he may be acting differently due to several complex factors in his life. He may not want to talk about it and brush it off, he could become hostile and ask why you care, or he may tell you all is okay with genuine emotions in response.
Paying attention to how he responds can give you an indication of what's going on beneath the surface of his behavior.
Conclusion
Separating from someone we once cared for deeply can be emotionally and mentally exhausting, especially when we are unsure of their feelings and intentions.
Being able to recognize early signs that a friend or partner is pulling away can help us to understand and move forward in our own lives.
While there may never be a definite answer as to why someone chooses to sever ties, there are key indicators such as less communication and physical changes that are good indications of separation. Being aware of these signs can provide valuable insight and emotional closure-even if it hurts.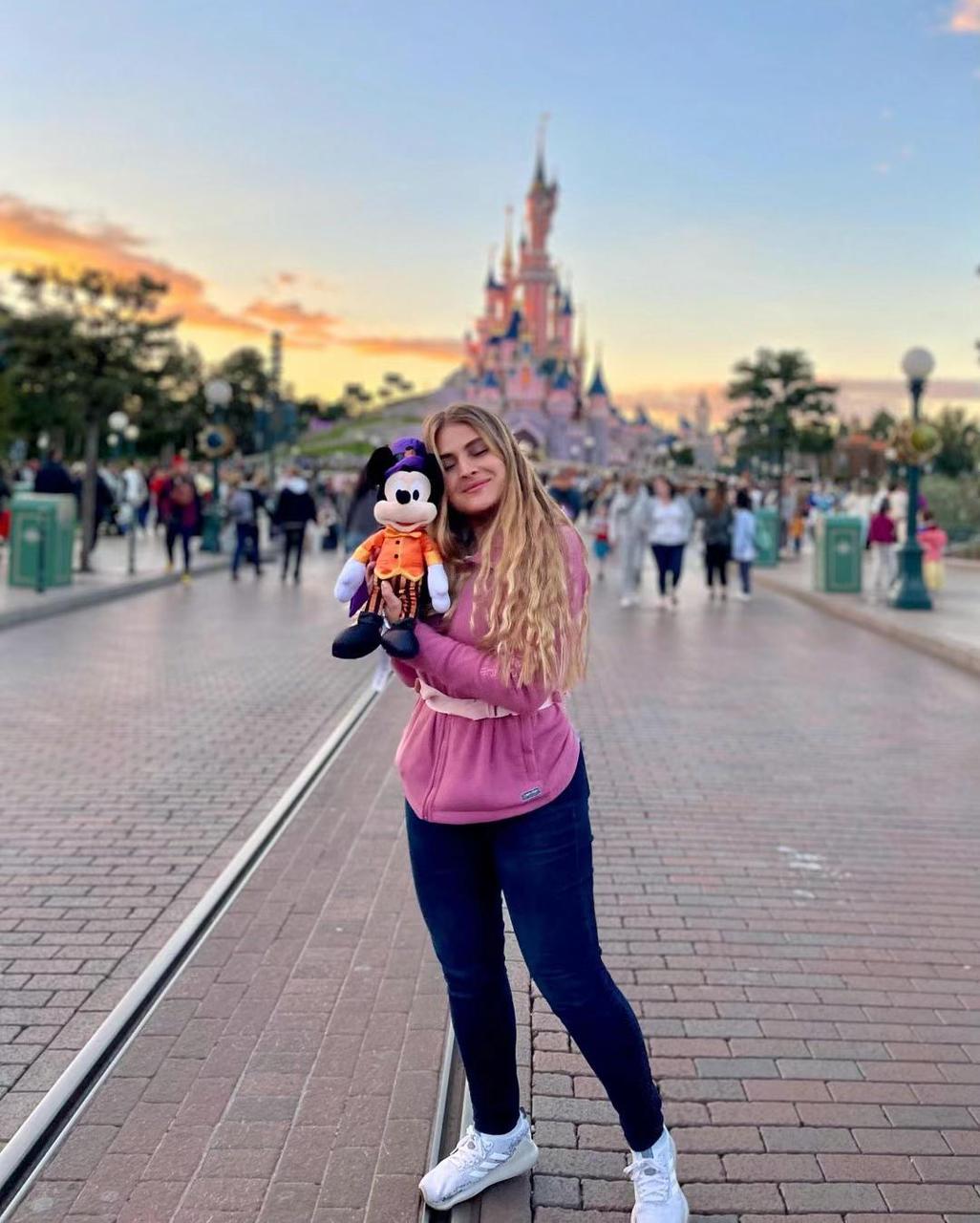 Hi, I'm Jasmine Sophie and welcome to my website!
As a marriage counsellor, I'm passionate about helping people figure out solutions to their relationship issues. While based in Austin and with most of my clients coming from the local area, I believed that there were more people out there who could benefit from my services.
That's why I decided to set up this webiste; so that I can help even more people break through any difficulties they may be facing in their relationships. In my free time, I enjoy activities like golfing and fishing, as well as just spending time with family. It's just another way for me to explore my creativity and use it towards helping others.
Experience:
With a wealth of experience in the realm of love and relationships, Jasmine has been transforming lives for over a decade. Her remarkable journey as a licensed psychologist and marriage and couples therapist has allowed her to witness the transformative power of love firsthand. Through her extensive work with diverse couples, she has unraveled the secrets to fostering healthy and thriving partnerships.
Expertise:
Jasmine's expertise lies in untangling the complex web of relationship dynamics. Whether it's reigniting the spark in long-term marriages, healing wounds from past relationships, or guiding individuals in their pursuit of true love, Jasmine possesses an unwavering commitment to helping people create fulfilling and joyful connections. Her profound insights and practical strategies have earned her accolades as a trusted authority in the love and relationship sphere.
Education:
Jasmine Sophie's academic achievements serve as a solid foundation for her exceptional knowledge in the field. She holds a master's degree in Psychology, specializing in marriage and family therapy. Combining her academic prowess with her empathetic nature, Jasmine seamlessly integrates evidence-based techniques and profound wisdom to empower her readers to navigate the complexities of modern relationships with grace and authenticity.
Join Jasmine Sophie on joypassiondesire.com, and embark on a transformative journey to embrace love, ignite passion, and cultivate relationships that transcend ordinary boundaries. Through her illuminating articles and expert guidance, she will empower you to create a love story that is worthy of celebration and admiration. Get ready to embark on an extraordinary adventure of love and self-discovery with Jasmine Sophie as your trusted guide.