Are you starting to wonder if the guy you are dating is really into you? It can be difficult to tell sometimes, but there are certain signs that demonstrate his true feelings.
Unfortunately, these signs may come off as subtle or vague at times, but they are clear indicators of whether or not he likes you in the way that you want him to.
Understanding these signs can make all the difference in your relationship and help make sure that both of you are on the same page.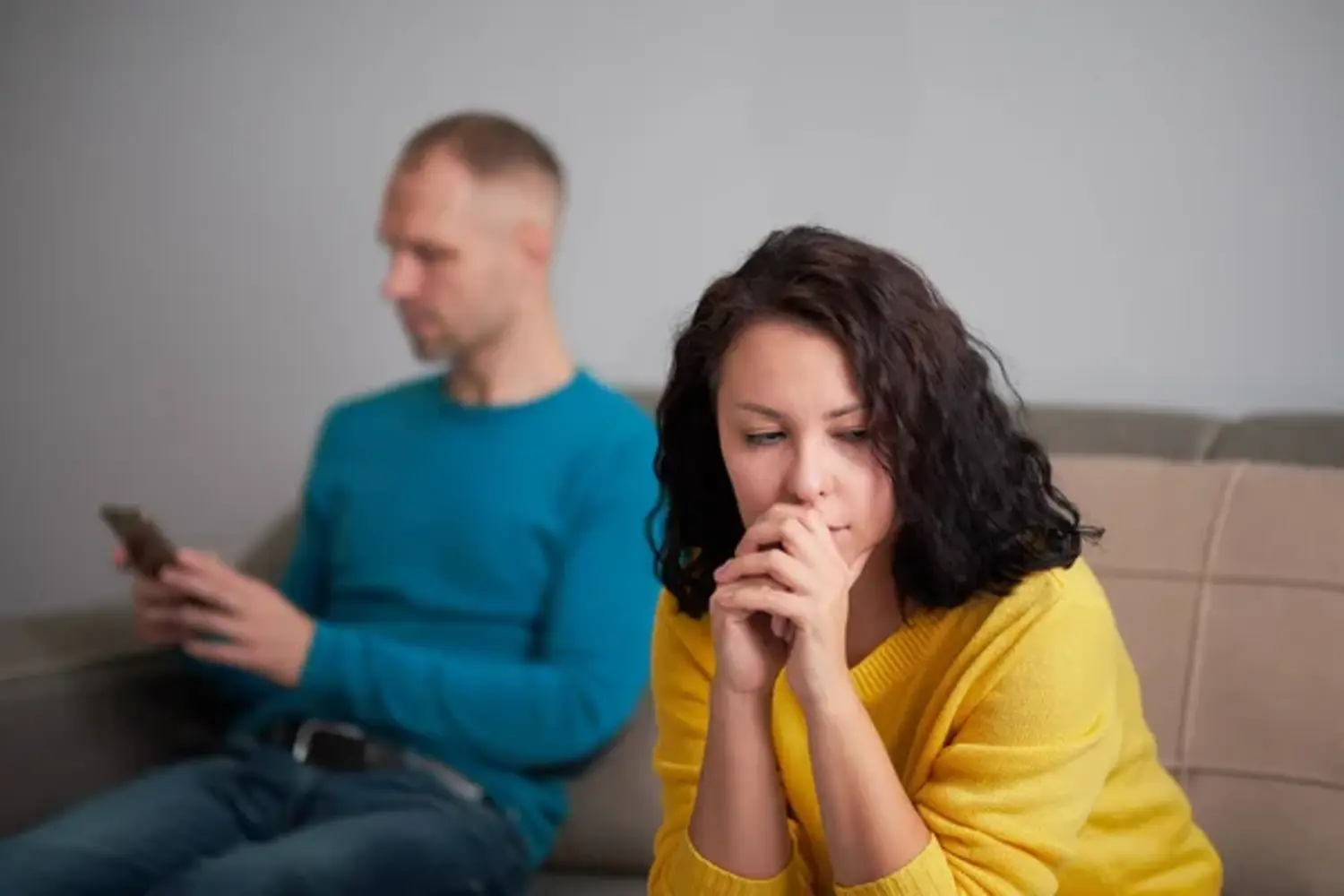 Signs He Is Not Into You
When trying to determine if a guy has feelings for you, there are certain signs to watch out for. One sign is inconsistency in communication; if he is always canceling plans or making last-minute changes, it may signify that he isn't as interested as you'd like him to be.
Pay attention to the subtle cues he's giving too – if he doesn't make eye contact when you talk and seems uncomfortable when you're physically close, it can indicate that his heart isn't in the relationship.
Taking stock of his actions and behavior will give you a good indication of how into you he truly is.
10 Signs He Is Not Into You
1. He Doesn't Make Time For You
If He's Constantly Too Busy To Spend Time With You Or Seems To Have No Interest In Making Plans, It's A Clear Sign He's Not That Into You.
If your partner seems to be too busy to make time for you or shows little effort in planning together, it could be a sign that they're not as interested in you as they seem on the surface.
This could manifest itself in numerous ways – they may not respond to messages promptly, cancel plans frequently, or become evasive when asked about spending time together.
They might also become less available and less communicative over time, becoming more distant and harder to read. Even if they do find time for you, it might feel forced or insincere.
Furthermore, they may not take any initiative in making plans with you either – if all dates are initiated by you, this could mean their heart isn't really in it anymore.
If your partner is suddenly too busy for you and shows no interest in making plans with you, this could be a red flag indicating that things between you two may not be as strong as they once were.
2. He Doesn't Listen To You
When You Talk To Him, Does He Seem Distracted Or Disinterested? This Could Be A Sign That He'S Not Invested In Your Conversation Or Your Relationship.
If you are trying to have a meaningful conversation with your partner, but he doesn't seem to be interested in what you have to say, it could be a sign that he is not invested in your relationship.
He might seem distracted or disinterested when you talk to him, which can make it difficult to open up and connect on an emotional level.
If he rarely asks questions about your life or expresses curiosity about the things that matter to you, this could also be a sign that he is not engaged in the conversation or in the relationship overall.
If there are signs of disconnection like this when you talk to him, it could mean that he isn't invested in maintaining or deepening the connection between you two.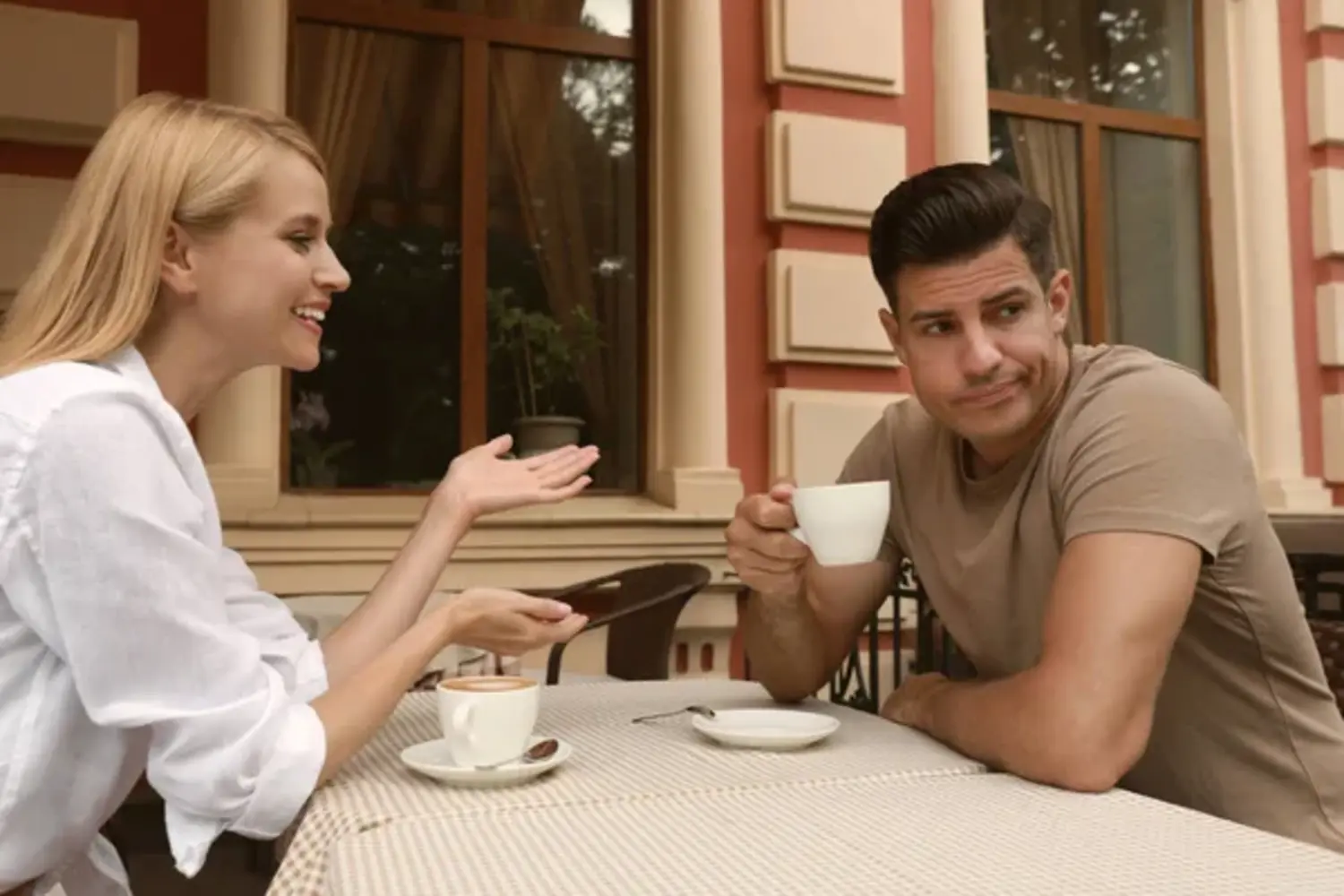 3. He Doesn't Initiate Contact
If You're Always The One Reaching Out To Him, He Might Not Be That Interested In Talking To You Or Spending Time With You.
If you find yourself constantly initiating contact with your partner and they rarely if ever reach out to you first, there is a good chance they are not as interested in talking or spending time with you.
In fact, this could be an indicator that the relationship may be headed for rocky waters. If this is the case, it is important to take a step back and evaluate your situation.
Perhaps your partner has become distant because of personal issues or other commitments that are taking their focus away from the relationship. Maybe they just need more time alone to process their feelings.
Whatever the reason, it's important to have an open and honest discussion about what's going on so that both parties can understand each other better and work towards a positive resolution.
4. He Doesn't Show Affection
If He's Not Affectionate Towards You, Or He Avoids Physical Contact, It's A Sign That He's Not Interested In You Romantically.
If your partner isn't showing affection towards you and avoiding physical contact, it could be a sign that he's not interested in pursuing a romantic relationship with you.
He could be distant and unresponsive when you try to initiate physical contact, or he might prefer to maintain an appropriate distance between the two of you in public. He might even avoid talking about feelings or discussing topics involving relationships and romance altogether.
Without affectionate gestures or words, it can be difficult to tell if he is truly invested in any type of relationship with you—romantic or otherwise.
Clearly, his behavior is sending a message that doesn't involve pursuing any sort of romantic connection with you. If he's not expressing his affection towards you in an open and honest way, then it may be best to take this as a sign that your relationship won't progress any further than friendship.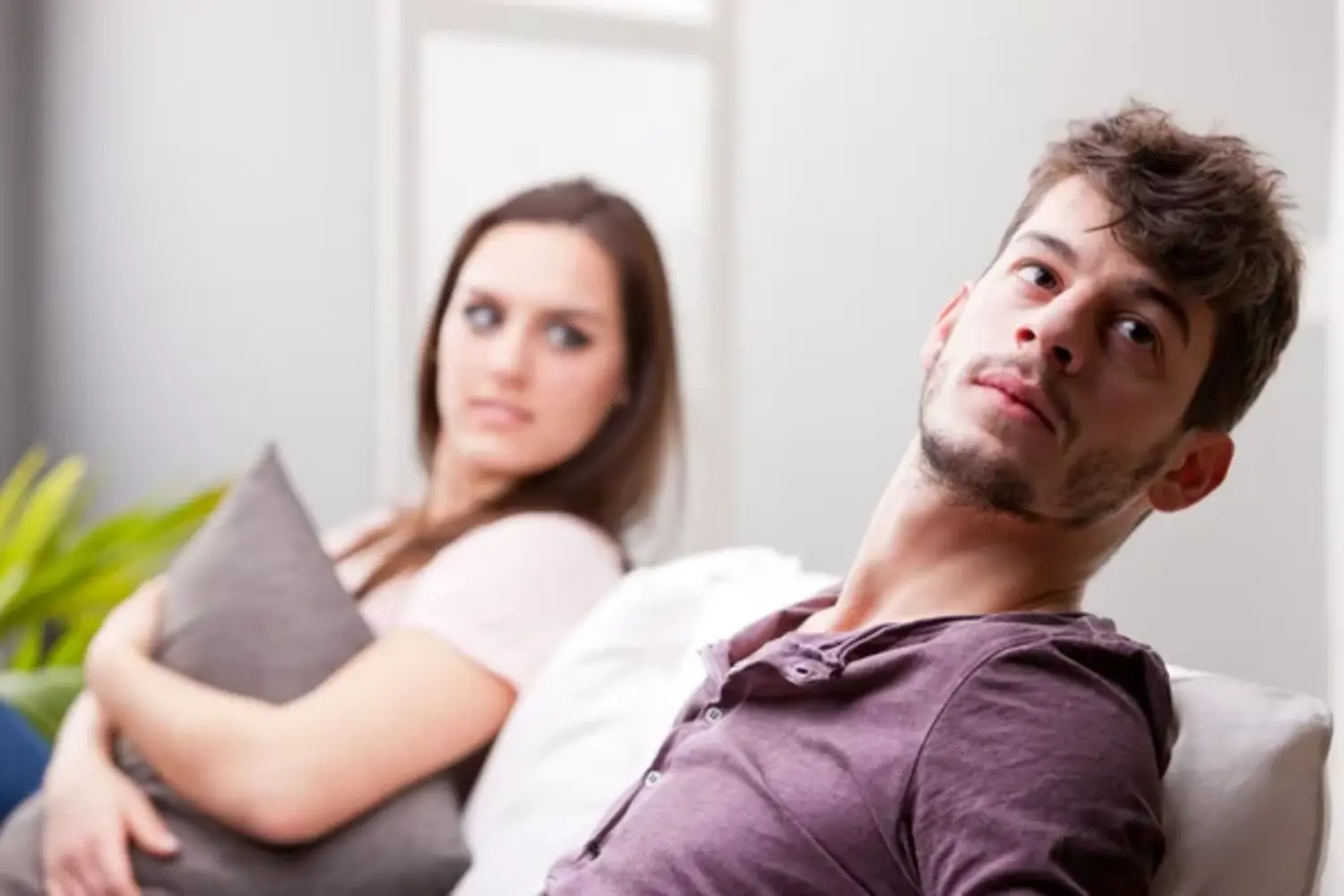 5. He's Always Cancelling Plans
If He Frequently Cancels Plans Or Makes Excuses Not To See You, It's A Sign That He's Not That Into You.
If your partner frequently cancels plans or makes excuses not to see you, it's a tell-tale sign that he's not as interested in you as you'd like him to be.
It could be a sign of disinterest or simply a lack of enthusiasm and effort on his part. Canceling plans can be seen as a way of avoiding intimacy, communication, and connection – three essential components of any successful relationship.
When someone is always canceling plans with you, it also suggests that they are prioritizing something else over the time spent together. This could mean that they have other obligations or interests that take precedence over your relationship.
Whatever the reason might be for their behavior, when someone regularly cancels plans with you it is a clear indication that they don't value the time spent together and aren't showing enough commitment.
6. He Doesn't Ask About Your Life
If He's Not Interested In Learning More About You Or Your Life, It's A Sign That He'S Not Invested In Your Relationship.
If he's not asking about your life, it could be a sign that he's not as invested in the relationship as you would like. It may mean that he is more focused on himself and his own interests than he is on getting to know you and understanding your life story.
He might not ask questions about your past or current experiences, or what your plans are for the future. He won't show interest when you discuss things such as family, work, friends, hobbies, travel, education, or anything else related to your life.
He may avoid conversations with you or try to keep them superficial and not deep enough to get a sense of who you are and what makes you unique. If this is the case, it's a good indication that he isn't as invested in the relationship as you'd like him to be.
7. He Doesn't Introduce You To His Friends Or Family
If He's Not Interested In Introducing You To The People In His Life, It's A Clear Sign He's Not That Into You.
If he's not making any effort to introduce you to his friends and family, it's a sign that he's not invested in you or your relationship. It could mean that he doesn't feel the same level of commitment or connection as you do.
It could also mean that he isn't serious about taking the relationship further and may be hiding something from you. He could be using this as a way of keeping his distance and maintaining control over who knows what is going on in his life.
If this is the case, it might be time to move on and find someone who is willing to open up and share more with you.
8. He's Always On His Phone
If He'S Constantly Checking His Phone Or Texting Other People While You'Re Together, It's A Sign That He'S Not Focused On You.
If your partner is constantly checking his phone or texting other people while you're together, then it's a sign that he's not invested in the conversation or whatever the two of you are doing. This is incredibly disrespectful and shows a lack of interest in being present with you.
It can also be an indicator that something else is going on behind the scenes – maybe he's talking to another person, or simply avoiding spending quality time with you.
He may think that by looking at his phone, he's not hurting anyone, but in reality, it sends a clear message that you're not important enough for him to give his full attention to.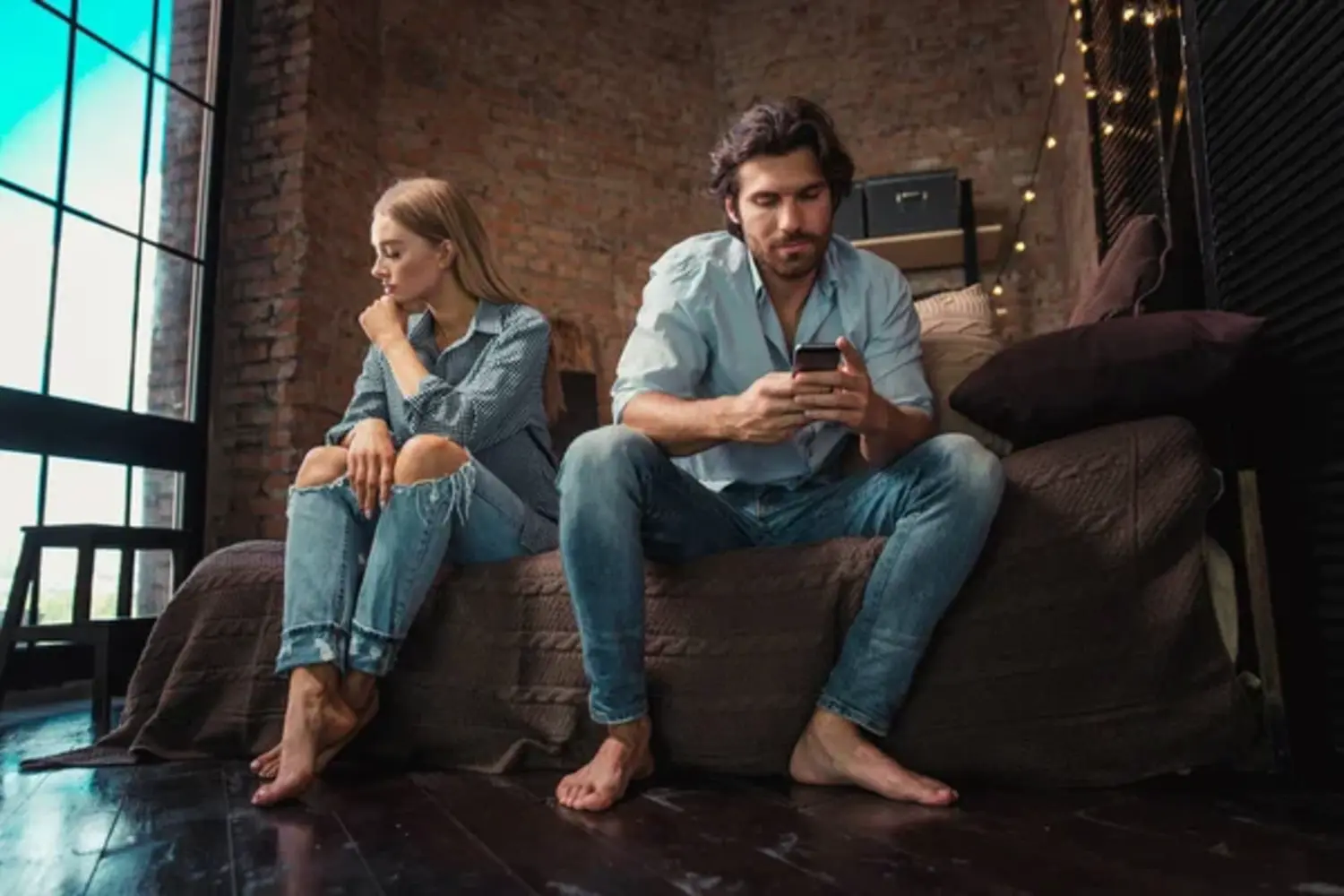 9. He Doesn't Make An Effort To Impress You
If He's Not Interested In Dressing Nicely Or Making An Effort To Impress You, It's A Sign That He'S Not Trying To Win Your Affection.
If your partner isn't making an effort to dress nicely when he knows you're going out together or making an effort to do something special for you, it could be a sign that he's not interested in winning your affection.
He may not put the same amount of effort into his appearance and grooming as he used to, or he may not even bother with the things you recommended.
He might also take longer than usual to respond to texts or calls and show little enthusiasm for plans that involve the two of you. These are all signs of disinterest and lack of effort from his side.
If this continues, it's important to have a conversation where both parties can express their thoughts honestly and discuss how they can improve their relationship.
10. He's Not Consistent With His Communication
If He'S Hot And Cold With His Communication, Sometimes Talking To You And Sometimes Ignoring You, It's A Sign That He'S Not Consistent Or Interested In Pursuing A Relationship With You.
If your potential partner is hot and cold with their communication, it could be a sign that they are not interested in pursuing a relationship with you.
They may suddenly go days or even weeks without responding to your texts or calls, or you may find that they switch between being open and engaging one day and then distant and aloof the next.
This kind of inconsistent communication is often a clear sign that someone is not invested in the relationship and does not have genuine feelings for you. If this behavior persists over time, it could be an indication that they are simply not interested in taking things further with you.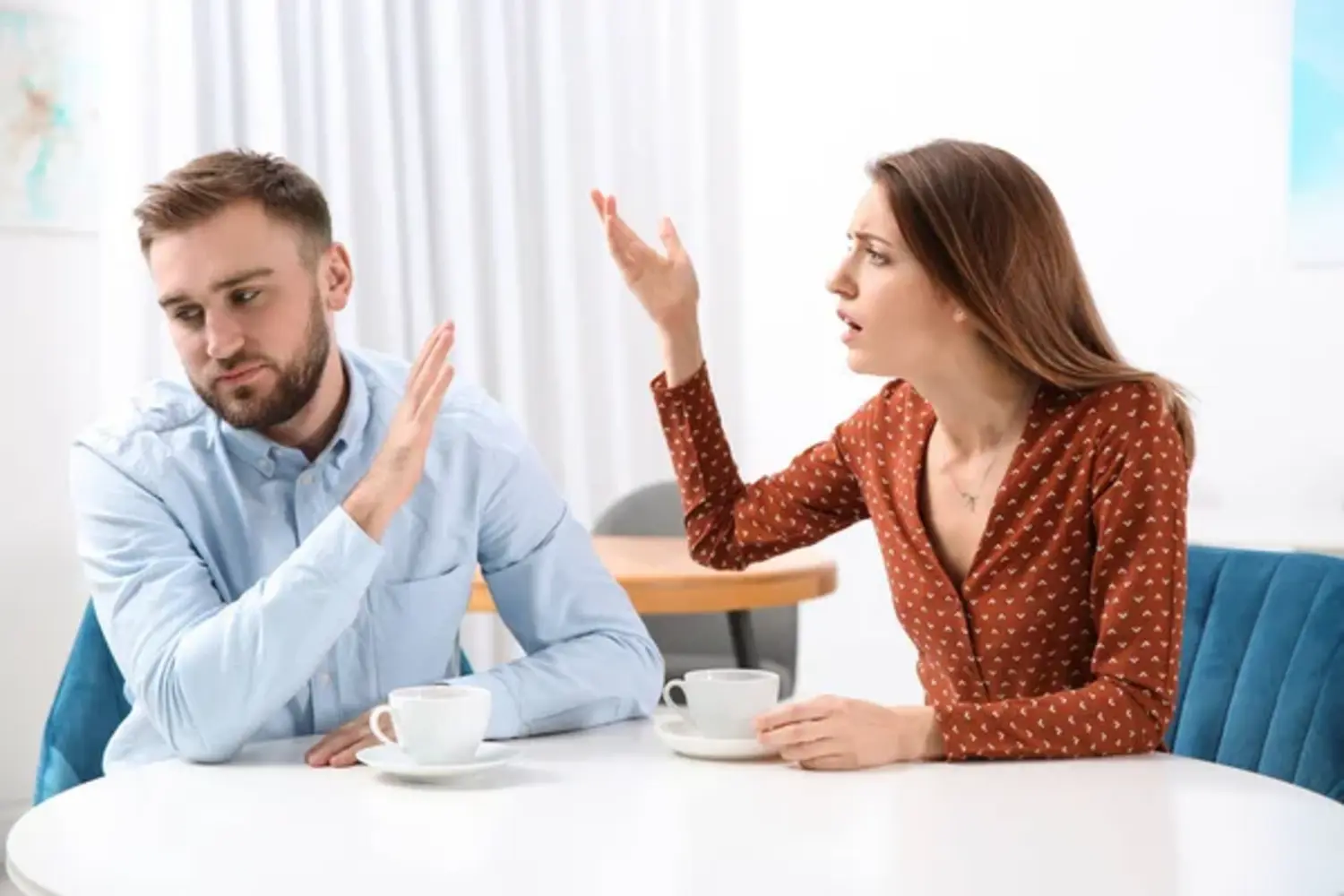 Conclusion
In conclusion, understanding and recognizing the signs that indicate he is not interested in you is an essential aspect of navigating relationships and safeguarding your emotional well-being.
It can be disheartening to discover that someone you care about does not share the same level of interest, but by paying attention to the subtle cues and behaviors, you empower yourself to make informed decisions about your own happiness.
Remember that your happiness should never be dependent on someone else's interest. Stay confident, stay true to yourself, and trust that the right person will come along at the right time.
By honoring your own value and investing in your personal growth, you are creating a brighter future filled with genuine love and fulfillment.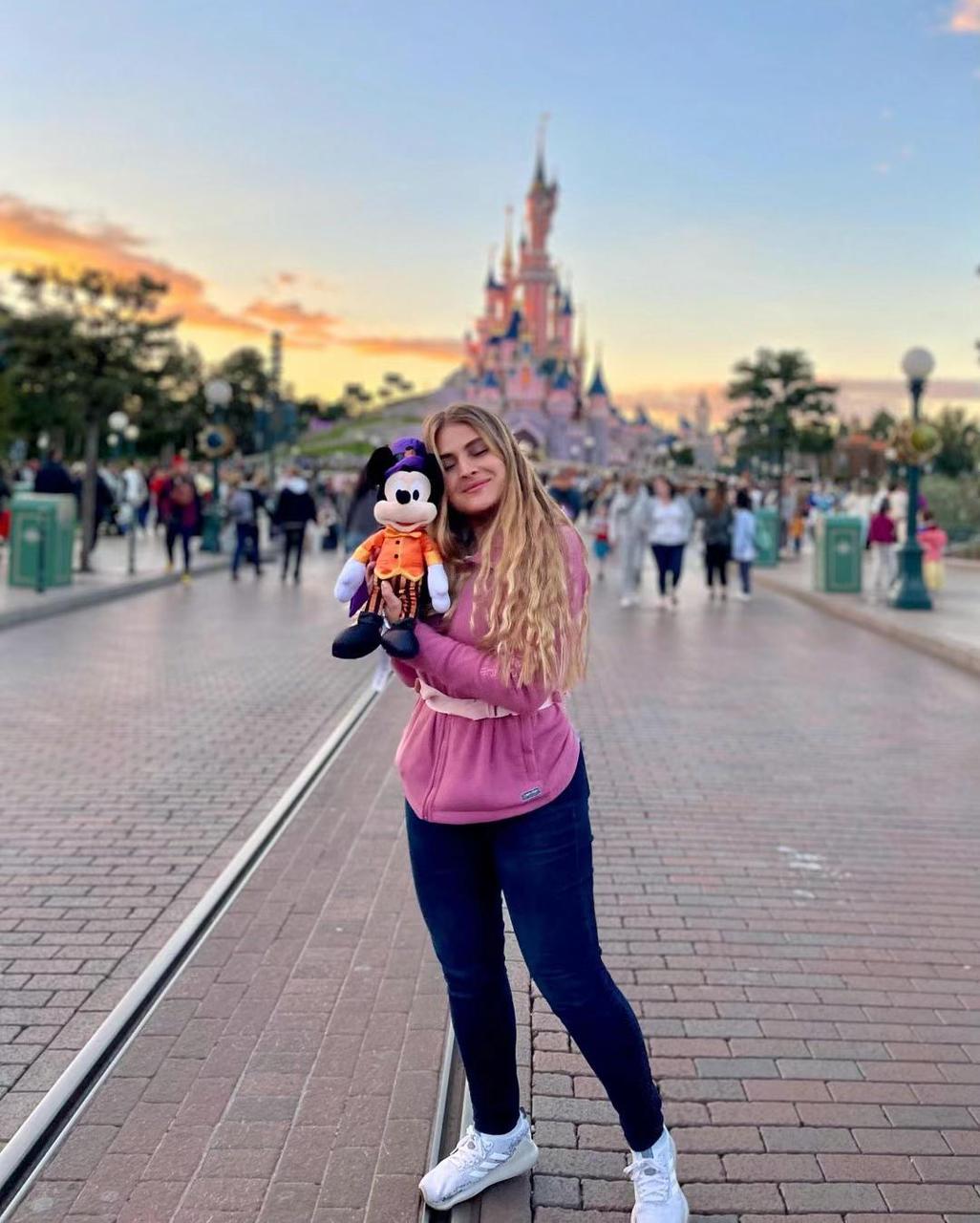 Hi, I'm Jasmine Sophie and welcome to my website!
As a marriage counsellor, I'm passionate about helping people figure out solutions to their relationship issues. While based in Austin and with most of my clients coming from the local area, I believed that there were more people out there who could benefit from my services.
That's why I decided to set up this webiste; so that I can help even more people break through any difficulties they may be facing in their relationships. In my free time, I enjoy activities like golfing and fishing, as well as just spending time with family. It's just another way for me to explore my creativity and use it towards helping others.
Experience:
With a wealth of experience in the realm of love and relationships, Jasmine has been transforming lives for over a decade. Her remarkable journey as a licensed psychologist and marriage and couples therapist has allowed her to witness the transformative power of love firsthand. Through her extensive work with diverse couples, she has unraveled the secrets to fostering healthy and thriving partnerships.
Expertise:
Jasmine's expertise lies in untangling the complex web of relationship dynamics. Whether it's reigniting the spark in long-term marriages, healing wounds from past relationships, or guiding individuals in their pursuit of true love, Jasmine possesses an unwavering commitment to helping people create fulfilling and joyful connections. Her profound insights and practical strategies have earned her accolades as a trusted authority in the love and relationship sphere.
Education:
Jasmine Sophie's academic achievements serve as a solid foundation for her exceptional knowledge in the field. She holds a master's degree in Psychology, specializing in marriage and family therapy. Combining her academic prowess with her empathetic nature, Jasmine seamlessly integrates evidence-based techniques and profound wisdom to empower her readers to navigate the complexities of modern relationships with grace and authenticity.
Join Jasmine Sophie on joypassiondesire.com, and embark on a transformative journey to embrace love, ignite passion, and cultivate relationships that transcend ordinary boundaries. Through her illuminating articles and expert guidance, she will empower you to create a love story that is worthy of celebration and admiration. Get ready to embark on an extraordinary adventure of love and self-discovery with Jasmine Sophie as your trusted guide.