Are you succeeding beyond your partner's expectations, yet sensing he may be feeling intimidated by your success? If you can tell that he's acting differently around you, or is being unsupportive, then it may be because he's trying to protect himself from feeling inadequate.
Popping up these signs may be clear indicators that his insecurity is surfacing and is leading him to behave badly; however, it does not excuse his behavior.
If you are seeing any of the signs that he is intimidated or threatened by your successes, it's better to speak to him directly and work out a solution where both of your needs can be respected.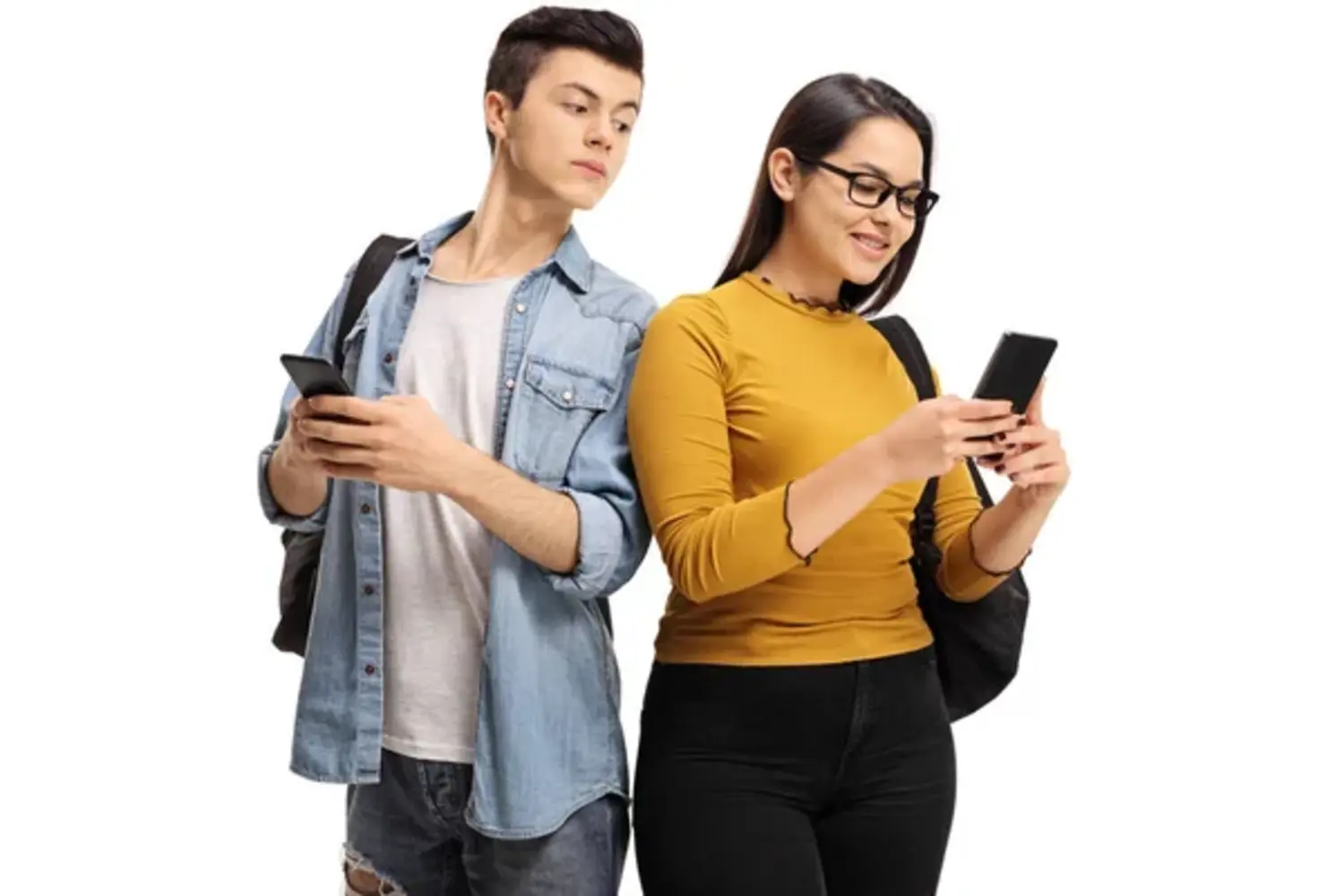 Signs He Is Intimidated By Your Success
Many people feel intimidated by the success of others, and this is especially true when it comes to romantic relationships.
If your partner always seems on edge, avoids talking about your professional accomplishments, or is overly critical of you for any reason whatsoever, those might all be signs that he's feeling insecure about your success.
He may be constantly trying to one-up you in conversations, offer rebuttals rather than listen to what you have to say or try to defend his beliefs at all costs.
Pay attention to body language as well; if he shuts down during conversations about your job or crosses his arms when talking about your dreams for the future, those are both indicators that he's feeling intimidated by your success.
It's important to address this issue if it starts having negative consequences on your relationship. Having an honest conversation with him may be the most effective way of resolving any underlying issues that may lead him to feel this way.
10 Signs He Is Intimidated By Your Success
1. He Becomes Defensive When You Talk About Your Accomplishments
If He Becomes Defensive Or Dismissive When You Mention Your Achievements, It Could Be A Sign That He Feels Threatened By Your Success.
If your partner becomes defensive or dismissive when you mention your accomplishments, it could be a sign that he is feeling threatened by your successes.
This could stem from his own insecurities, such as not feeling enough or being intimidated by the fact that you're achieving more than him. He might feel like he can't measure up and therefore has to belittle your success in order to make himself feel better. When this happens, it's important to talk about it openly and honestly with him and explain why his reaction hurts your feelings.
Letting him know that his reaction isn't helping either of you will help him learn to be more supportive of your achievements instead of deflecting or getting defensive when they come up in conversation.
Remember that although his reaction may hurt at the moment, it doesn't take away from what you have accomplished and should serve as a reminder of how much strength you possess.
2. He Downplays Your Accomplishments
If He Constantly Downplays Your Achievements Or Belittles Your Success, It Could Be Because He Feels Threatened Or Intimidated By You.
If your partner is constantly downplaying your accomplishments or belittling your success, it could be a sign that he feels threatened or intimidated by you.
He may be trying to diminish your achievements in order to make himself feel more secure or powerful. Not only can this behavior be detrimental to self-esteem and emotional well-being, but it can also be a sign of an underlying issue within the relationship.
It may indicate a lack of trust, respect, and communication between the two of you, which can profoundly affect the quality of the relationship.
In some cases, feeling threatened by a partner's success may even lead to jealousy and/or possessiveness. No matter what the cause is, it is important to confront this behavior and talk about how it makes you feel so that you can both come up with solutions for bettering your relationship.
3. He Seems Uncomfortable Around Your Successful Friends
If He Seems Uneasy Or Awkward Around Your Successful Friends, It Could Be Because He Feels Inferior Or Intimidated In Their Presence.
If your partner is uncomfortable or uneasy around your successful friends, it could be because they feel inferior or intimidated in comparison to them.
This may stem from a lack of self-confidence or beliefs that they are not good enough, which can lead to feelings of insecurity and discomfort.
It could also be due to their own competitive nature, where they feel like they cannot measure up to the accomplishments of your successful friends.
In any case, it is important to recognize these feelings and try to help your partner work through them. Offer reassurance that no one is perfect and that everyone has something unique to bring to the table.
Remind them that success comes in many forms and there are many ways for them to achieve their goals without feeling like they have to compete with others. It is essential to show support and understanding as well as set boundaries with your successful friends when necessary.
4. He Avoids Talking About Your Career Or Work
If He Avoids Asking About Your Career Or Work, Or Changes The Subject Whenever It Comes Up, It Could Be A Sign That He Feels Intimidated By Your Success.
He may avoid asking about your career or work because it makes him feel inferior. He could be intimidated and envious of your success, which can make any conversation involving it uncomfortable for him.
His avoidance of the topic could even be a way to protect his ego by not giving you the opportunity to talk about something that he feels he cannot compete with.
Even if he does ask questions about it, the conversation may be short-lived as he quickly changes the topic after only a few moments of discussion.
This behavior is a sign that his self-esteem and confidence are lacking, as he will take any chance to move away from a conversation that could highlight your accomplishments and put his own in comparison.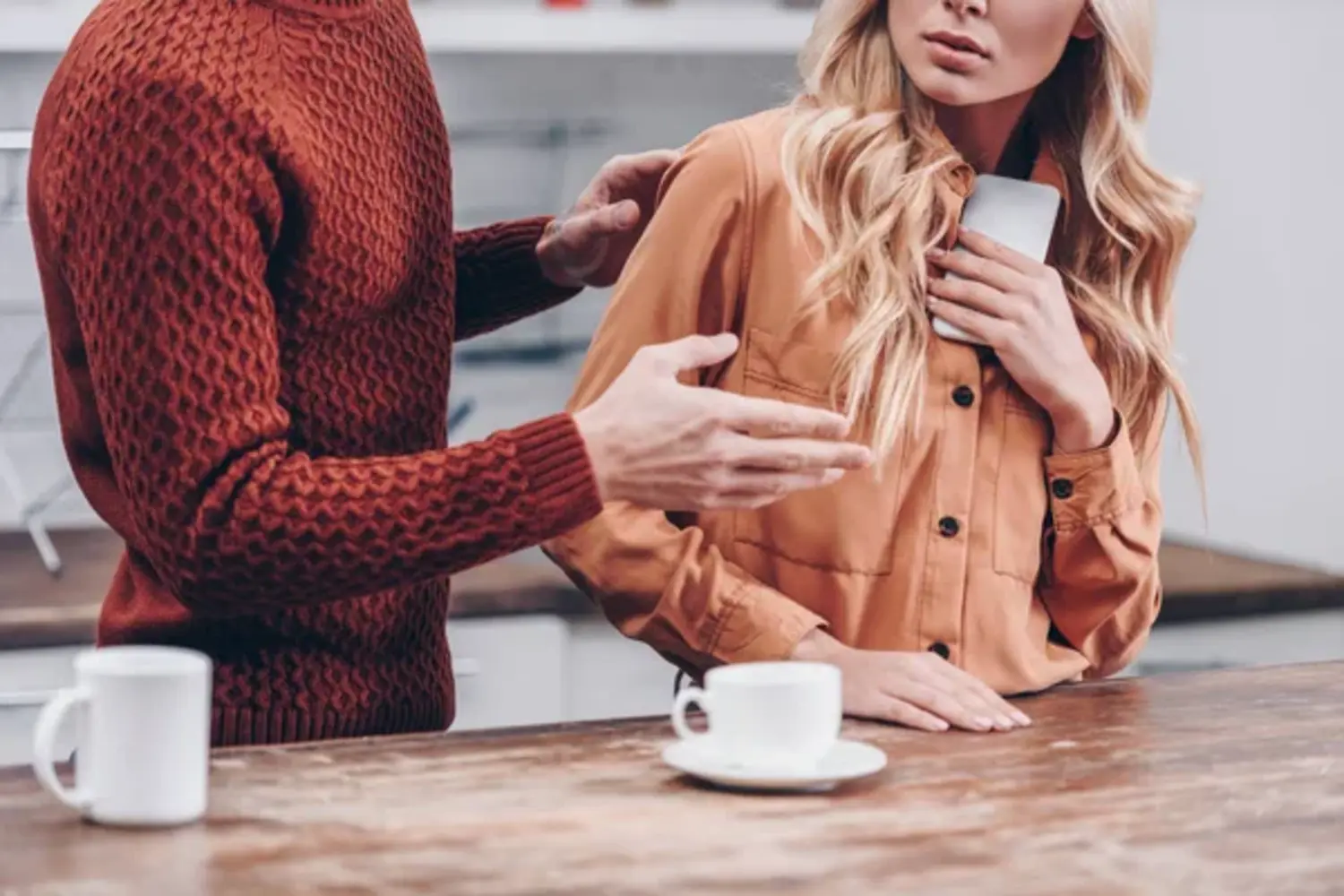 5. He Is Overly Competitive
If He Is Overly Competitive With You, Even About Things That Are Not Important, It Could Be Because He Feels The Need To Prove Himself To You.
He may be overly competitive with you because he has an unconscious need to prove himself and demonstrate his worth. He may be looking for a sense of validation or reassurance that he is capable and successful, even in situations where there is no real competition.
This behavior could stem from a lack of self-esteem, insecurity, or fear of failure. It may be that he feels inadequate in some way and thinks that showing his superiority over you will boost his confidence.
He may believe that competing and winning will make him feel better about himself and will help him gain your admiration.
Competitive behavior can also provide a distraction from other issues in his life that he feels unable to confront or control. Being overly competitive gives him the illusion of being in control since success is something within his power to achieve.
6. He Seems Distant Or Withdrawn
If He Withdraws Or Becomes Distant When You Achieve Something, It Could Be Because He Is Struggling To Process His Feelings Of Intimidation Or Inadequacy.
If your partner withdraws or becomes distant when you achieve something, it could be because he is feeling intimidated or inadequate. He may feel like he cannot compete with you, and is struggling to cope with the underlying emotions of envy and competition.
This can lead to him feeling overwhelmed and insecure. He may put up a barrier between you two in order to protect himself from further feelings of inadequacy.
It is important to recognize that these feelings are natural and may not indicate any form of resentment or jealousy towards you; instead, it could be a sign that he needs reassurance that your achievements do not make him any less valuable or important in your life.
By offering comfort and understanding, as well as verbal affirmation, you can help him move past his insecurities and reconnect with his sense of self-worth.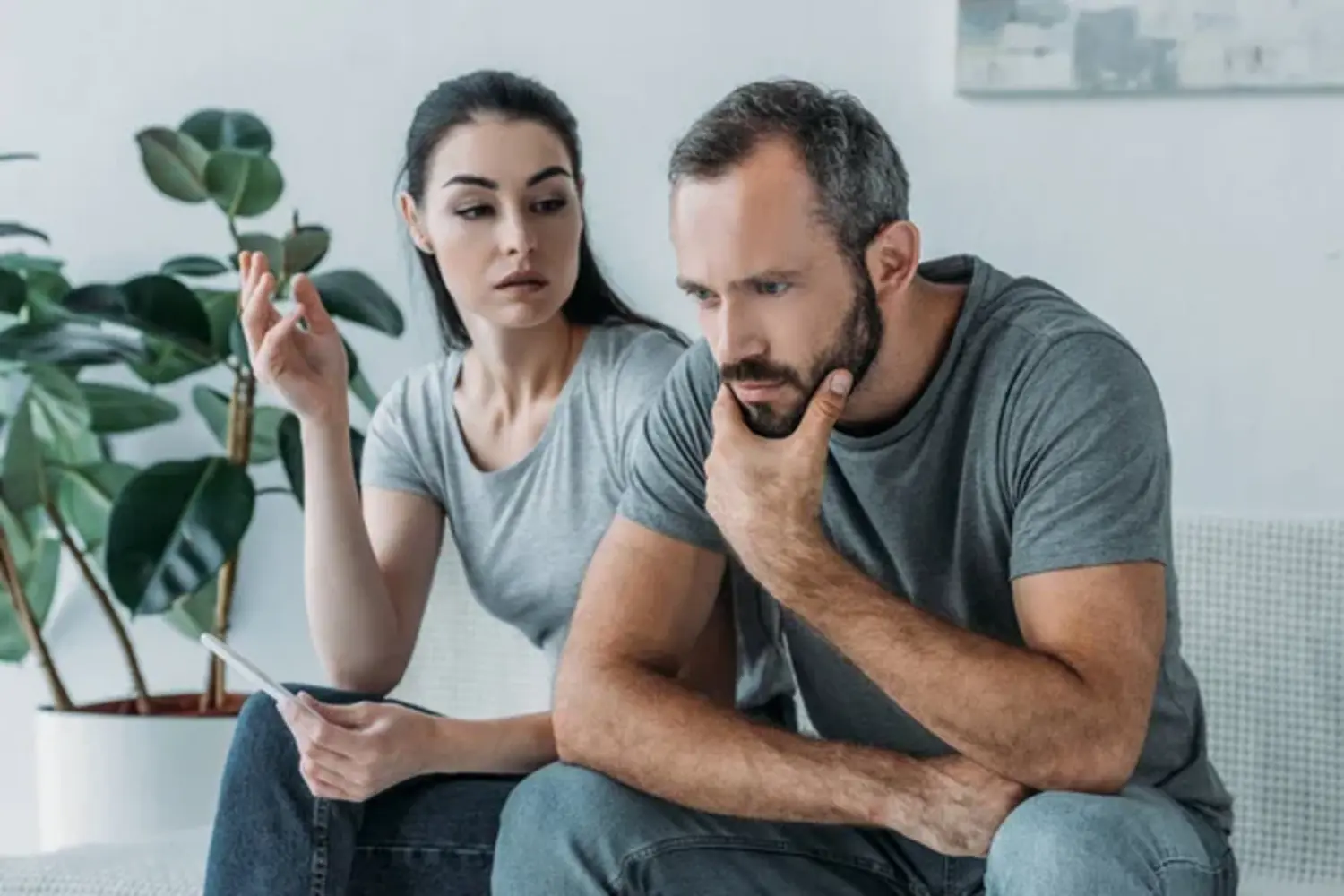 7. He Becomes Defensive About His Own Achievements
If He Becomes Defensive Or Sensitive When Talking About His Own Achievements, It Could Be Because He Is Comparing Himself To You And Feels Inferior.
If your partner becomes defensive or sensitive when talking about their own achievements, it could be a sign that they are comparing themselves to you and feeling inferior.
This behavior is often rooted in feelings of insecurity, and they may feel as if they need to prove themselves in order to be seen as successful or worthy. They may also be afraid of being judged and not measuring up to the standards set by the people around them.
Generally, this type of behavior can be addressed by taking the time to acknowledge their achievements and expressing gratitude for their accomplishments.
It's important to create a supportive environment in which your partner can feel comfortable talking about their successes without fear of judgment or criticism.
Showing understanding and compassion towards them will help them feel more secure in who they are and reduce any feelings of inadequacy that may arise when discussing personal successes.
8. He Seeks Validation For His Accomplishment
If He Constantly Seeks Validation For His Own Accomplishments, It Could Be A Sign That He Feels Like He Needs To Prove Himself To You.
If he constantly seeks validation for his own accomplishments, it could be a sign that he feels like he needs to prove himself to you. This need for approval from others may be a sign of low self-esteem or insecurity.
He may feel the need to show off his successes and achievements in order to appear more valuable or desirable to you.
He might also feel the need to compare himself to others in order for comparison purposes as if proving that his accomplishments are better than theirs. In some cases, it can come across as bragging or boasting.
Nevertheless, all these behaviors are usually signs of internal insecurity and lack of self-confidence.
If your partner is constantly seeking validation from you, it's important that they learn how to build up their own self-esteem and strengthen their sense of self-worth so that they can feel confident no matter what anyone else thinks about them.
9. He Is Critical Of Your Choices
If He Is Overly Critical Of Your Choices Or Decisions, It Could Be Because He Feels Threatened By Your Success And Wants To Undermine Your Confidence.
If your partner is excessively critical of your decisions, it may be because he or she feels threatened by your success and wants to diminish your feelings of self-worth.
This could be due to a variety of reasons such as feeling inadequate, lacking control in the relationship, or feeling jealous of your accomplishments.
It's important to recognize these signs and address them with care so that you can restore balance in the relationship. They may feel like they are undervalued or not given enough attention and become increasingly critical as a result.
It's essential to practice effective communication techniques when addressing these issues. Acknowledge their feelings and try to understand why they might be feeling threatened by your success.
Show empathy and respect for their perspective while also standing up for yourself, expressing how their criticism makes you feel.
You can then come up with positive solutions together that are beneficial for both of you, such as a mutual understanding about where each other stands on certain topics or setting clear boundaries about what behaviors are acceptable in the relationship.
10. He Makes You Feel Guilty About Your Success
If He Makes You Feel Guilty Or Ashamed For Your Success, It Could Be A Sign That He Is Struggling With His Own Feelings Of Inadequacy And Insecurity.
He might make you feel guilty or ashamed of your success because he is struggling with his own feelings of inadequacy and insecurity.
This can manifest itself in a number of ways, such as him belittling your success or attempting to discredit any praise you receive. He might also try to downplay any progress or achievements you make, suggesting that it is not really important in the grand scheme of things.
Alternatively, he might become jealous of your success and be critical of anything you do which exceeds his level of achievement.
He may act passive-aggressively towards you when discussing topics related to success, often comparing himself unfavorably in order to make you feel bad about yours.
Whatever form it takes, this behavior ultimately reveals his fear and lack of self-confidence which are rooted deep within him.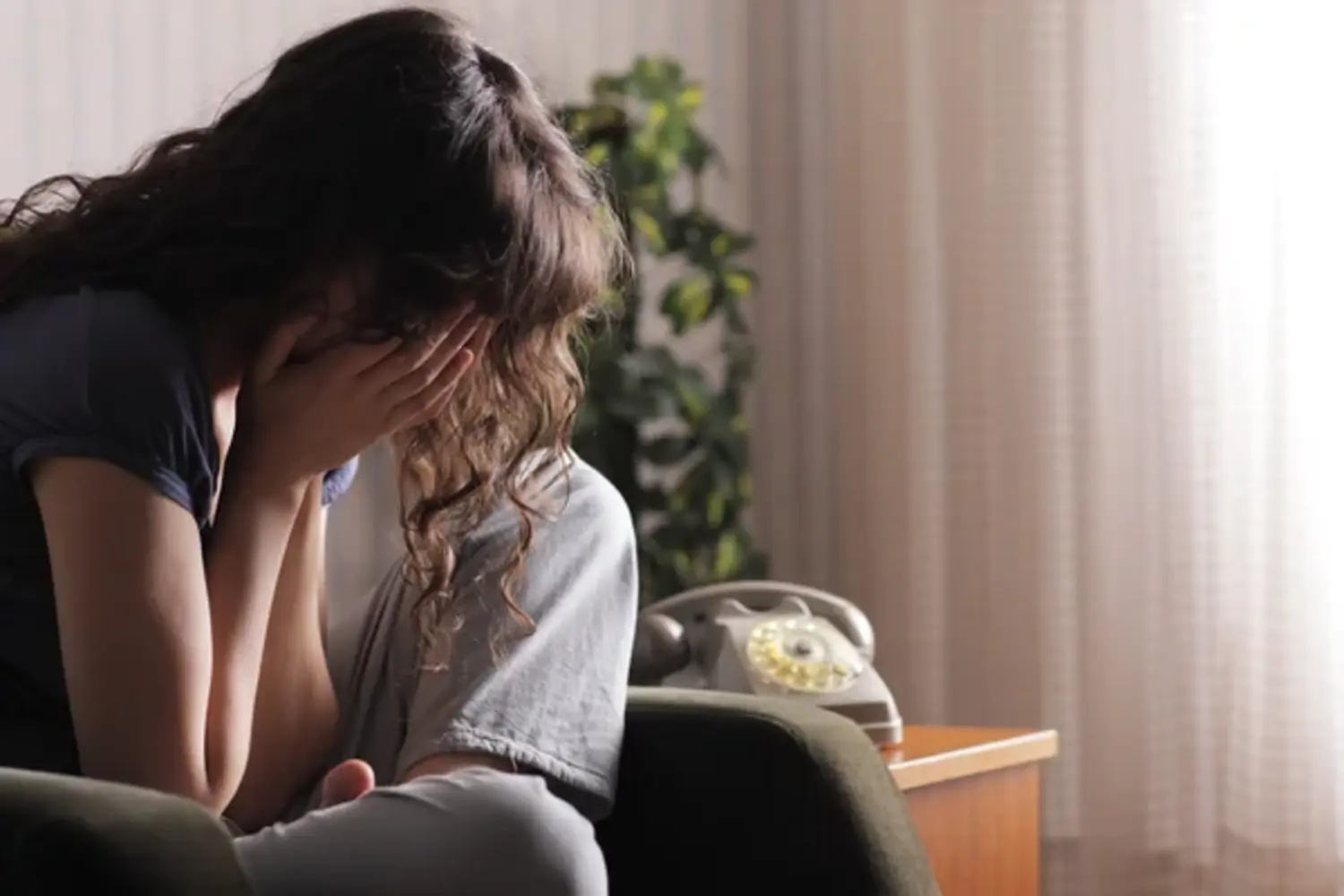 Conclusion
In a world where success is often celebrated and admired, it can be surprising to discover that some individuals may find themselves intimidated by it.
When it comes to the signs that he is intimidated by your success, it becomes evident that your accomplishments hold a power that transcends mere achievement.
From the subtle glimpses of envy in his eyes to the hesitations in his words, his actions speak volumes about the impact you have on him.
While it may be tempting to downplay your achievements or diminish your own light, it is essential to recognize the genuine mix of awe and insecurity that lies beneath his demeanor.
Embrace your success with confidence and remember that it is your unique journey and unwavering determination that leaves even the most self-assured individuals captivated and inspired.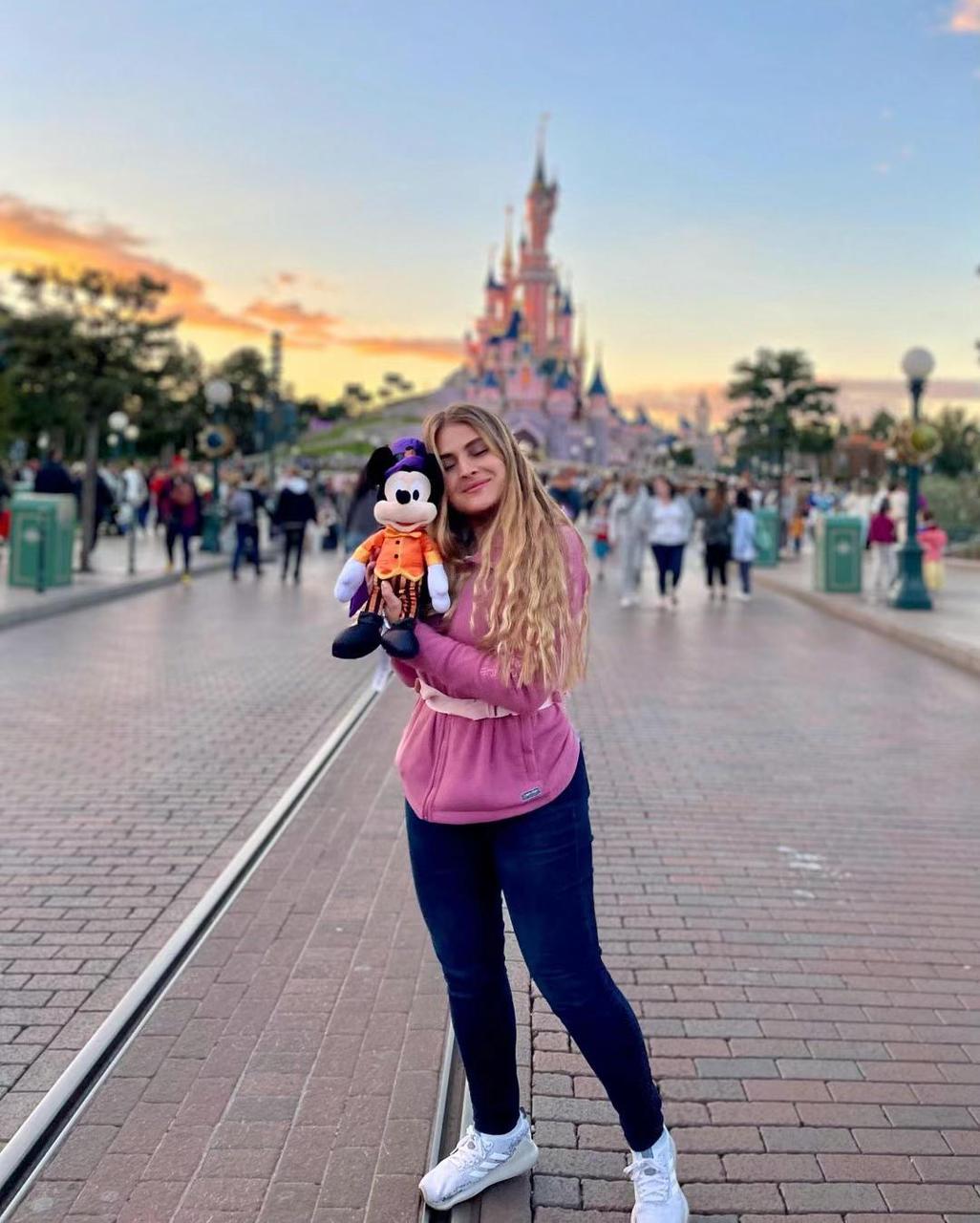 Hi, I'm Jasmine Sophie and welcome to my website!
As a marriage counsellor, I'm passionate about helping people figure out solutions to their relationship issues. While based in Austin and with most of my clients coming from the local area, I believed that there were more people out there who could benefit from my services.
That's why I decided to set up this webiste; so that I can help even more people break through any difficulties they may be facing in their relationships. In my free time, I enjoy activities like golfing and fishing, as well as just spending time with family. It's just another way for me to explore my creativity and use it towards helping others.
Experience:
With a wealth of experience in the realm of love and relationships, Jasmine has been transforming lives for over a decade. Her remarkable journey as a licensed psychologist and marriage and couples therapist has allowed her to witness the transformative power of love firsthand. Through her extensive work with diverse couples, she has unraveled the secrets to fostering healthy and thriving partnerships.
Expertise:
Jasmine's expertise lies in untangling the complex web of relationship dynamics. Whether it's reigniting the spark in long-term marriages, healing wounds from past relationships, or guiding individuals in their pursuit of true love, Jasmine possesses an unwavering commitment to helping people create fulfilling and joyful connections. Her profound insights and practical strategies have earned her accolades as a trusted authority in the love and relationship sphere.
Education:
Jasmine Sophie's academic achievements serve as a solid foundation for her exceptional knowledge in the field. She holds a master's degree in Psychology, specializing in marriage and family therapy. Combining her academic prowess with her empathetic nature, Jasmine seamlessly integrates evidence-based techniques and profound wisdom to empower her readers to navigate the complexities of modern relationships with grace and authenticity.
Join Jasmine Sophie on joypassiondesire.com, and embark on a transformative journey to embrace love, ignite passion, and cultivate relationships that transcend ordinary boundaries. Through her illuminating articles and expert guidance, she will empower you to create a love story that is worthy of celebration and admiration. Get ready to embark on an extraordinary adventure of love and self-discovery with Jasmine Sophie as your trusted guide.