One of the most frustrating things in a relationship is feeling ignored by someone you care about. Have you been trying to resolve issues with a certain someone, only to have them act like you don't exist?
There may be some signs that this person is ignoring your attempts to engage. Maybe they suddenly seem more distant or they're refusing to talk in person.
Some other telltale signs are their responses coming much later than usual, their canceling plans more regularly, or they're being constantly busy without any explanation. If any of these sound familiar then it's time to ask yourself why and what can be done about it.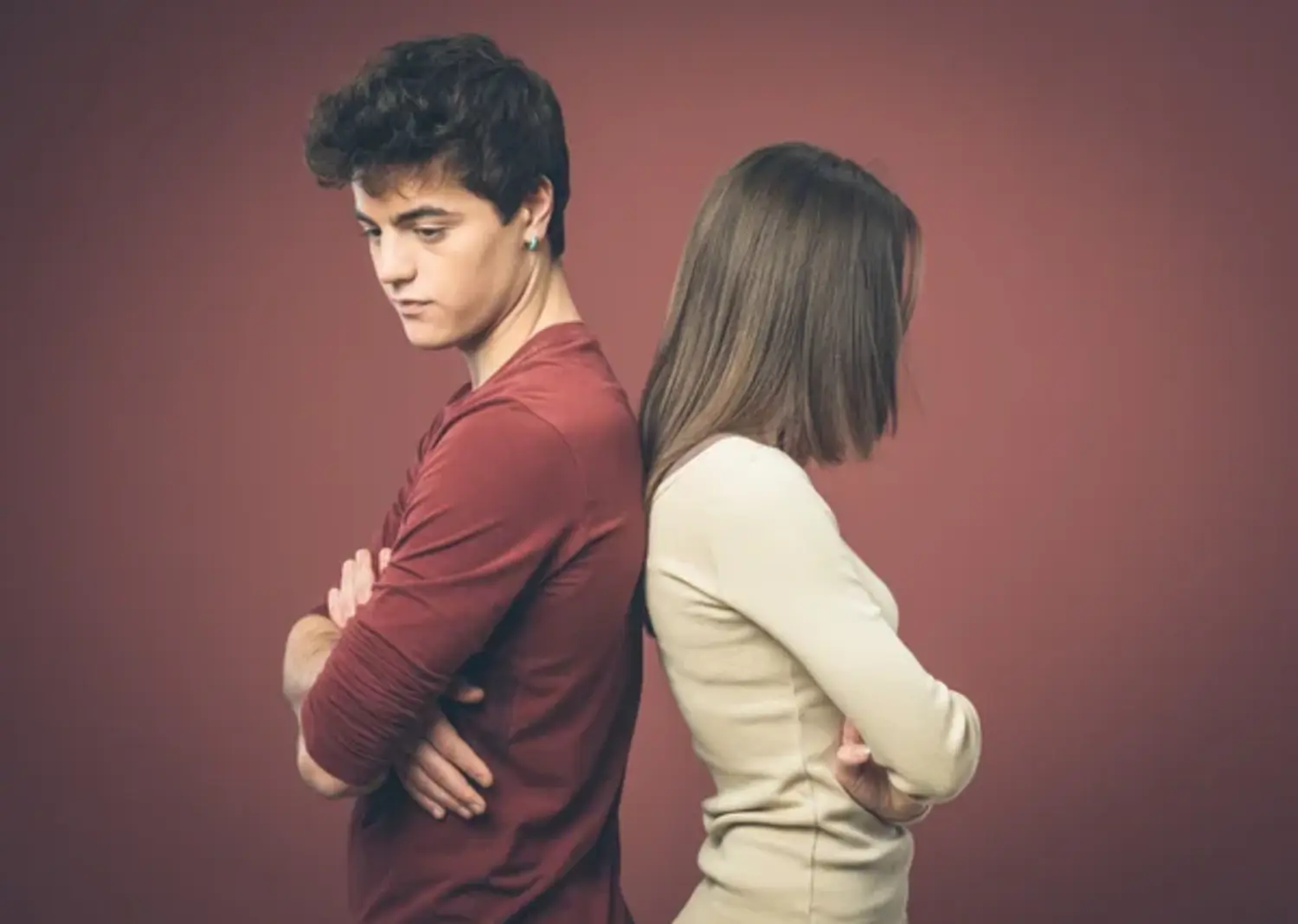 Signs He Is Ignoring You
If you feel like the man in your life is ignoring you, it's a sign that something might be amiss. He may not be intentionally trying to hurt your feelings, but it's still an unpleasant situation.
Some common signs that he is avoiding talking with you include decreased communication frequency, shorter responses or messages, and avoiding discussing important topics with you. He may also become distant or avoid making plans with you to spend more time apart.
If this kind of behavior persists or worsens over time, it's likely a sign that something deeper needs to be addressed.
It can be nerve-wracking trying to figure out why he is disregarding your attempts at communicating with him, but paying attention to these signs can help make sense of the situation.
10 Signs He Is Ignoring You
1. He Doesn't Respond To Your Messages Or Calls
If He Consistently Doesn't Reply To Your Texts Or Calls, It Might Be A Sign That He Is Ignoring You.
If your partner is consistently not responding to your texts or calls, it could be a sign that he is intentionally disregarding you.
It may be difficult to accept, but it's often the case that when someone does not make an effort to stay in communication with you, they are trying to send the message that they don't want the relationship to continue.
This could be even more concerning if your partner has made excuses before for why they cannot answer or take a call. Not hearing from them despite attempts on your part can leave you feeling frustrated and helpless.
It may be best to reach out one last time and try to get an honest response as to why they seem uninterested in responding. If they don't reply, it might be time for you to re-evaluate the relationship and decide whether this behavior is something you are willing to accept.
2. He Takes A Long Time To Reply
If He Takes An Unusually Long Time To Respond To Your Messages Or Calls, He Might Be Avoiding You.
If your partner takes an unusually long time to respond to you, it could be a sign that he is trying to avoid the situation or you. This could be because he is feeling overwhelmed, uncomfortable, or even scared of the conversation at hand.
It could also be indicative of him feeling disconnected from you, and lacking enthusiasm for the relationship. This can span from being uninterested in continuing the relationship to being outright unwilling to communicate with you further.
If this behavior occurs more often than not, it may be time to take a step back and reassess things between the two of you.
3. He Doesn't Initiate Conversations
If He Used To Initiate Conversations With You But Has Stopped Doing So, It Could Be A Sign That He Is Ignoring You.
If your partner used to initiate conversations with you but has suddenly stopped doing so, it could be a sign that he is ignoring you. He may have become disinterested in talking to you, or he may be pushing for some sort of reaction from you.
This sudden lack of communication might suggest that he feels the need to distance himself from you and the relationship. You should pay attention to other signs such as his body language, attitude, and responsiveness when interacting with you.
If these also appear distant and cold, it could confirm that there is a problem in the relationship which needs addressing.
You must talk openly about this issue so that both of you can understand each other's feelings better and work towards resolving any underlying issues between the two of you.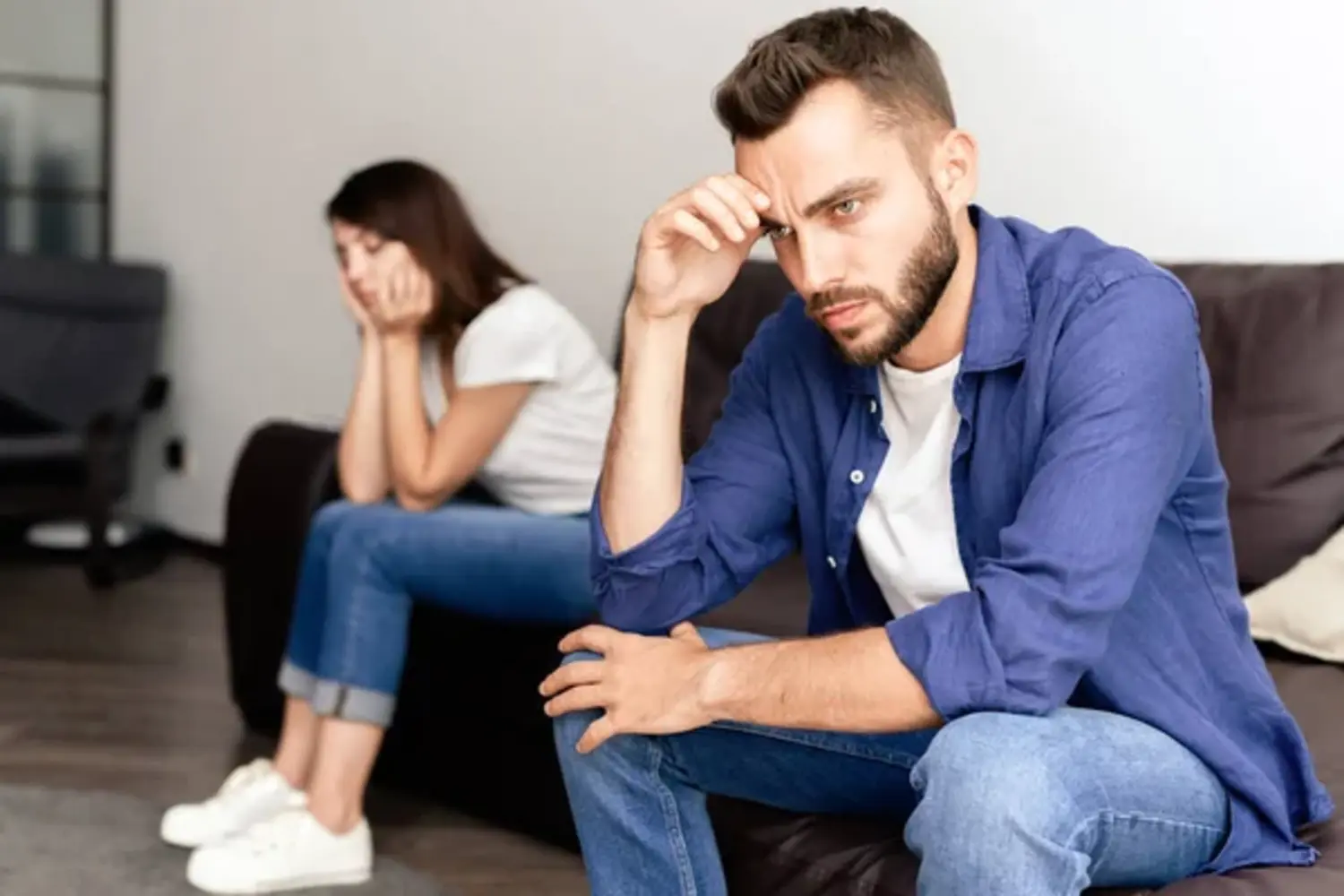 4. He Avoids Spending Time With You
If He Cancels Plans Or Avoids Making Plans Altogether, It Could Be A Sign That He Doesn't Want To Spend Time With You.
When he is canceling plans or avoiding making plans, this could be a sign that he doesn't want to spend time with you. Maybe he's not responding to your messages, or maybe he's rebuffing your attempts to make plans to hang out.
His actions speak louder than words, and it's important to recognize when he's not interested in spending time with you. Perhaps he's been vague about future plans or has been declining invitations without offering an explanation.
It's important to pay attention to their behavior and determine if this is an ongoing pattern. If it is, it could be indicative of the fact that the person doesn't want to be in a relationship with you or isn't interested in seeing you as much as before.
Look for other signs in their behavior like avoiding quality conversations, failing to make future plans, not wanting to be seen in public together, and exhibiting signs of disinterest.
It may be beneficial to communicate openly with them about how you're feeling and ask if they're still interested in spending time with you.
5. He Gives Short Or One-Word Responses
If His Responses To Your Messages Or Calls Become Short Or One-Word Answers, He Might Be Ignoring You.
If your partner used to be responsive and talkative when you communicated with them, it could be a sign that they are now ignoring you if their responses become short and curt.
They may respond to your messages or calls with one-word answers, such as "yes," "no," or "maybe," without elaborating any further. In addition, instead of having conversations with you, they might give simple acknowledgments like "ok" or "Yeah."
If this behavior continues for an extended amount of time, your partner is likely avoiding you intentionally.
6. He Doesn't Ask You Any Questions
If He Doesn't Ask You Any Questions About Yourself Or Your Life, It Could Be A Sign That He'S Not Interested In Talking To You.
If your partner never asks you questions about yourself or your life, it could be a sign that he is not interested in getting to know you better.
He may not express curiosity about your hobbies and interests, family dynamics, favorite activities, career aspirations, or other topics that would provide insight into who you are as a person.
He may also appear disinterested if he doesn't ask clarifying questions in response to what you have said or show any signs of active listening such as nodding his head or making eye contact.
Without taking an interest in learning more about each other, it can be difficult to build an emotional connection and establish a meaningful relationship.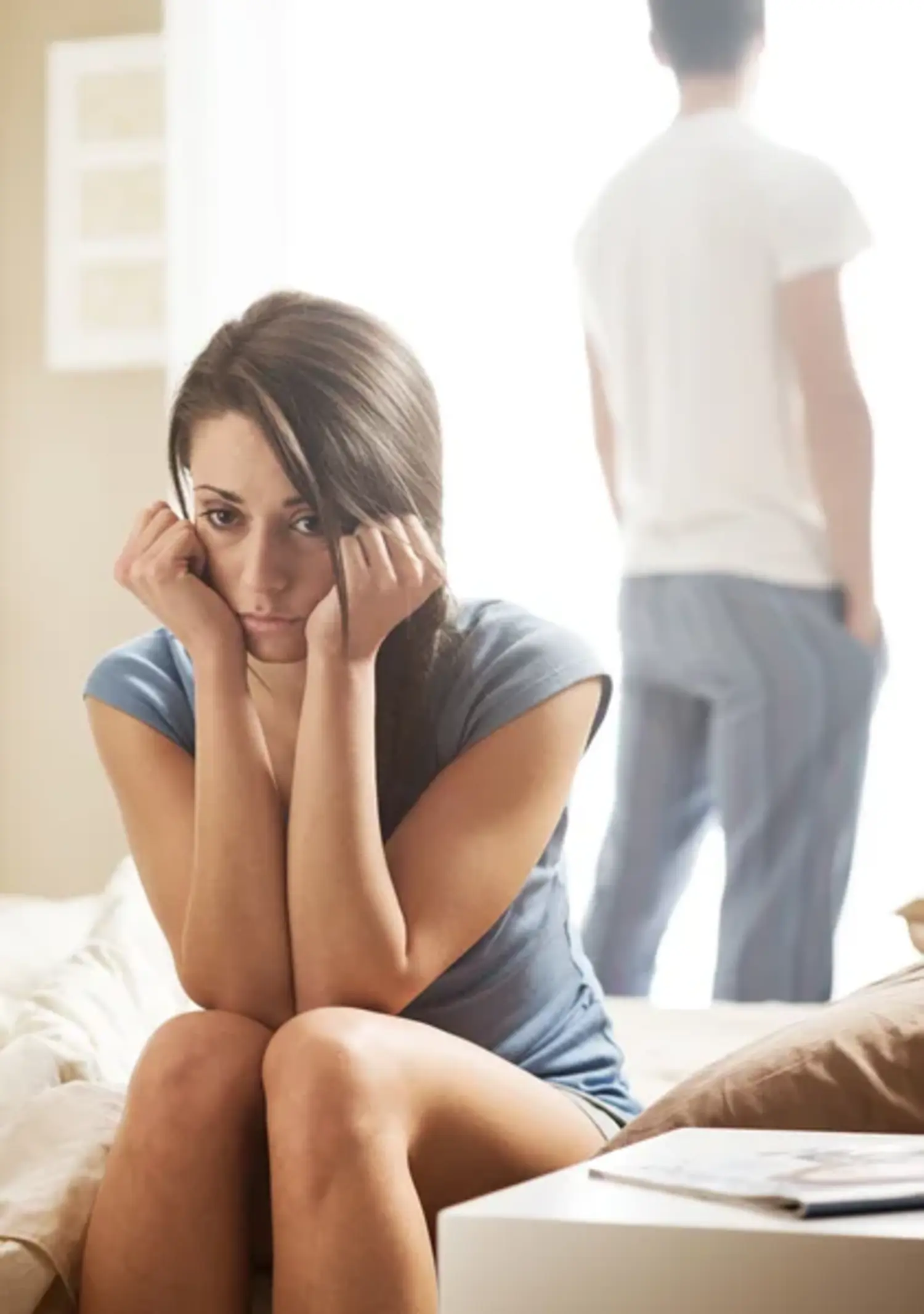 7. He Seems Distracted When You're Together
If He Seems Preoccupied Or Distracted When You'Re Together, He Might Not Be Fully Engaged With The Conversation.
If your partner seems distant or preoccupied when you're together, it could be a sign that he is not truly engaged in the conversation. He may look away from you frequently, fail to make eye contact or have difficulty staying on topic.
He might also appear distracted by his phone or other objects in the room. He might speak without really listening to your responses, or not appear interested in what you have to say.
If this behavior continues and becomes a pattern, it can be a sign that he is not completely present during conversations with you and is not fully invested in the relationship.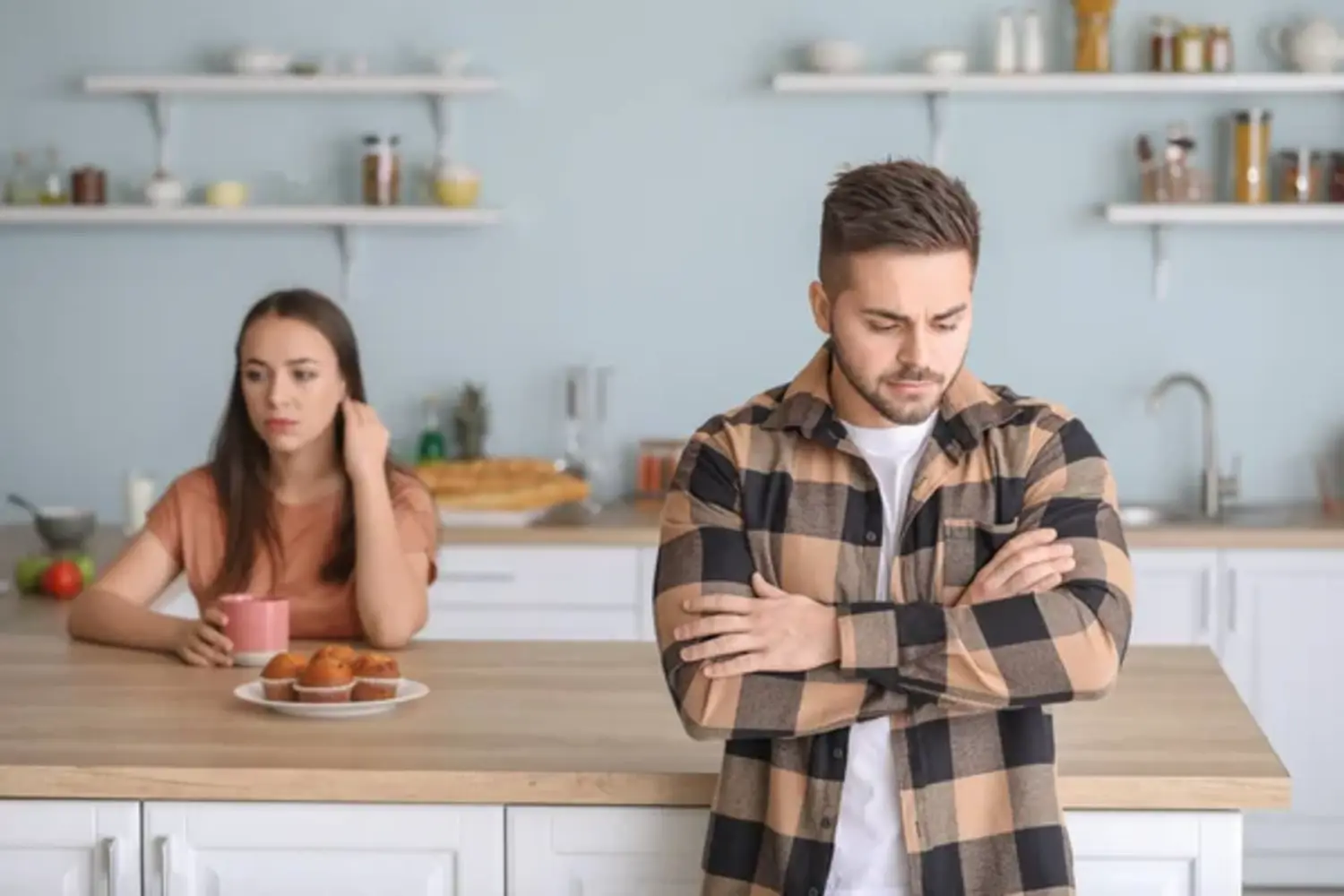 8. He Doesn't Show Affection
If He Used To Show Affection Towards You But Has Stopped Doing So, It Could Be A Sign That He Is Ignoring You.
If your partner used to show affection towards you but has stopped doing so, it could be a sign that he is ignoring you. This could mean that he is no longer making an effort to express his feelings for you or to make his presence known and felt.
He may have stopped sending romantic messages or compliments, stopped asking how your day was, or stopped initiating physical contact with you.
It might also seem like he's avoiding eye contact with you and not giving any verbal cues of interest in what you're saying. Your partner's lack of affectionate gestures such as hugs, kisses, hand-holding, etc. could also be a sign that something is wrong between the two of you.
His distance may be a way for him to protect himself from feeling vulnerable during a difficult time in the relationship or it could indicate that he's lost all interest in being intimate or close to you.
Whatever the case may be, a lack of warmth and affection can leave both partners feeling disconnected and lonely which is why it's important to address this issue promptly if it arises.
9. He Is Active On Social Media But Doesn't Respond To Your Messages
If He Is Active On Social Media But Doesn'T Respond To Your Messages, He Might Be Ignoring You.
He may be ignoring you if he is active on social media but does not respond to your messages. This could mean that he has seen your message but has no intention of responding or engaging with you. It could also mean that he is busy with other things and hasn't had the time to reply.
Whatever the reason, it can be hurtful knowing that somebody isn't willing to communicate with you, even when they are online. If you've been messaging him repeatedly without a response, it may be best to give him some space rather than continue to send messages that he isn't replying to.
Furthermore, he may have blocked or unfriended you on the platform where you sent the message, thus rendering it invisible to him.
Alternatively, it could be a sign that he has been too busy to respond and will do so at a later time. Regardless of the reason for his lack of response, it implies a certain level of detachment from your communication efforts.
10. He Talks About Other People But Doesn't Bring Up Your Name
If He Talks About Other People But Doesn't Bring Up Your Name In The Conversation, It Could Be A Sign That He Is Ignoring You.
If your partner talks about other people but never mentions your name in the conversation, it could be a sign that he is ignoring you.
This type of behavior can be quite telling as it suggests that he either doesn't care enough about you to bring up your name or is actively avoiding talking about you.
It could also be because he feels uncomfortable discussing any topics related to you or that he doesn't want to draw attention to himself by mentioning your name.
Whatever the case may be, this kind of behavior should raise red flags and alert you to the fact that something might not be right in the relationship.
It's important to pay attention to how often your name (or lack thereof) comes up in conversations with your significant other.
If this behavior continues over a long period, then it may be an indication that something has shifted in the relationship and needs to be addressed before any further damage is done.
If there are other troubling signs like him avoiding spending time with you, lying about his whereabouts, or showing disinterest during conversations then these could all point towards an underlying problem in the relationship which needs to be discussed openly and honestly between both parties involved.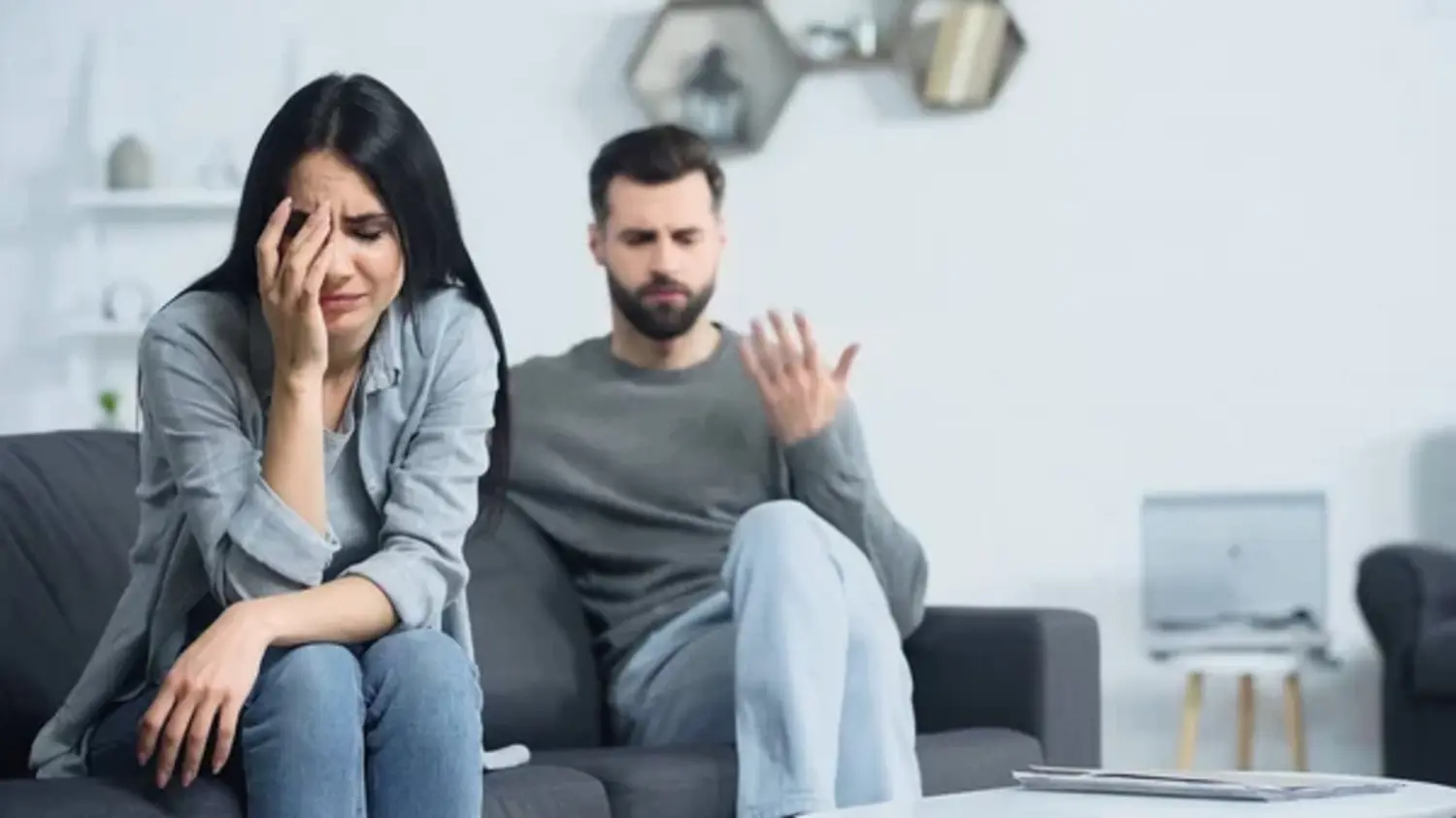 Conclusion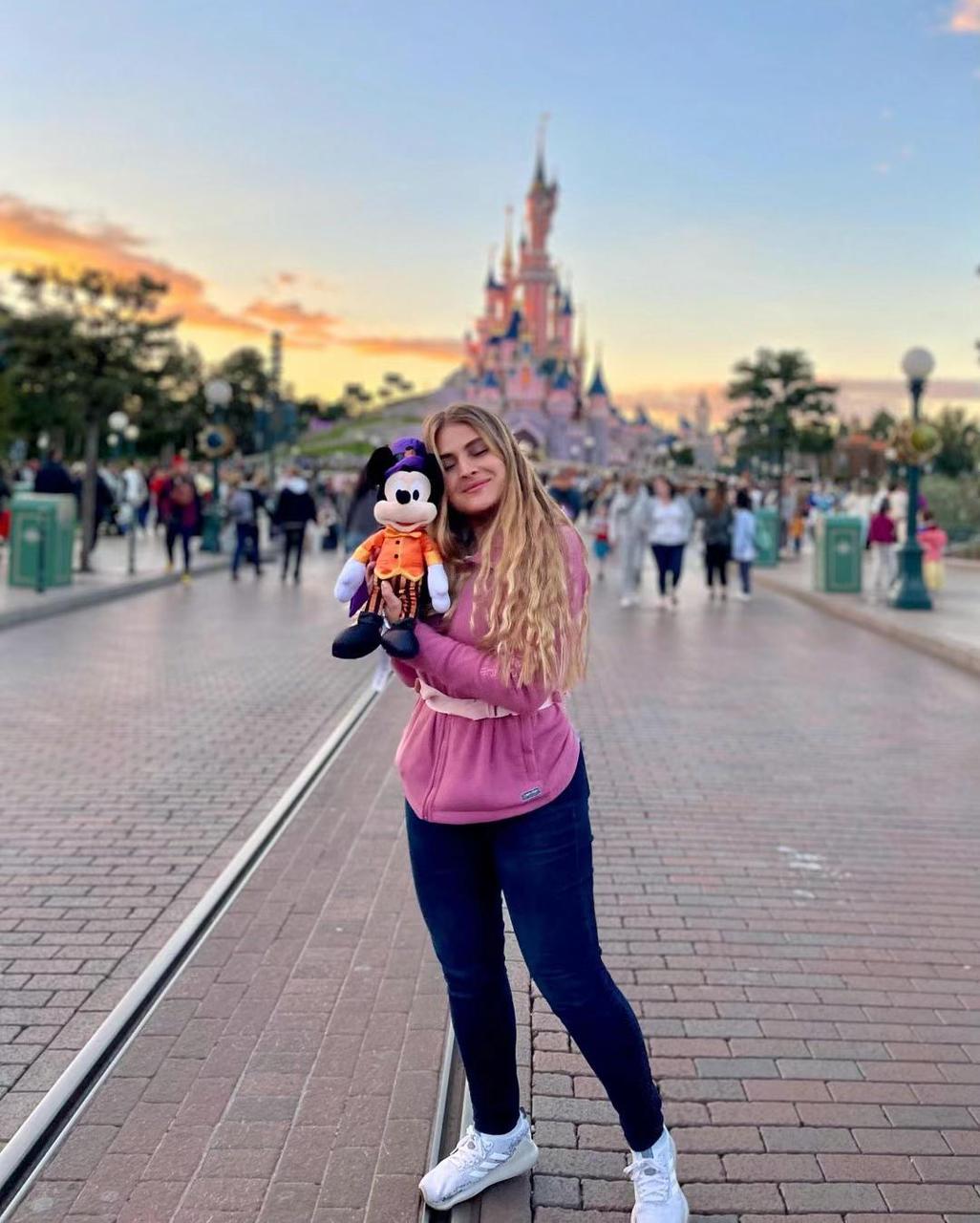 Hi, I'm Jasmine Sophie and welcome to my website!
As a marriage counsellor, I'm passionate about helping people figure out solutions to their relationship issues. While based in Austin and with most of my clients coming from the local area, I believed that there were more people out there who could benefit from my services.
That's why I decided to set up this webiste; so that I can help even more people break through any difficulties they may be facing in their relationships. In my free time, I enjoy activities like golfing and fishing, as well as just spending time with family. It's just another way for me to explore my creativity and use it towards helping others.
Experience:
With a wealth of experience in the realm of love and relationships, Jasmine has been transforming lives for over a decade. Her remarkable journey as a licensed psychologist and marriage and couples therapist has allowed her to witness the transformative power of love firsthand. Through her extensive work with diverse couples, she has unraveled the secrets to fostering healthy and thriving partnerships.
Expertise:
Jasmine's expertise lies in untangling the complex web of relationship dynamics. Whether it's reigniting the spark in long-term marriages, healing wounds from past relationships, or guiding individuals in their pursuit of true love, Jasmine possesses an unwavering commitment to helping people create fulfilling and joyful connections. Her profound insights and practical strategies have earned her accolades as a trusted authority in the love and relationship sphere.
Education:
Jasmine Sophie's academic achievements serve as a solid foundation for her exceptional knowledge in the field. She holds a master's degree in Psychology, specializing in marriage and family therapy. Combining her academic prowess with her empathetic nature, Jasmine seamlessly integrates evidence-based techniques and profound wisdom to empower her readers to navigate the complexities of modern relationships with grace and authenticity.
Join Jasmine Sophie on joypassiondesire.com, and embark on a transformative journey to embrace love, ignite passion, and cultivate relationships that transcend ordinary boundaries. Through her illuminating articles and expert guidance, she will empower you to create a love story that is worthy of celebration and admiration. Get ready to embark on an extraordinary adventure of love and self-discovery with Jasmine Sophie as your trusted guide.