Are you interested in someone, but not really sure if they're into you? It can be difficult to tell if someone has feeling for you. Thankfully, there are plenty of signs that he might be into you.
Paying extra attention to the way he speaks, acts, and looks at you can help unravel the mystery. Does he laugh at all your jokes? Does he make any extra effort to spend time with you? Do his eyes light up when he sees you?
If so, these could be indicators of more than just friendship. Plucking up the courage to ask him could bring enlightenment. To make sure you're fully aware of these subtle signals, keep an eye out for them next time!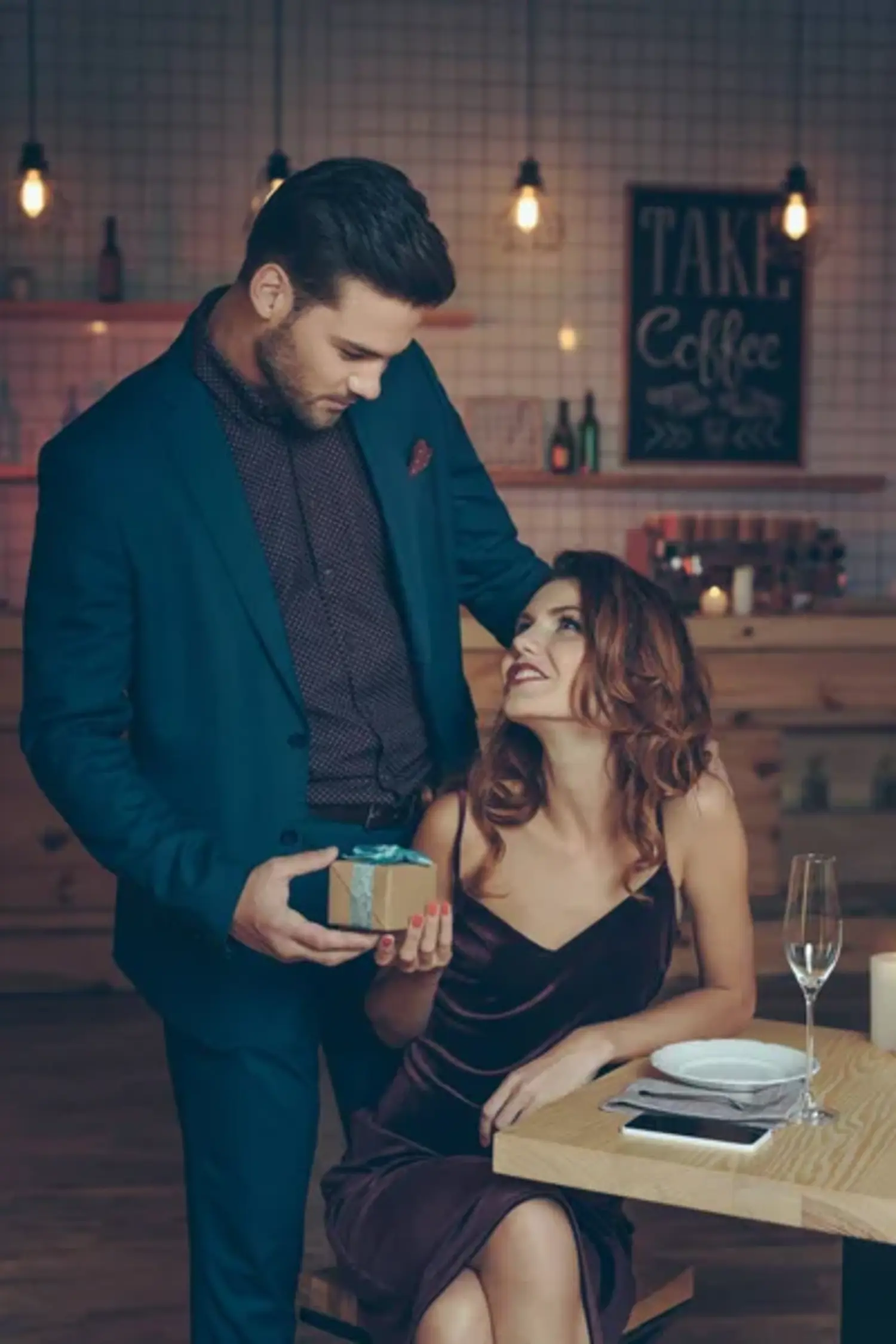 Signs He Is Smitten With You
If you're wondering if someone has feelings for you, the signs may not always be obvious. That doesn't mean they aren't there, though.
When somebody really likes you, they often make an effort to spend time with you, talk about things that are important to them, and take the initiative in making plans.
When interacting with everyone else, their behavior might be markedly different when they're around you. They might show signs of nervousness or be more eager to engage in conversations than usual.
Increased physical contact such as brushing arms or touches could indicate a growing interest. Pay attention to these signs and if you think someone is into you then it never hurts to ask directly!
10 Signs He Is Smitten With You
1. He Actively Listens To You
If A Man Is Interested In You, He Will Pay Attention To What You Say And Actively Listen To You When You Speak. He Will Also Remember Important Details About Your Life.
If a man is interested in you, he will show it by giving you his undivided attention when you converse. He will make an effort to remember the little things you tell him, such as your favorite music, your pet's name, or what movie you just saw.
Whenever you two talk, it won't feel like he's in a rush to end the conversation; instead, he'll stay engaged and listen intently to your words. He will ask follow-up questions and offer his opinion when appropriate.
If he seems to be particularly excited when sharing stories with you about himself or his life experiences and takes the time to recall them accurately for your benefit, then this is a sure sign that he's captivated by what you have to say.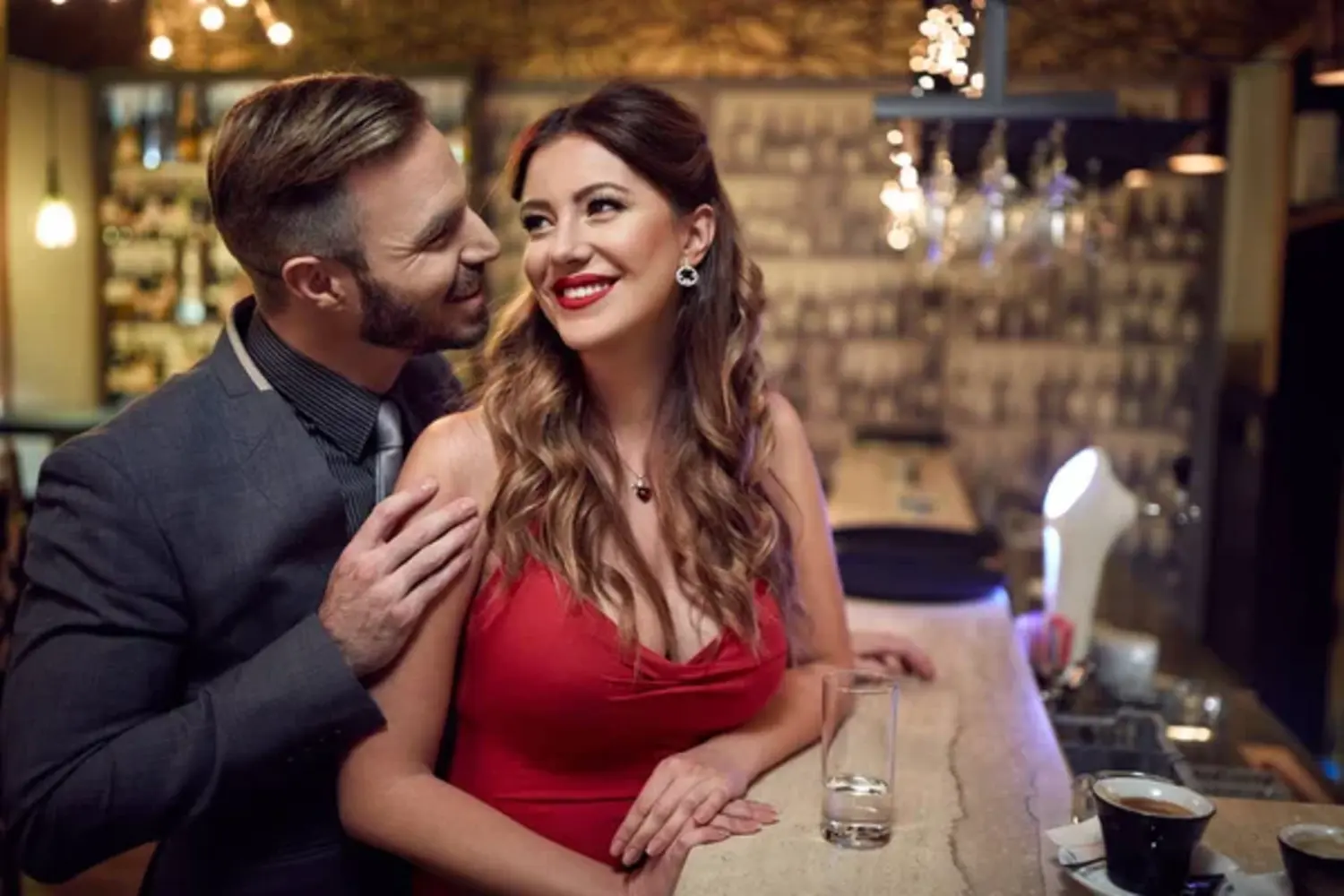 2. He Initiates Communication
If A Man Is Enamored With You, He Will Initiate Conversations And Text Or Call You First. He Will Also Make An Effort To Keep The Conversation Going And Maintain Contact With You.
If a man is into you, he will initiate conversations with you and start texting or calling you first. He will be eager to talk to you and take the initiative to keep in touch.
He will also be more likely to remember small details about your life, ask questions about your day-to-day activities, and make an effort to make plans with you.
Furthermore, he may show signs of wanting to get closer to you by revealing more personal thoughts or feelings. He may also send texts or messages at random times just to check in on how you're doing. All of these actions are indicators that he is interested and truly into you.
3. He Compliments You
If A Man Is Smitten With You, He Will Give You Genuine Compliments About Your Appearance, Personality, Or Accomplishments. He Will Make You Feel Good About Yourself.
If a man is truly into you, he will not just give you empty compliments but rather genuine and sincere compliments that make you feel really good about yourself.
He will comment on your physical appearance in a positive way, talk about how wonderful your personality is, and recognize the accomplishments you have achieved. His compliments will be detailed and meaningful, giving specific examples of the things he likes or admires about you.
He will show an interest in getting to know more about you – asking questions to learn more details about your life and values, as well as expressing enthusiasm when talking with you about topics that are important to you.
He may even go above and beyond with his gestures such as bringing you small gifts or doing favors for you. All these signs together point to the fact that a man is definitely into you when he shows genuine appreciation for who you are and makes an effort to get closer to you over time.
4. He Prioritizes Spending Time With You
If A Man Is Smitten With You, He Will Make An Effort To Spend Time With You And Prioritize You Over Other Things In His Life.
If a man is truly into you, he will make sure to give you his undivided attention when spending time with you. He may surprise you with thoughtful gifts or meals out, or take the time to plan special activities that are meant just for the two of you.
He might do little things like sending a text message during the day to let you know he's thinking of you or find a way to include you in his plans on the weekends. He will make an effort to stay in contact and be present for any important events in your life.
If a man is interested, he will take an active interest and invest in understanding your passions and dreams so that he can further support them.
All these subtle and overt signs demonstrate that he takes your relationship seriously and wants to invest in it more deeply, by showing how much thought he puts into making it work.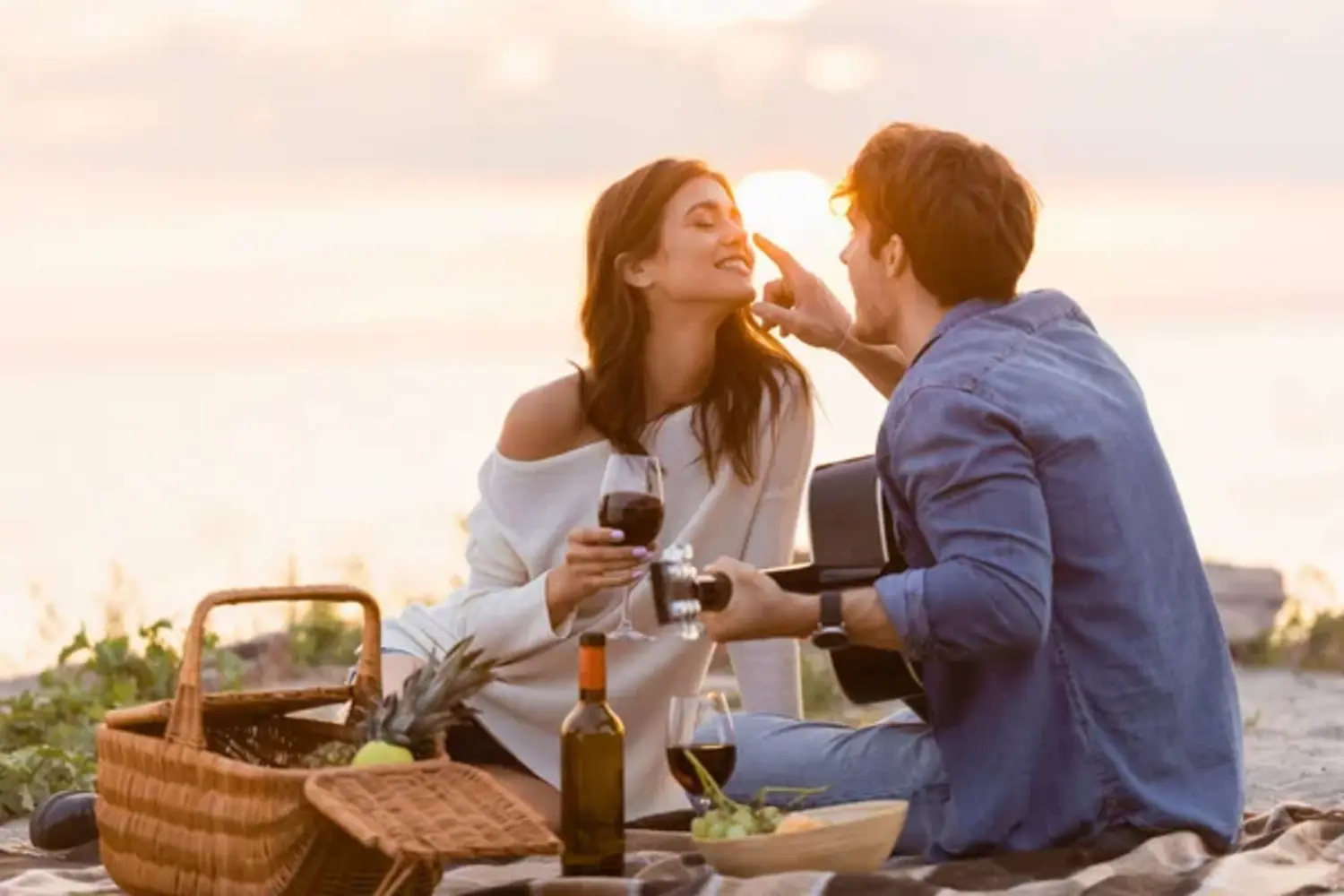 5. He Shows Interest In Your Life
If A Man Is Into You, He Will Ask You Questions About Your Life And Show A Genuine Interest In Getting To Know You Better.
Signs that a man is into you include him asking you in-depth questions about your life, and expressing a genuine curiosity in getting to understand you better on a deeper level.
He may offer insights and advice when it comes to overcoming obstacles or achieving goals, and share stories from his own life which are relevant to the conversation.
He might also show up for events that are important to you – even if he hasn't been invited – demonstrating that he cares about what's going on in your life.
He'll show enthusiasm when asking follow-up questions and take an active interest in learning more about who you are as an individual.
He'll make sure not to monopolize the conversation and may even reveal personal information about himself, in order to create a sense of intimacy.
Finally, he might suggest spending quality time together outside of regular hang-outs with friends, such as going for walks or attending cultural events together.
All of these behaviors indicate that there is a strong connection between the two of you and that he is interested in getting to know you better.
6. He Shows Affection
If A Man Is Into You, He Will Show Physical Affection, Such As Holding Your Hand, Hugging You, Or Kissing You. He Will Also Be Attentive To Your Emotional Needs And Provide Support When You Need It.
If a man is into you, it will be evident through his actions. He may hold your hand, give you hugs, or even kiss you. He will also be attentive to your emotions, understand when you need support, and be there for you.
He may comment on how much he enjoys spending time with you and make sure that the conversation includes meaningful topics that are important to both of you.
Other signs include him wanting to take things slowly while still enjoying the relationship's progress, talking about making plans for the future together and initiating physical contact like cuddling and holding hands.
He will make an effort to keep in touch with texts or calls throughout the day and might even surprise you with small gifts or special gestures. All of these can indicate that he is interested in building something strong and meaningful between the two of you.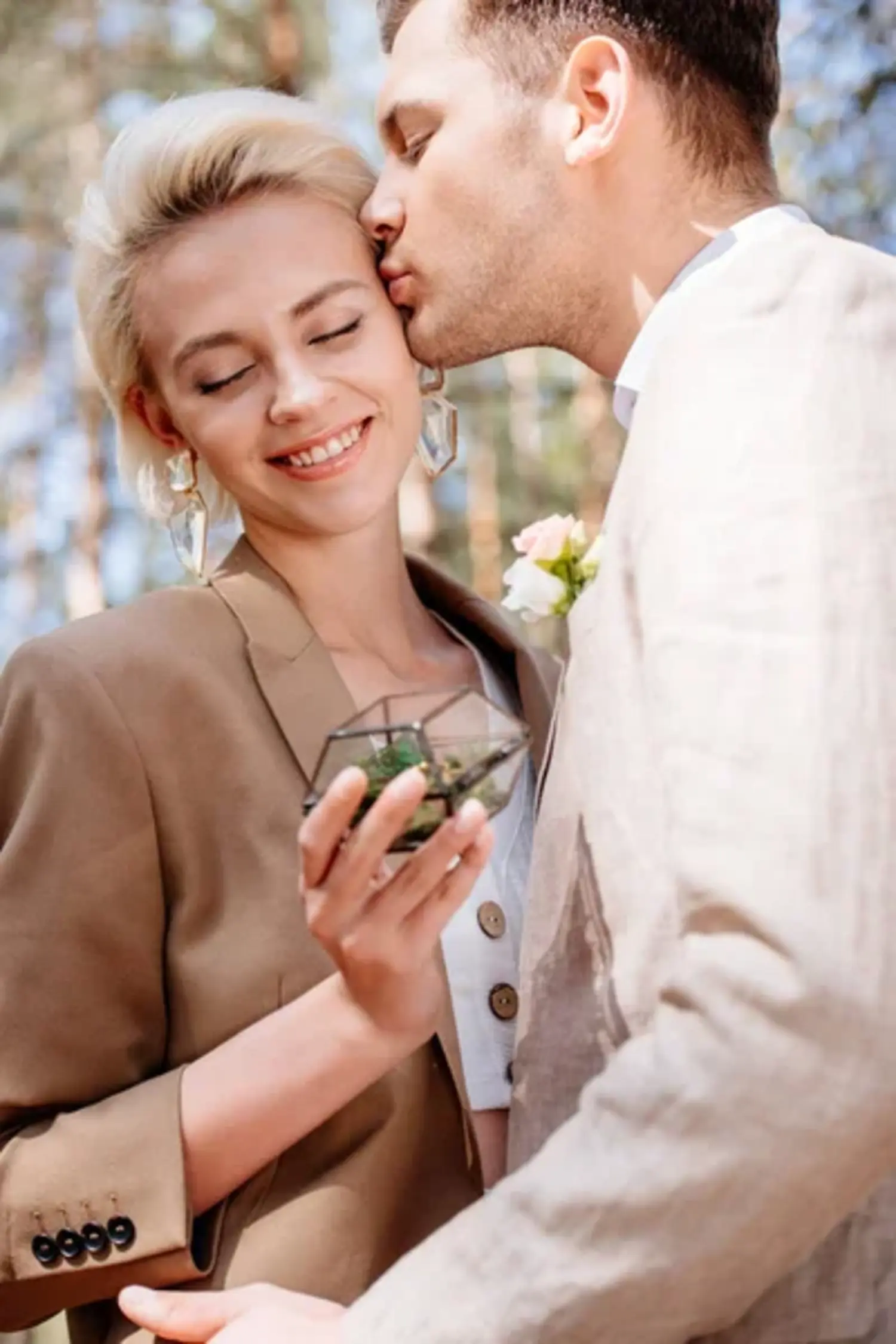 7. He Introduces You To His Friends And Family
If A Man Is Smitten With You, He Will Want To Introduce You To The Important People In His Life, Such As His Friends And Family. This Is A Sign That He Sees A Future With You.
When a man introduces you to his friends and family, it is a clear sign that he is into you and sees the potential for a long-term relationship.
He wants these important people in his life to know that you are a part of it. This can be done through conversations at social events or dinners, where he'll give them an overview of your life, or simply mention your name in conversation.
He might also take you along on outings with his family and close friends as a way of introducing you.
Moreover, if he takes it one step further and asks for their blessing before moving forward with the relationship, this is a surefire sign that he's serious about having you around for the long haul.
While introducing you to friends and family can be seen as an act of commitment, how long it takes to make such an introduction can also be indicative of how much time he needs to process his feelings towards you.
If it happens too soon then consider it a red flag; this shows that he may not take the relationship seriously enough or sees it as something fleeting rather than something permanent.
8. He Remembers Important Dates
If A Man Is Into You, He Will Remember Important Dates, Such As Your Birthday Or Anniversary, And Make An Effort To Celebrate With You.
If a man is truly into you, he will remember important dates in your life that are meaningful to you such as your birthday and anniversaries. He will make an effort to celebrate with you on these days and show that he cares about you.
This can include making plans for a special outing, buying gifts, writing heartfelt cards or letters, or simply taking time out of his day to spend with you.
He will pay attention to the small details in your life, like remembering the things that make you smile or laugh or frequently asking about how your day is going. These subtle behavioral cues can be great indicators that he is truly interested in getting to know all aspects of you as a person.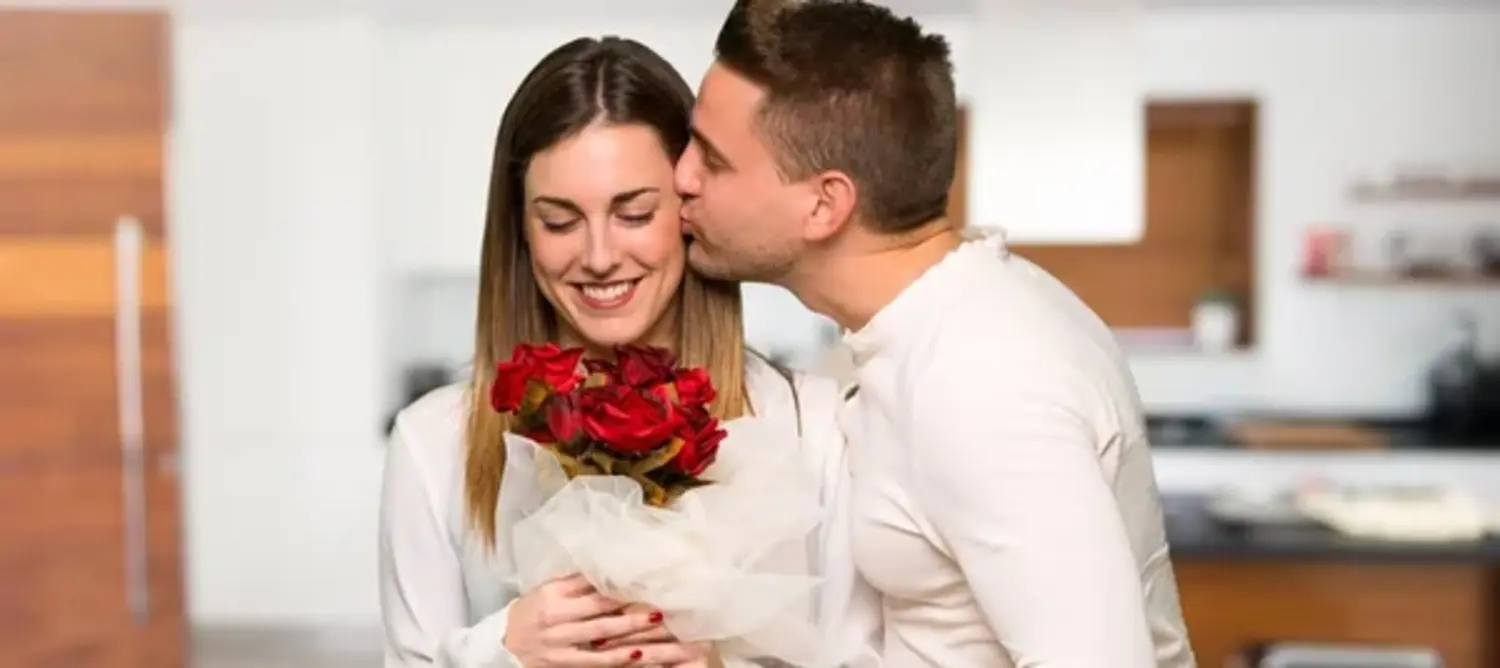 9. He Makes Plans For The Future
If A Man Is Smitten With You, He Will Make Plans For The Future, Such As Planning A Vacation Together Or Talking About Long-Term Goals.
If a man is into you, he will make sure his actions reflect that. He might start planning trips together, or take an interest in your future ambitions and goals. He may talk about wanting to spend more time with you in the future.
He might even ask questions about what you want out of life and suggest that the two of you could make those dreams a reality. He will also likely prioritize spending time with you, making plans that involve spending quality time together.
His conversations with you are likely to be focused on getting to know each other better and exploring potential opportunities for the two of you.
All these signs demonstrate his commitment to building something real between the two of you, which is indicative of him being into you.
10. He Is Consistent
If A Man Is Smitten With You, He Will Be Consistent In His Actions And Communication. He Will Not Leave You Hanging Or Play Games With Your Emotions.
Signs that a man is into you include him regularly calling or texting to check in on your day and see how you're doing without waiting for a response.
He will be interested in your hobbies, plans, and activities. He may even try to find common ground with you or suggest doing things together.
He will respond promptly to messages or phone calls, not leaving you hanging or feeling like he's playing games with your emotions.
You may notice that he gives more compliments than usual and mentions things he likes about you more often. If he seems interested in the details of your life and genuinely wants to get to know more about who you are as a person, it's a sure sign that he's into you.
Conclusion
In the game of love, decoding the signs that he is smitten with you can feel like a thrilling adventure. From the lingering gazes that speak volumes to the gentle touch that ignites a thousand sparks, his actions unveil the truth hidden within his heart.
The way he leans in closer when you speak, the playful banter that dances between you, and the genuine interest he shows in your passions and dreams all point to one undeniable truth: he is captivated by you.
So, embrace the butterflies in your stomach and let yourself be swept away by the possibility of a love that sets your soul ablaze. For in his eyes, you are a masterpiece, and in his heart, you have found a home.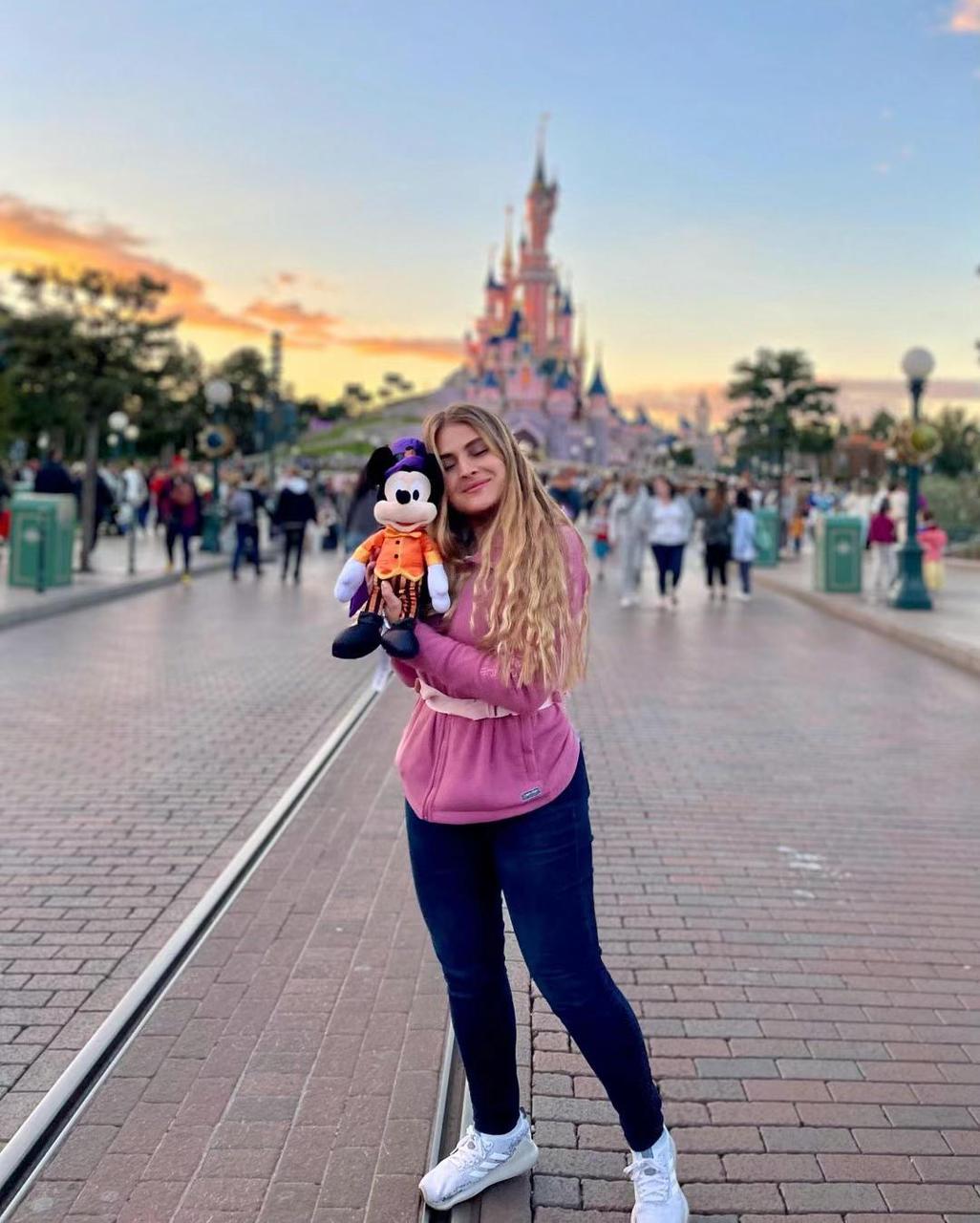 Hi, I'm Jasmine Sophie and welcome to my website!
As a marriage counsellor, I'm passionate about helping people figure out solutions to their relationship issues. While based in Austin and with most of my clients coming from the local area, I believed that there were more people out there who could benefit from my services.
That's why I decided to set up this webiste; so that I can help even more people break through any difficulties they may be facing in their relationships. In my free time, I enjoy activities like golfing and fishing, as well as just spending time with family. It's just another way for me to explore my creativity and use it towards helping others.
Experience:
With a wealth of experience in the realm of love and relationships, Jasmine has been transforming lives for over a decade. Her remarkable journey as a licensed psychologist and marriage and couples therapist has allowed her to witness the transformative power of love firsthand. Through her extensive work with diverse couples, she has unraveled the secrets to fostering healthy and thriving partnerships.
Expertise:
Jasmine's expertise lies in untangling the complex web of relationship dynamics. Whether it's reigniting the spark in long-term marriages, healing wounds from past relationships, or guiding individuals in their pursuit of true love, Jasmine possesses an unwavering commitment to helping people create fulfilling and joyful connections. Her profound insights and practical strategies have earned her accolades as a trusted authority in the love and relationship sphere.
Education:
Jasmine Sophie's academic achievements serve as a solid foundation for her exceptional knowledge in the field. She holds a master's degree in Psychology, specializing in marriage and family therapy. Combining her academic prowess with her empathetic nature, Jasmine seamlessly integrates evidence-based techniques and profound wisdom to empower her readers to navigate the complexities of modern relationships with grace and authenticity.
Join Jasmine Sophie on joypassiondesire.com, and embark on a transformative journey to embrace love, ignite passion, and cultivate relationships that transcend ordinary boundaries. Through her illuminating articles and expert guidance, she will empower you to create a love story that is worthy of celebration and admiration. Get ready to embark on an extraordinary adventure of love and self-discovery with Jasmine Sophie as your trusted guide.