When it comes to relationships, opening up can often be the most difficult step – but it could also be the make-or-break factor in deciding whether a relationship goes further.
Identifying signs that your significant other is opening up to you can be tricky, but it's an important part of building a strong bond.
Some signs that indicate your partner is becoming more comfortable with you include sharing things from their past, being completely open about their feelings and emotions, actively listening, as well as being supportive and understanding during times of stress or need.
If you recognize these signs in your partner, chances are they're starting to open up to you and trust your relationship enough to share more of themselves.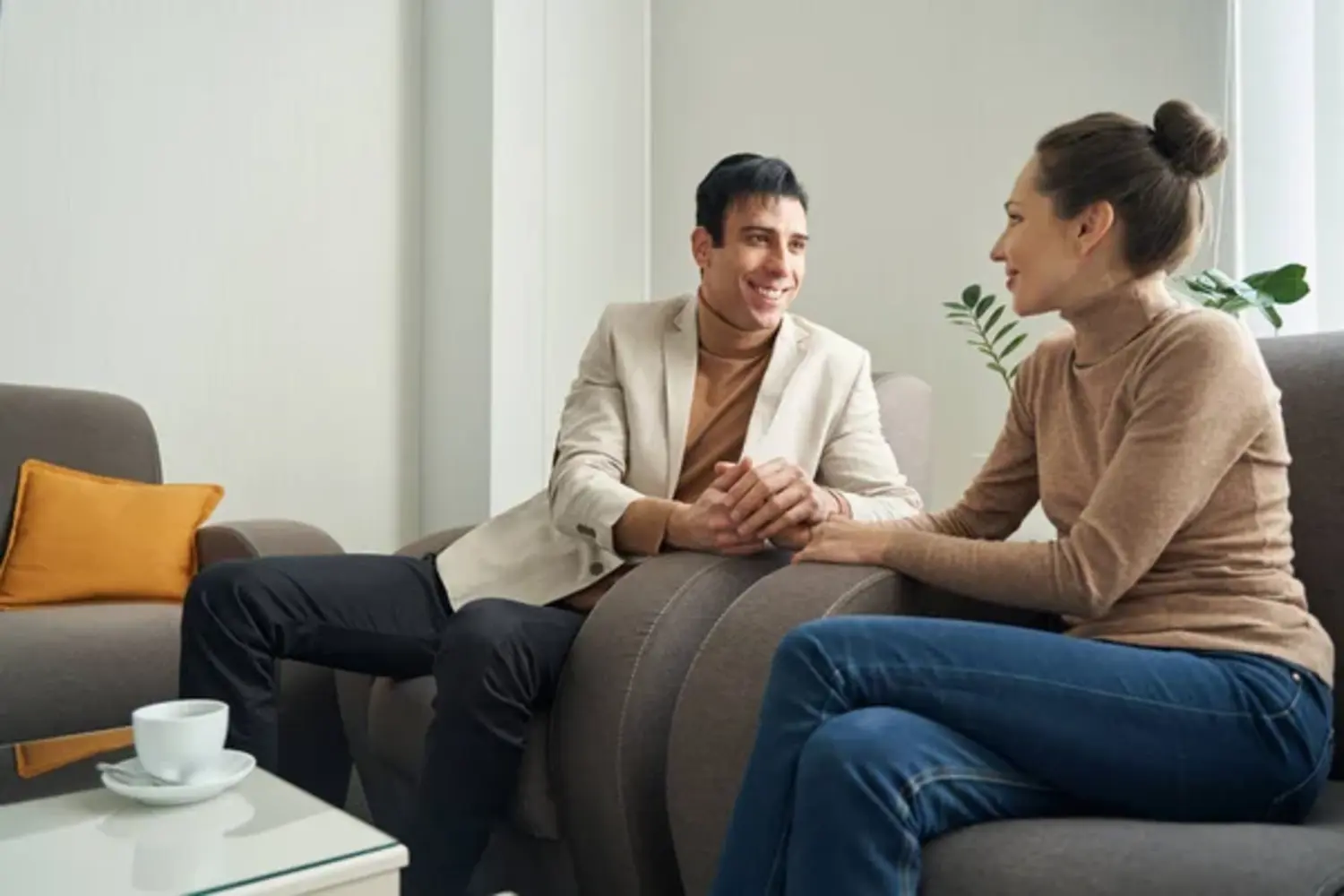 Signs He Is Opening Up To You
Whether you just started dating someone or are in a long-term relationship, it can be difficult to tell if they're starting to open up to you.
To determine if he is becoming more comfortable in the relationship, certain signs can help you assess his progress. He may demonstrate increased physical intimacy by wanting to hold your hand or hug you more often.
Also look for signs of emotional intimacy such as talking about his hopes and dreams, confessing secrets or allowing himself to be vulnerable when with you.
If the conversation becomes more frequent, he may initiate conversations about general topics or about the two of you.
Finally, greater trust and commitment could be evidenced when he confides in you more often or opens up about his past experiences – clearly signaling that he is starting to let down his guard.
10 Signs He Is Opening Up To You
1. He Starts To Share More Personal Information About Himself, Such As His Thoughts, Feelings, And Experiences.
Sharing personal information is an intimate act that allows someone to expose their innermost thoughts and emotions, granting you a glimpse into their true self. It signifies that they value your presence and believe you are a safe space to confide in.
By opening up, they are inviting you into their world, sharing aspects of themselves that they may not easily share with others.
As they begin to reveal their thoughts, they might express their opinions on various topics, including their beliefs, values, and perspectives.
They may also share their dreams, aspirations, and goals, giving you insight into what drives and motivates them. This newfound transparency indicates that they trust you enough to share these personal aspects of their life.
Furthermore, when someone starts opening up, they may discuss their feelings more openly. They might confide in you about their fears, insecurities, joys, and even their past experiences that have shaped them.
This level of vulnerability demonstrates their willingness to let you see their emotional landscape, creating a deeper emotional connection between the two of you.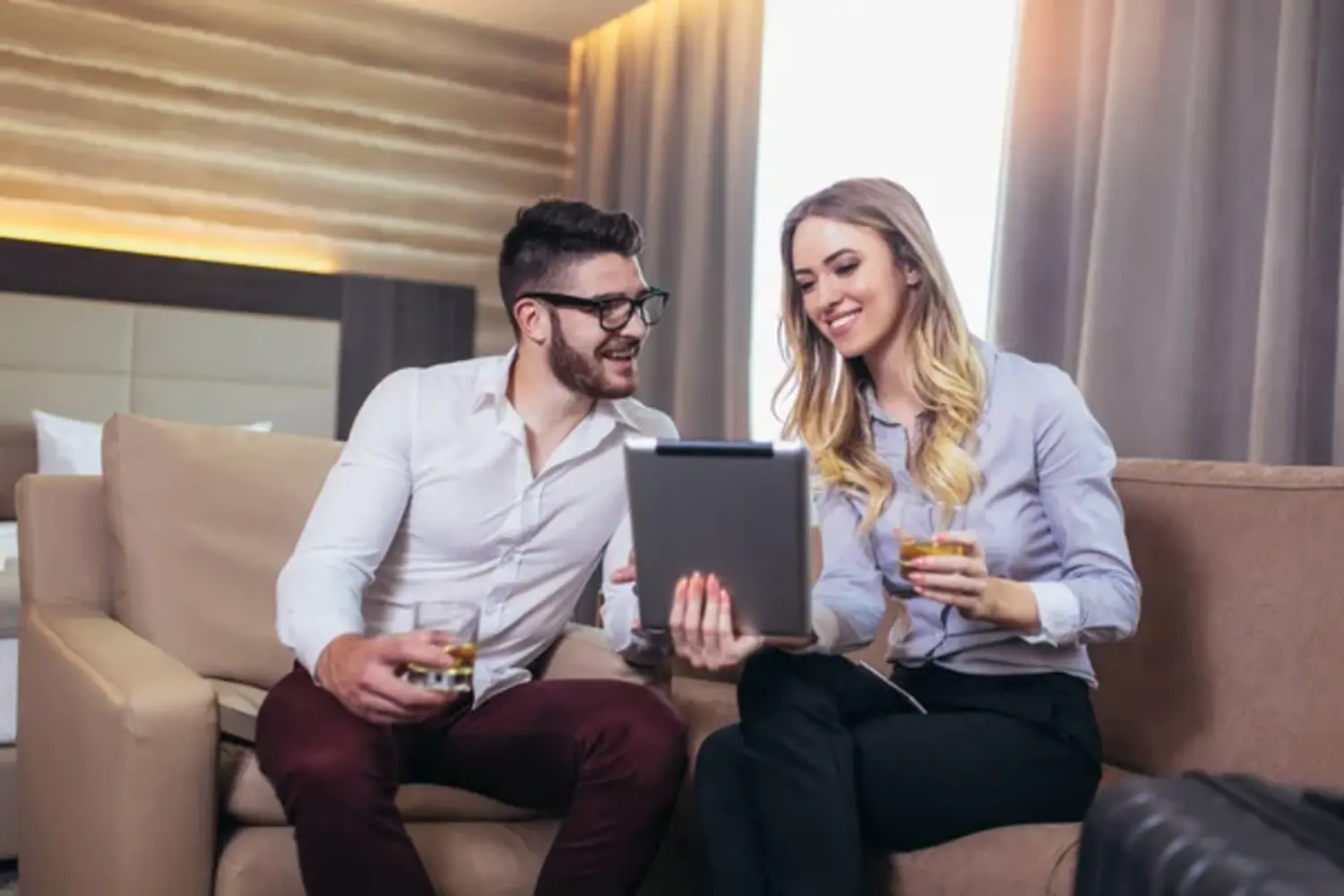 2. He Shows More Vulnerability Around You, Such As Admitting To His Fears, Insecurities, And Weaknesses.
Signs he is opening up to you include him feeling more comfortable around you, to the point where he can share his insecurities and weaknesses.
He may start to confide in you more by talking about his deepest thoughts, feelings, and emotions. He will share stories with you of past experiences that have caused him to fear or hurt, as well as express any doubts and worries he has about the future.
He may also start telling you things that he does not tell other people, or seek your advice on matters without feeling judged.
He will become more willing to open up about challenging topics such as his mental health because he trusts that you will understand and be supportive.
Finally, he may also become physically closer to you, such as cuddling when watching a movie or holding your hand when out in public. All these signs could demonstrate that he is becoming increasingly vulnerable around you and letting down his guard.
3. He Seeks Your Advice And Listens To Your Opinions More Often.
When someone begins to open up, they start valuing your perspective and seek your guidance on various matters.
They might approach you with dilemmas, seeking your advice on important decisions in their life. This indicates that they value your opinion and believe in your ability to provide meaningful insights.
As they open up, they become more receptive to your opinions. They actively listen to what you have to say, considering your viewpoint with genuine interest.
This willingness to listen demonstrates their respect for your thoughts and shows that they value your input in their life.
When seeking advice or listening to your opinions, they may share personal details and circumstances surrounding the situation at hand.
This deeper level of trust allows them to be vulnerable, exposing their vulnerabilities and uncertainties to you. By actively involving you in their decision-making process, they are opening themselves up to your support and guidance.
Furthermore, as they become more comfortable with your opinions, they may also engage in deeper discussions and debates with you.
This signifies a willingness to explore different perspectives and engage in a meaningful exchange of ideas. Their openness to consider your opinions demonstrates their trust in your intellect and your ability to contribute to their growth and understanding.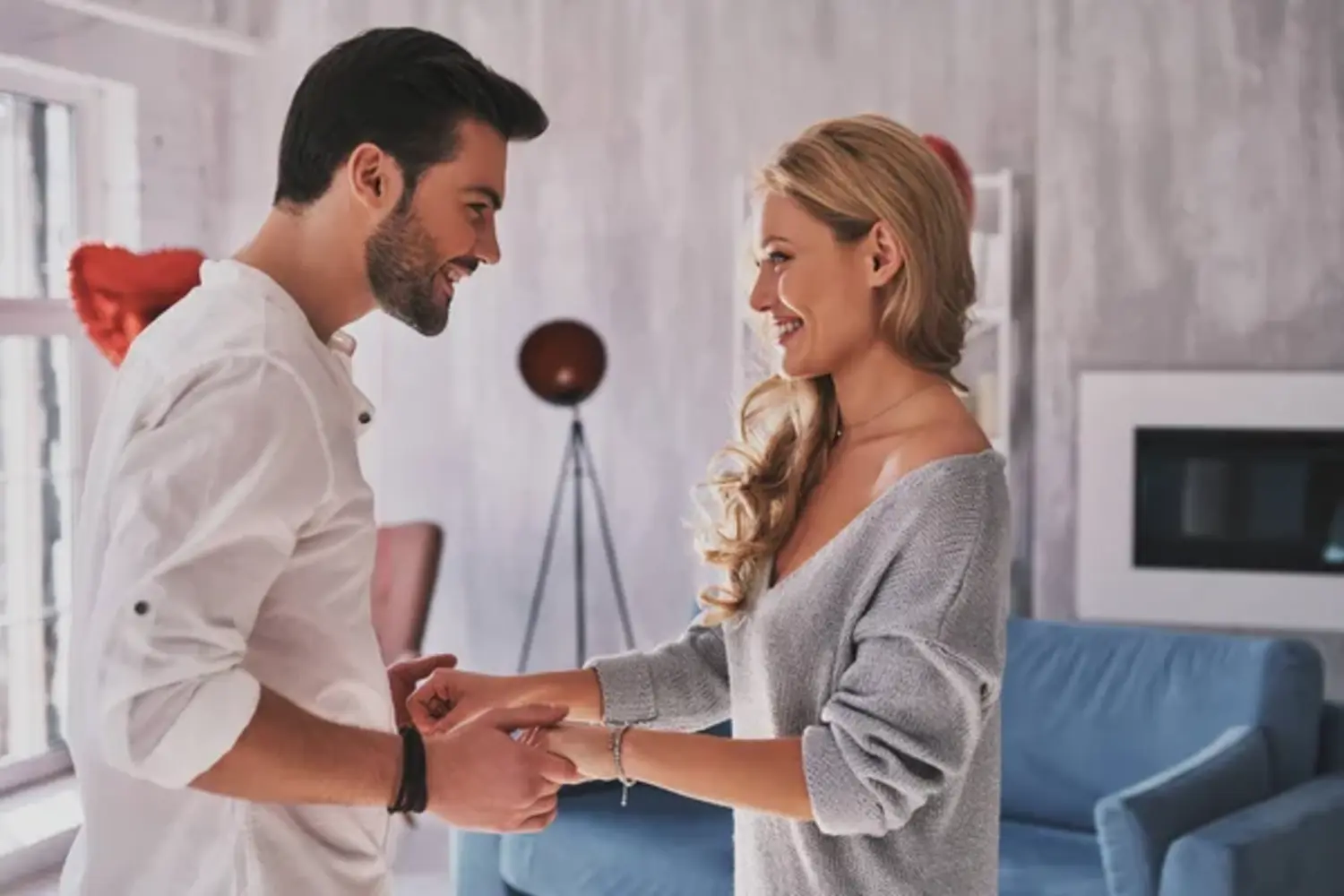 4. He Starts To Open Up About His Past, Including His Childhood, Family, And Previous Relationships.
Opening up about one's past is a deeply intimate act that allows someone to reveal formative experiences, relationships, and events that have shaped them into the person they are today.
By sharing these aspects of their life, they invite you to understand them on a more profound level and gain insights into their journey of self-discovery.
When someone begins to open up about their childhood, it signifies a level of comfort in sharing formative experiences and memories. They may discuss their upbringing, their relationship with their parents or siblings, and the impact their family dynamics have had on their life.
This reveals a desire to provide you with a deeper understanding of their background and the influences that have shaped their values, beliefs, and behavior.
Sharing details about previous relationships is another significant sign of opening up. They may discuss past romantic partnerships, friendships, or other meaningful connections.
This level of transparency allows you to gain insights into their emotional history, their patterns in relationships, and their growth through past experiences.
By sharing these stories, they demonstrate a willingness to be vulnerable and trust you with their emotional journey.
When someone opens up about their past, they may share pivotal moments or significant challenges they have faced.
They might discuss obstacles they have overcome, lessons they have learned, or even traumatic experiences that have shaped their resilience.
These disclosures reflect their trust in your ability to hold space for their vulnerabilities and demonstrate a growing emotional connection.
5. He Becomes More Comfortable Around You And Shows More Of His Authentic Self.
As he becomes more comfortable around you and begins to show more of his genuine self, you start to get a better understanding of what makes him tick.
He is no longer the guarded version of himself that he initially presented but instead reveals his true thoughts, feelings, and values.
You can see that his love for his family and friends runs deep, as he talks with admiration about their accomplishments and the impact they have had on his life.
You are able to observe how truly committed he is to his work, as he speaks excitedly about the projects he is working on and how important they are to him.
He allows himself to be vulnerable in conversations with you, openly discussing past experiences and expressing fears or concerns about the future.
This level of trust and openness also enables you to gain insight into his creative process; hearing stories of how ideas form in his mind and watching as he sketches out a new concept or designs a prototype for an invention.
All of these moments create a unique bond between you two that could never be described with words alone.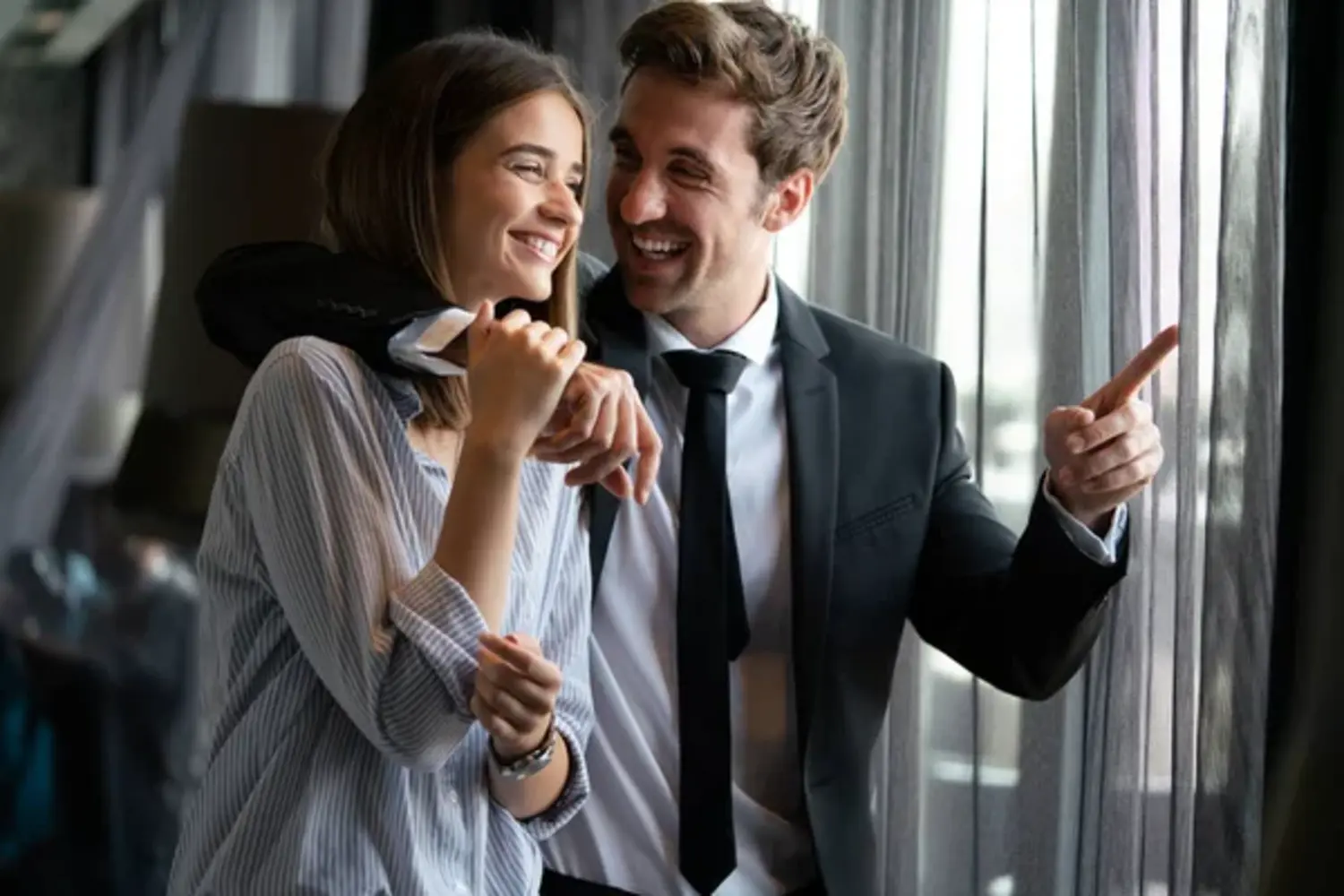 6. He Initiates Deeper Conversations With You And Actively Engages In Them.
When a man is interested in you and takes the time to open up and foster deeper conversations, he actively engages in the dialogue.
He is willing to talk about his thoughts and feelings in more detail than just surface-level topics. You will notice him asking questions and providing thoughtful answers to yours.
He may share stories or experiences that help you better understand who he is and what he stands for.
He may take the initiative to bring up personal topics, such as his family background or goals for the future, that suggest he trusts you enough to confide in you.
Other signs include expressing vulnerability by being honest about fears or vulnerabilities they have, talking honestly about relationships from their past, engaging with your mental health challenges, or talking openly about difficult topics like grief or trauma.
These are all indicative of someone who is comfortable enough to open up to you on an emotional level.
7. He Makes An Effort To Spend More Time With You And Include You In His Life.
He makes a conscious effort to spend more time with you, whether it be going for dinner, catching a movie, or having a casual hangout. He goes out of his way to include you in his plans and ensures that you are included in activities that he participates in.
He also opens up to you more often, sharing more details about himself than he usually would with other people.
He talks to you about things that matter to him and is honest when discussing his feelings and emotions. He may even initiate conversations and subjects that he would typically avoid discussing with others.
Furthermore, he takes an interest in your life and shows genuine curiosity about what is happening with you and how things are going for you.
These signs show that he is comfortable enough around you to open up and share what's on his mind which indicates that he is truly beginning to open up to you.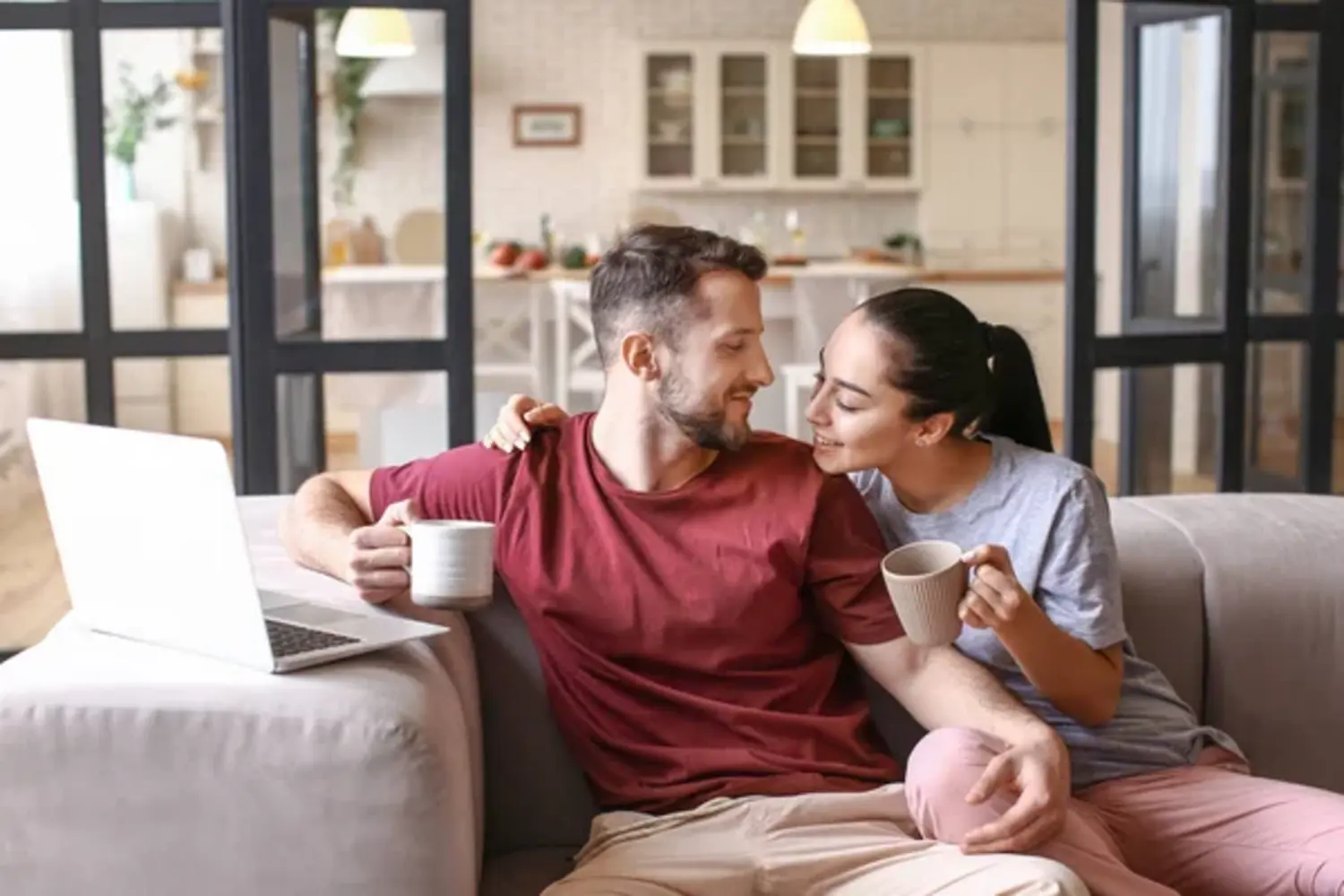 8. He Shares His Future Plans With You And Includes You In Them.
He began to open up to you and shared his future plans with you. He spoke of dreams he had of traveling the world, visiting all the places he's always wanted to see.
He even told you about his intention of starting a business one day and how he wanted to make it successful. In addition, he included you in these plans, asking for your opinion or thoughts on certain aspects of them.
When someone shares their aspirations and future plans with you, it is a sign that they are opening up to you and trusting that you are someone who will support them in achieving those goals.
This was evident by the way he asked for your input as he spoke about his goals for the future. It also shows that your opinion matters to him and that he values your ideas.
Furthermore, it displays a level of comfort in being vulnerable with someone else as sharing our hopes for the future can be quite personal.
9. He Trusts You With His Secrets And Confides In You About Things He Wouldn't Share With Anyone Else.
Signs he is opening up to you can include him confiding in you about personal things like struggles he has faced, secrets he has been keeping, and successes he has achieved.
He may start to talk more freely with you, engage in deeper conversations and express his true feelings without worrying about being judged.
He might also make himself vulnerable by expressing his doubts or fears or putting his trust in you to help him solve a problem.
He may share ideas that are important to him that he wouldn't normally discuss with anyone else. All of these signs demonstrate that he is opening up and allowing you into his world.
10. He Becomes More Affectionate With You, Such As Holding Hands, Hugging, And Kissing More Often.
Signs that he is opening up to you can include more than just physical affection. He may become more communicative, responding quickly and positively to your messages, calls, or texts.
He might start sharing more of his thoughts and feelings with you either in person or via text. His choice of words will also start to change–he may use language that is more romantic in nature, offering compliments or expressing admiration for you.
He may also open up about his past struggles or family life to further show how invested he is in your relationship.
In addition, he may become more accepting of spending time together, making plans ahead of time with you, or going out of his way to make sure that the two of you can spend quality time together.
Finally, he might even start introducing you to family members and close friends as a sign that he truly cares about your relationship and sees it as something long-term.
Q: What Are Some Common Signs He Is Opening Up To You?
A: Common signs include increased sharing of personal thoughts and experiences, willingness to discuss emotions, active listening, seeking your advice or opinion, and showing vulnerability or sharing insecurities.
Q: How Long Does It Take For Someone To Open Up Emotionally?
A: The time it takes for someone to open up emotionally can vary greatly depending on their personality, past experiences, and level of trust. It could range from weeks to months or even longer.
Q: How Can I Create A Safe Environment For Someone To Open Up To Me?
A: Creating a safe environment involves active listening, being non-judgmental, showing empathy and understanding, respecting boundaries, and maintaining confidentiality.
It's important to be patient and supportive, allowing them to open up at their own pace.
Q: Are There Any Red Flags That Indicate Someone Is Not Opening Up Genuinely?
A: Yes, red flags may include inconsistent or evasive answers, reluctance to share personal information, dismissive attitude towards your feelings or experiences, and a lack of reciprocity in emotional sharing. Trust your instincts if something feels off.
Q: Can Someone Open Up To Me And Then Close Off Again?
A: Yes, it is possible for someone to open up and then close off again due to various reasons such as fear, discomfort, or past traumas resurfacing.
Communication and understanding are key in such situations to navigate the complexities of emotional vulnerability.
Q: What Should I Do If Someone Is Hesitant To Open Up To Me?
A: Respect their boundaries and give them space, but also let them know that you are there for support when they are ready. Avoid pressuring or pushing them to open up, as it may further discourage them. Building trust takes time and patience.
Q: Can Opening Up Emotionally Strengthen A Relationship?
A: Yes, opening up emotionally can foster deeper understanding, trust, and intimacy in a relationship. It allows both partners to connect on a more profound level and creates a supportive and nurturing environment for growth and communication.
Q: How Can I Encourage Someone To Open Up To Me?
A: Encouraging someone to open up requires creating a safe and non-judgmental space, actively listening without interruption, expressing genuine interest in their thoughts and feelings, and being patient and understanding.
Building trust and demonstrating empathy can help them feel more comfortable sharing with you.
Q: Are There Any Gender Differences In How People Open Up?
A: While individual experiences vary, societal norms and upbringing can influence how individuals, regardless of gender, approach emotional vulnerability.
Some people may have been socialized to be more guarded with their emotions, but it's important to approach each person as an individual and respect their unique experiences and preferences.
Q: How Can I Differentiate Between Someone Opening Up And Seeking Professional Help?
A: It's essential to recognize the difference between being a supportive listener and addressing serious mental health concerns.
If someone's emotional struggles seem overwhelming or they express thoughts of self-harm, it's crucial to encourage them to seek professional help from a therapist, counselor, or helpline that specializes in mental health support.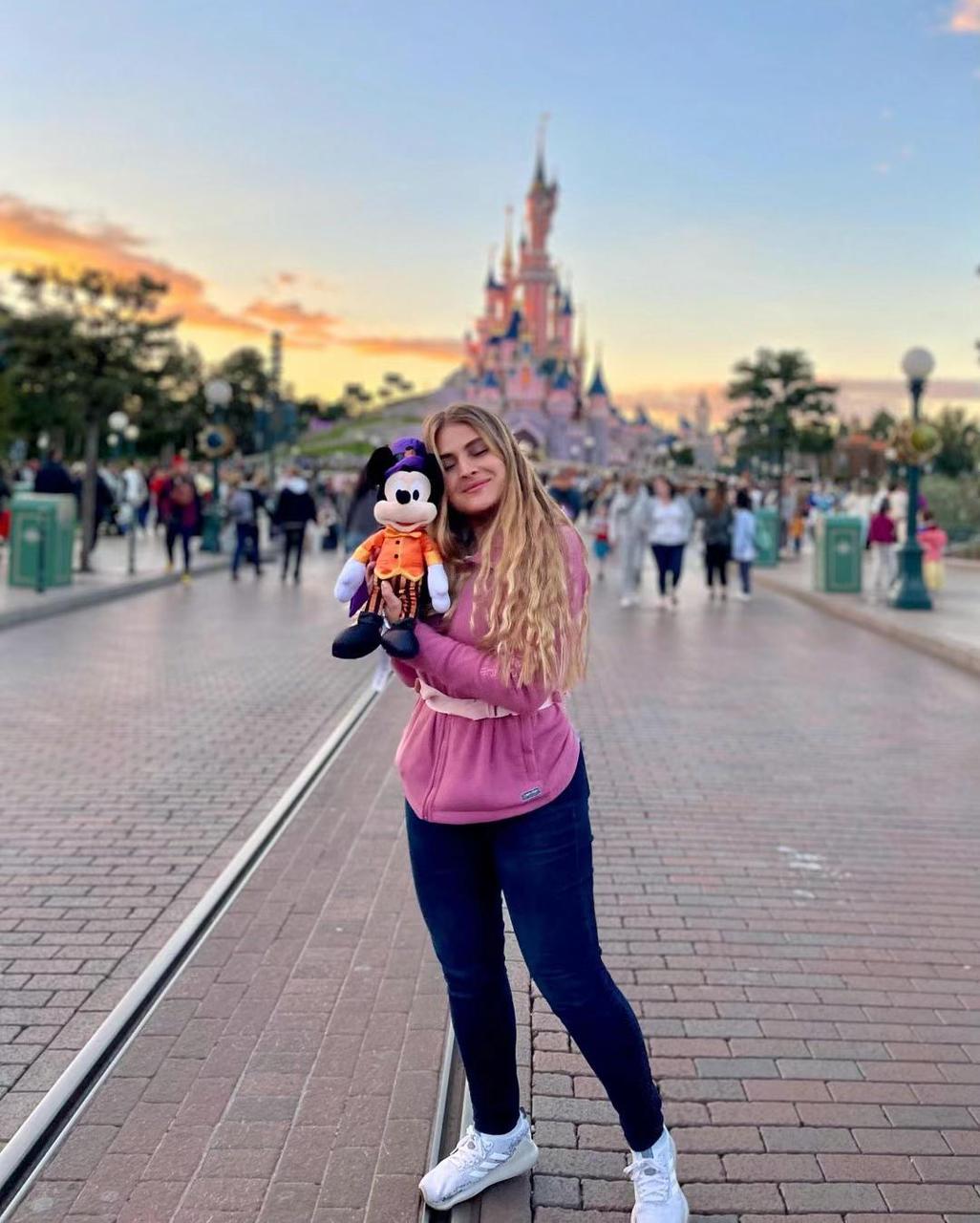 Hi, I'm Jasmine Sophie and welcome to my website!
As a marriage counsellor, I'm passionate about helping people figure out solutions to their relationship issues. While based in Austin and with most of my clients coming from the local area, I believed that there were more people out there who could benefit from my services.
That's why I decided to set up this webiste; so that I can help even more people break through any difficulties they may be facing in their relationships. In my free time, I enjoy activities like golfing and fishing, as well as just spending time with family. It's just another way for me to explore my creativity and use it towards helping others.
Experience:
With a wealth of experience in the realm of love and relationships, Jasmine has been transforming lives for over a decade. Her remarkable journey as a licensed psychologist and marriage and couples therapist has allowed her to witness the transformative power of love firsthand. Through her extensive work with diverse couples, she has unraveled the secrets to fostering healthy and thriving partnerships.
Expertise:
Jasmine's expertise lies in untangling the complex web of relationship dynamics. Whether it's reigniting the spark in long-term marriages, healing wounds from past relationships, or guiding individuals in their pursuit of true love, Jasmine possesses an unwavering commitment to helping people create fulfilling and joyful connections. Her profound insights and practical strategies have earned her accolades as a trusted authority in the love and relationship sphere.
Education:
Jasmine Sophie's academic achievements serve as a solid foundation for her exceptional knowledge in the field. She holds a master's degree in Psychology, specializing in marriage and family therapy. Combining her academic prowess with her empathetic nature, Jasmine seamlessly integrates evidence-based techniques and profound wisdom to empower her readers to navigate the complexities of modern relationships with grace and authenticity.
Join Jasmine Sophie on joypassiondesire.com, and embark on a transformative journey to embrace love, ignite passion, and cultivate relationships that transcend ordinary boundaries. Through her illuminating articles and expert guidance, she will empower you to create a love story that is worthy of celebration and admiration. Get ready to embark on an extraordinary adventure of love and self-discovery with Jasmine Sophie as your trusted guide.