When your relationship starts to feel different and you can't quite put your finger on what's going on, he may be losing interest. Don't let it ruin the relationship if there may still be a chance of salvaging it.
Signs of him losing interest may include him not returning your texts or calls as quickly, seeing less of him, or not taking an effort to try things together anymore.
His body language can also show when something isn't right and you should pay attention to the signs.
Lastly, an overall change in his mood could indicate that his interest is waning. Learn the signs early, so you don't have to worry about missing out, and stay ahead of it before it's too late!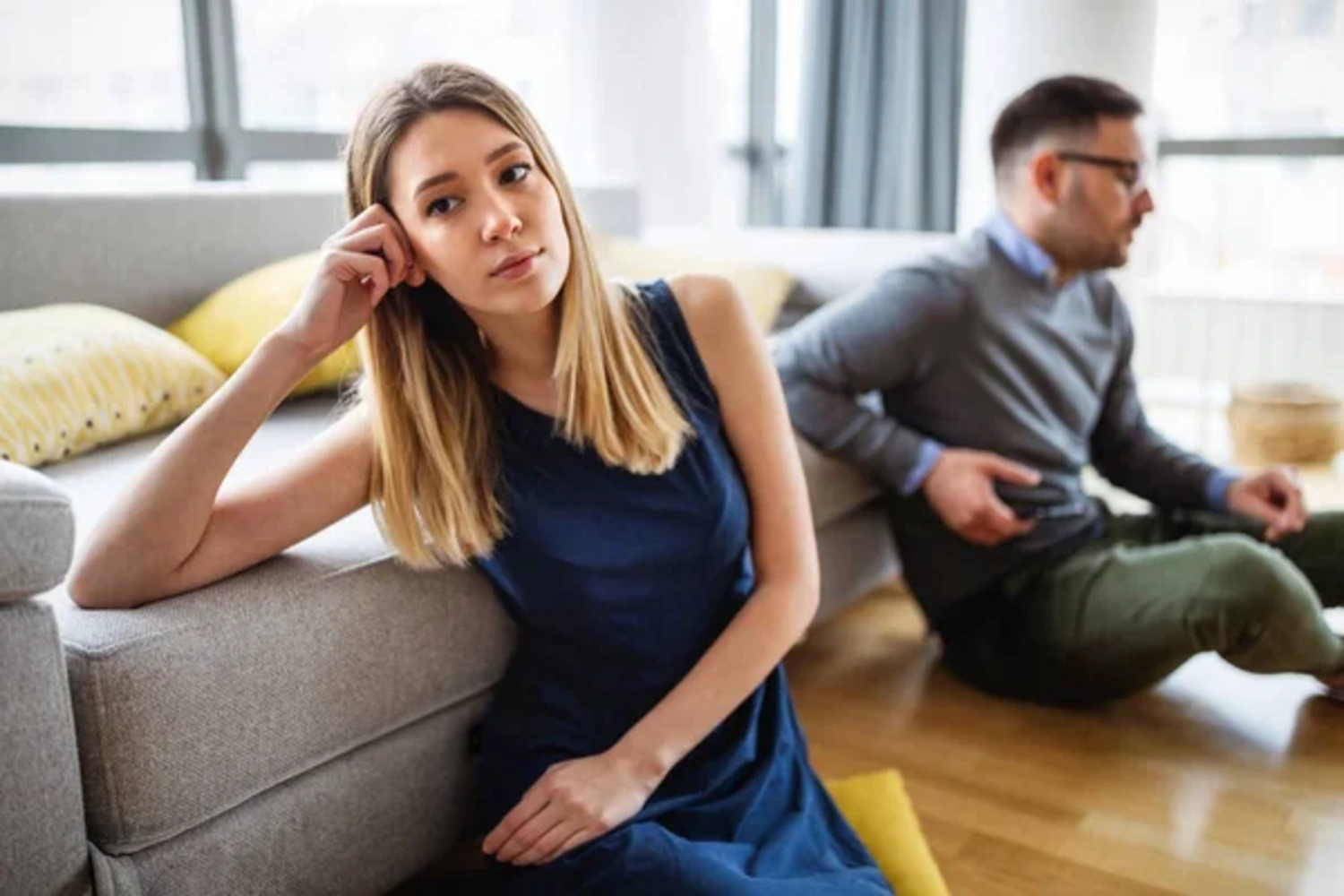 Signs He Is Losing Interest
It can be a difficult situation when someone that you're interested in starts to show signs of losing interest. These signs usually begin subtly and then become more obvious over time.
However, being aware of the signs and understanding what they mean is key to navigating the situation.
Common red flags include making minimal contact with you, avoiding conversations with you, not paying attention while talking to you, stopping compliments, and wanting to keep your interactions platonic rather than romantic or intimate.
It's important to remain honest with yourself and be open to communication if you see any of these signs so that both parties can either part ways respectfully or have an opportunity to discuss their feelings.
10 Signs He Is Losing Interest
1. Reduced Communication
If He Used To Call Or Text You Frequently, But Now There Are Long Gaps Between Messages, This Could Be A Sign Of Waning Interest.
If he used to call or text you frequently, but now communication is sparse with long gaps between messages, it could be a sign of waning interest.
This could include him taking longer to reply to your messages, or responding with shorter responses than before. He may also not initiate conversations like before and be less likely to suggest plans together.
All of these changes in behavior can point towards a loss of enthusiasm on his part, so it's important to pay attention to any shifts in communication patterns when trying to gauge someone's level of interest.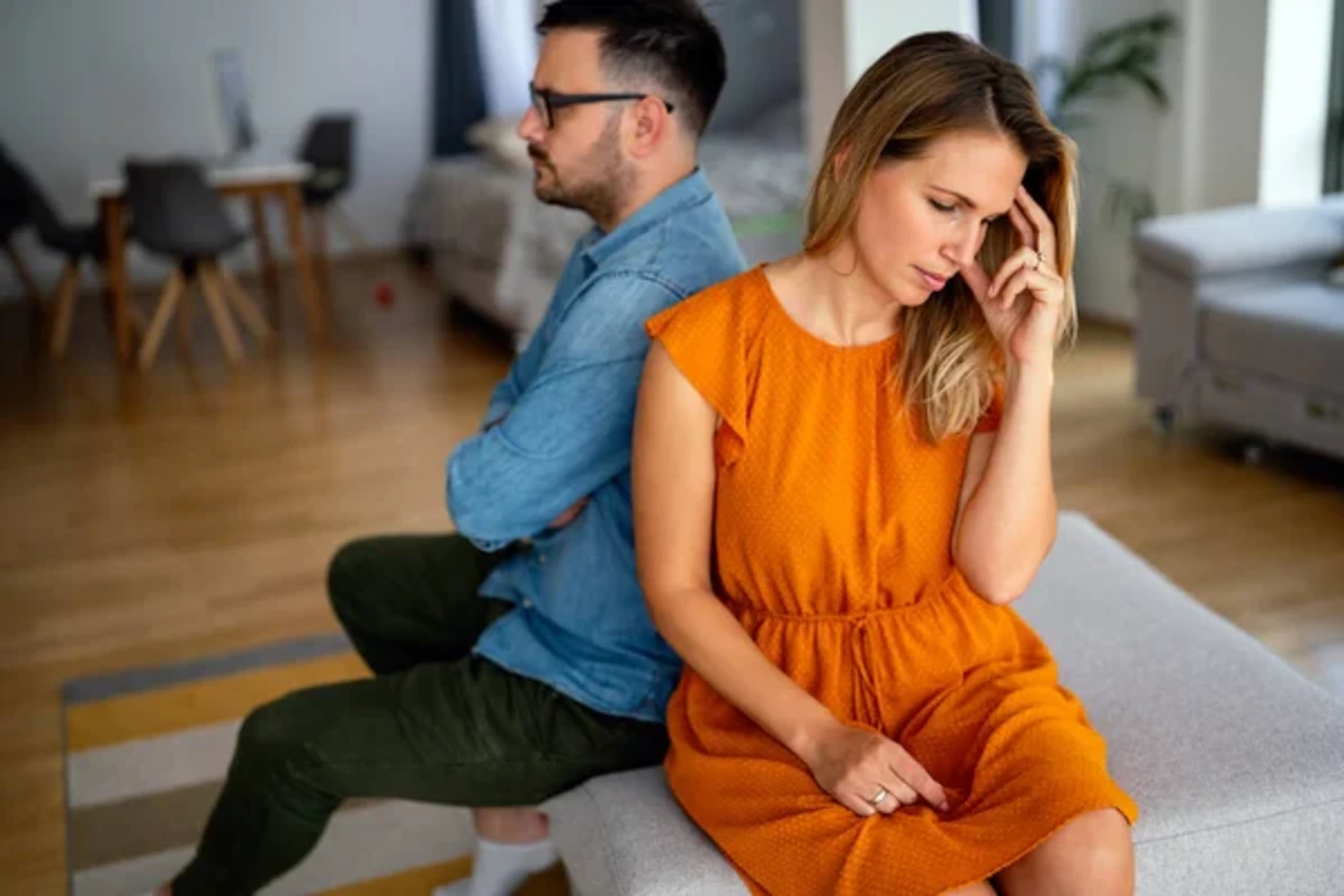 2. Cancelling Plans
If He Starts To Frequently Cancel Plans Or Seems Less Enthusiastic About Spending Time Together, It May Be A Sign That He'S Losing Interest.
If your partner is canceling plans more often than not, or if they seem less interested in spending time with you, it can be a sign that their interest in the relationship is fading.
It may be that they're feeling disconnected or unfulfilled or simply don't have the same level of enthusiasm for the relationship as before.
Some other signs might include avoiding communication, making excuses to avoid social events, and no longer expressing affection or showing interest in the things that used to make them happy.
If these behaviors start happening more frequently it's important to have an honest discussion with your partner about what's going on and how they're feeling so that you can work together to figure out a way forward.
3. Lack Of Enthusiasm
If He Seems Less Excited To See You Or Spend Time With You, Or His Behavior Seems More Perfunctory Than It Used To Be, This Could Be A Sign Of Waning Interest.
If your partner seems less eager to see you or engage in activities with you, this could be a sign that their interest in the relationship is waning.
They may no longer put as much effort into planning dates or making time for conversations together as they used to. Their attitude might become more perfunctory – like they're going through the motions – and their enthusiasm for being together may seem lacking.
They may be slower to respond to your messages and communicate less frequently. They may also express less enthusiasm about the future of your relationship and make fewer plans with you.
All these signs point to waning interest and a lack of investment in your relationship.
4. Reduced Intimacy
If He'S Less Affectionate Or Sexual With You Than He Used To Be, This Could Be A Sign That He'S Losing Interest.
Reduced Intimacy is a clear sign of waning interest in a relationship, as physical affection and sexual activity often serve as indicators of the level of emotional connection shared between two partners.
If these elements of your relationship have been gradually diminishing, it could be because your partner's feelings for you are changing.
He may become less willing to hug or kiss you or initiate intimacy, which can be a troubling experience for someone who was once used to being deeply connected with their partner.
This could even extend to physical touch in general, such as cuddling on the couch or holding hands. If he's suddenly not interested in engaging in sexual activities like he used to be, this could also be a red flag that his feelings towards you are fading away.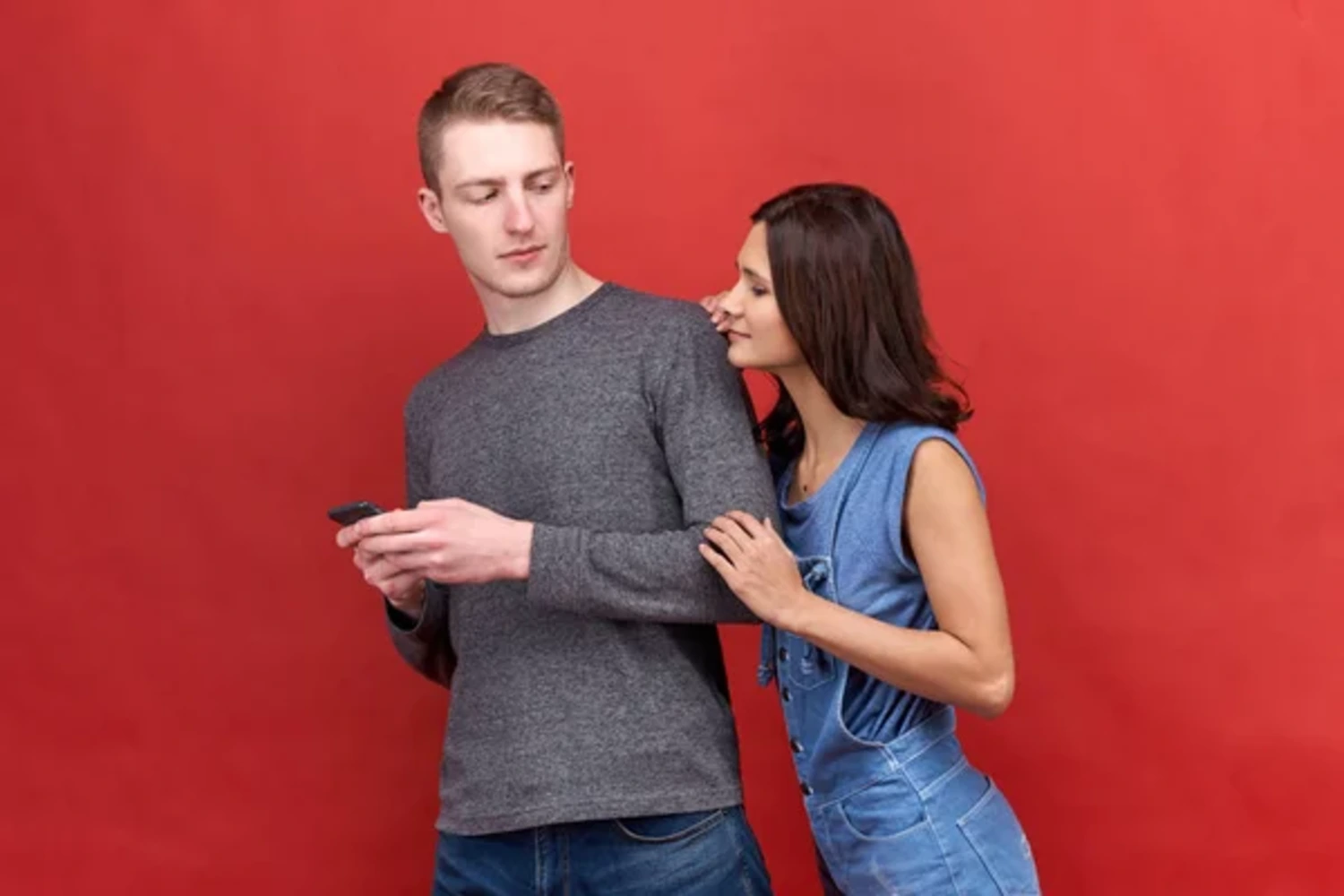 5. Less Effort
If He Used To Go Out Of His Way To Make You Happy, But Now Seems Less Interested In Doing So, It Could Be A Sign Of Waning Interest.
If your partner used to go out of their way to make you feel loved and happy, but now they no longer seem enthused to do so, it could be a sign that their interest in the relationship is waning.
Signs of waning interest can include: no longer taking the time to plan thoughtful dates or surprise gifts; being less engaged when you talk with them; not making an effort to communicate throughout the day; and overall, not responding with the same enthusiasm as before.
It's important to pay attention to these signs of waning interest because they can be telling of how invested your partner is in the relationship.
6. Disinterest In Your Life
If He's Not As Interested In Hearing About Your Day Or Your Life In General, It May Be A Sign That He'S Losing Interest.
If your partner seems less interested in hearing about what happened throughout your day or is no longer asking questions about how things are going in your life, this could be a sign that his interest in you is fading.
His conversations may become shorter and more surface-level, lacking the same level of enthusiasm as before. He might not ask you for updates on your family, work, or hobby projects as he did in the past.
He may stop making plans to meet up with you or join you on trips and outings. If he used to bring up future plans for the two of you together but has now stopped talking about them altogether, it may be another indicator that his attention is elsewhere.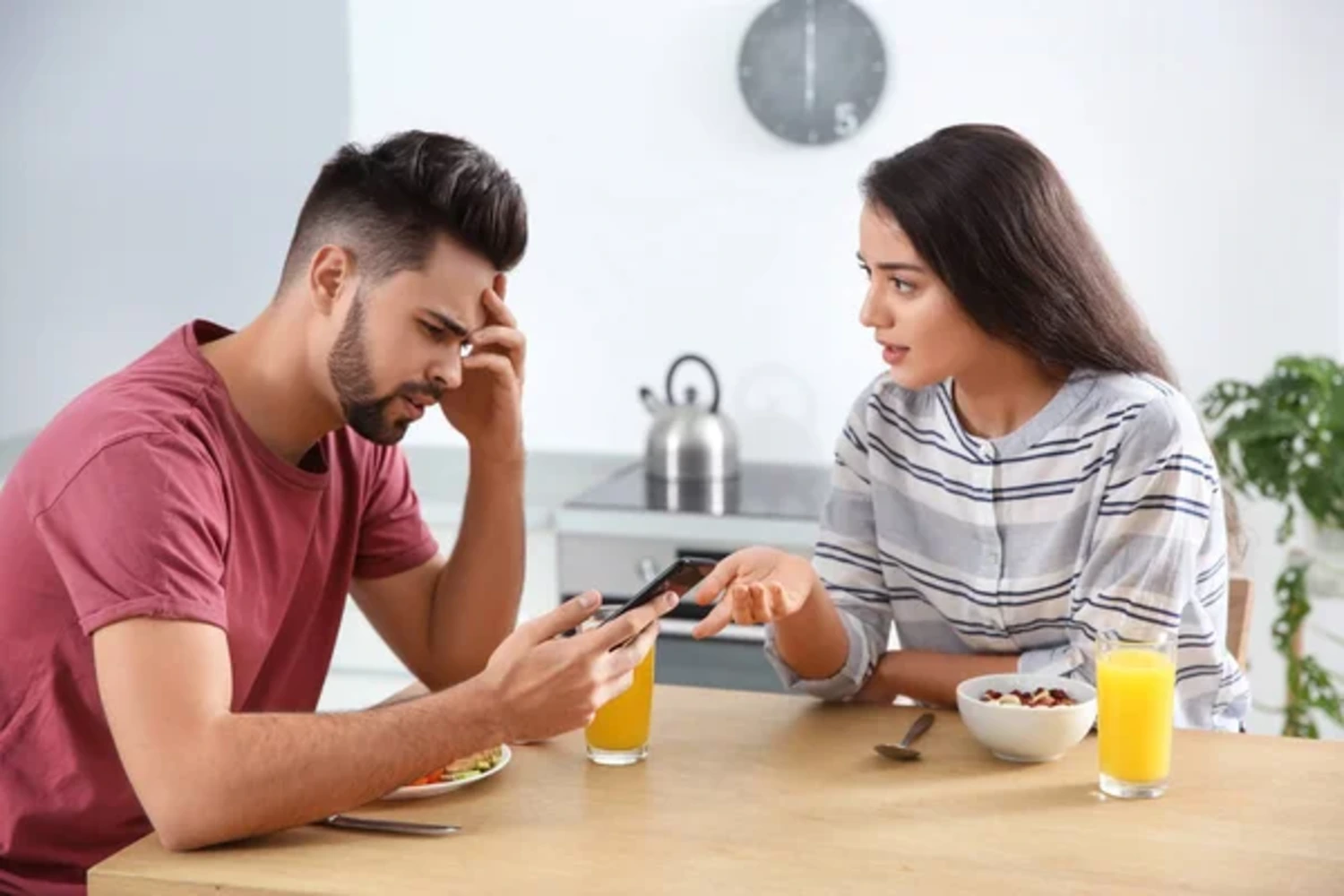 7. He's Not Introducing You To His Friends And Family
If He's Not Interested In Introducing You To His Friends And Family, This Could Be A Sign That He'S Not Invested In The Relationship.
If your partner is avoiding introducing you to his friends and family, it can be a sign that he's not taking the relationship seriously. This may indicate that he's not investing emotionally, or even considering the relationship as something long-term.
It could also signify that he's not comfortable with opening up and sharing his private life with you. It might indicate that he's feeling hesitant about revealing his true feelings and emotions toward you, which could lead to a lack of trust and commitment in the relationship.
Not introducing you to his loved ones could also be an indication that he's unsure if the two of you are compatible or have enough in common to build a lasting foundation together. All these signs point towards a lack of seriousness in the relationship and should be addressed.
8. He's Not Making Future Plans With You
If He's Not Interested In Making Future Plans Or Seems Non-Committal About Them, It Could Be A Sign That He'S Losing Interest.
If your partner appears to be uninterested or hesitant when discussing plans for the future, it could be a sign that their interest in the relationship is fading. They may be reluctant to make any commitments to you, such as scheduling activities further in advance.
They may become less responsive when discussing ideas for future events or occasions with you. This could indicate that they no longer feel invested in the relationship and are not motivated to make plans with you.
Furthermore, they may start avoiding conversations about the future altogether. All of these behaviors suggest a lack of enthusiasm and commitment toward being with you and making future plans.
9. He's Not Listening To You
If He's Not Listening To You Or Seems Distracted When You Talk, This Could Be A Sign That He'S Not As Invested In The Relationship As He Used To Be.
If your partner seems to be tuning out of conversations and not engaging in what you have to say, this could be a sign that they are losing interest in the relationship.
If they used to always be attentive, laughing at your jokes, and interested in hearing your stories, but now they seem to zone out or get easily distracted when you talk, then this could be a warning sign.
This could indicate that they no longer feel connected to you or your conversations and no longer find them enjoyable or meaningful.
It can also indicate that the relationship has become stale or boring for them. If it feels like the same conversations are happening over and over again without much progress being made, then this may be a sign that your partner has lost enthusiasm for the relationship.
They may no longer feel excited about exploring new things together or learning more about each other.
In addition, if you're trying to make plans for the future together and they don't seem interested, this could also be an indication of waning interest.
They may not want to make any commitments if they don't think the relationship will last much longer. Pay attention to how your partner acts around you; if their behavior is changing or appears distant often, it may mean that their feelings towards you have shifted as well.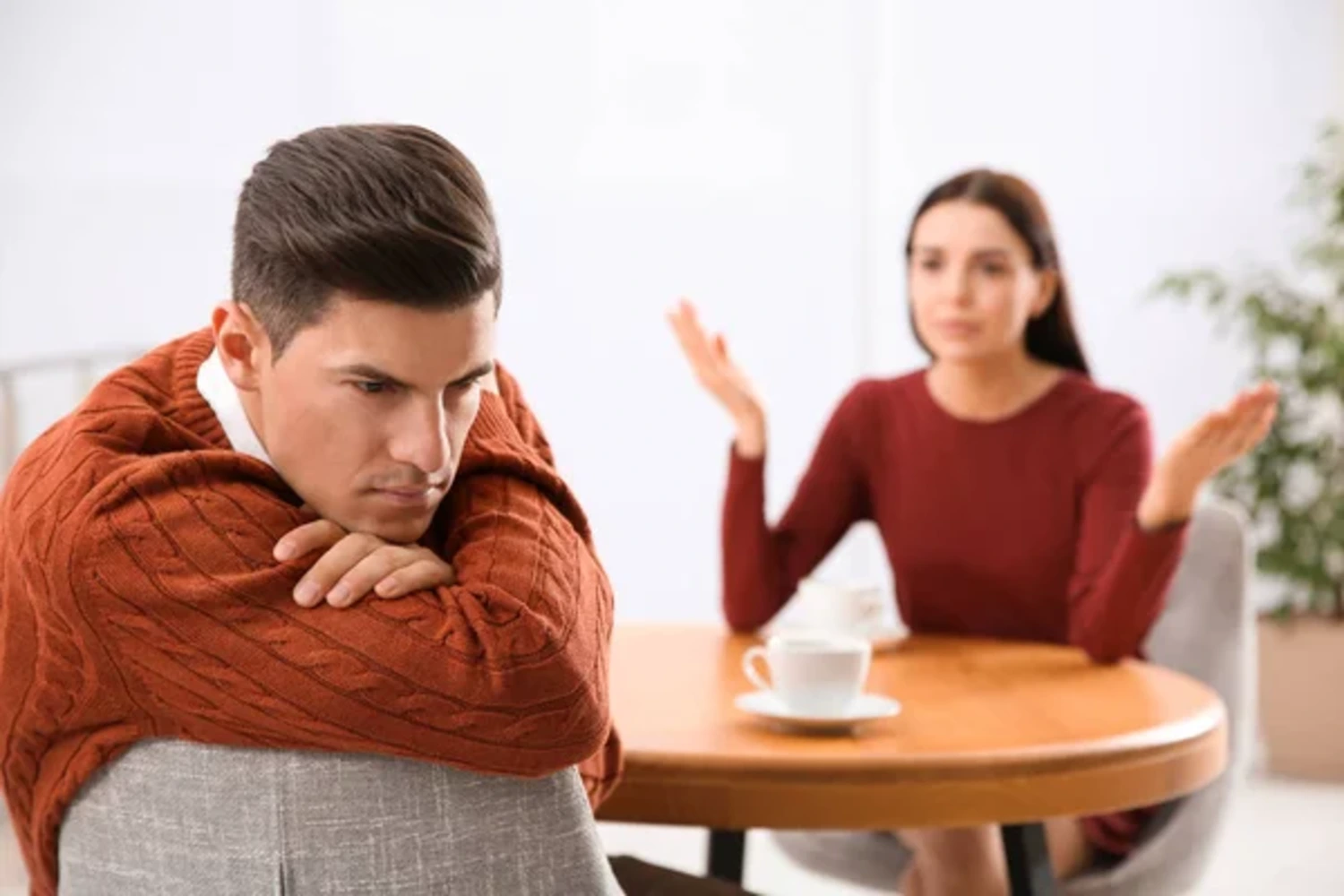 10. He's Distant
If He Seems Emotionally Distant, Doesn't Engage In Conversations, Or Doesn't Share His Feelings With You, It Could Be A Sign That He's Losing Interest In The Relationship.
If your partner seems emotionally distant, it could be a sign that their interest in the relationship is waning. They may no longer engage in conversations with you, or they may not share their feelings as openly and freely as they used to.
They might be less proactive in making plans, either with you or by themselves. Instead of initiating activities together, they may appear more uninterested and disinterested.
If you bring up topics that are important to both of you, such as future plans, career goals, and family matters, they may not respond as thoroughly or thoughtfully.
You may even notice them avoiding conversations about deeper issues altogether. All these signs indicate that your partner's interest in the relationship is declining and it's time for you to take action.
Conclusion
In conclusion, recognizing the signs that a person is losing interest in a relationship can be a difficult and emotionally challenging experience.
It is crucial to approach this situation with honesty, self-reflection, and open communication to better understand the underlying
reasons behind their
changing feelings.
It is important to remember that relationships evolve and go through phases, and a decrease in interest does not necessarily mean the end of the relationship.
However, it is vital to address the issue early on to prevent further deterioration and allow space for honest conversations and potential solutions.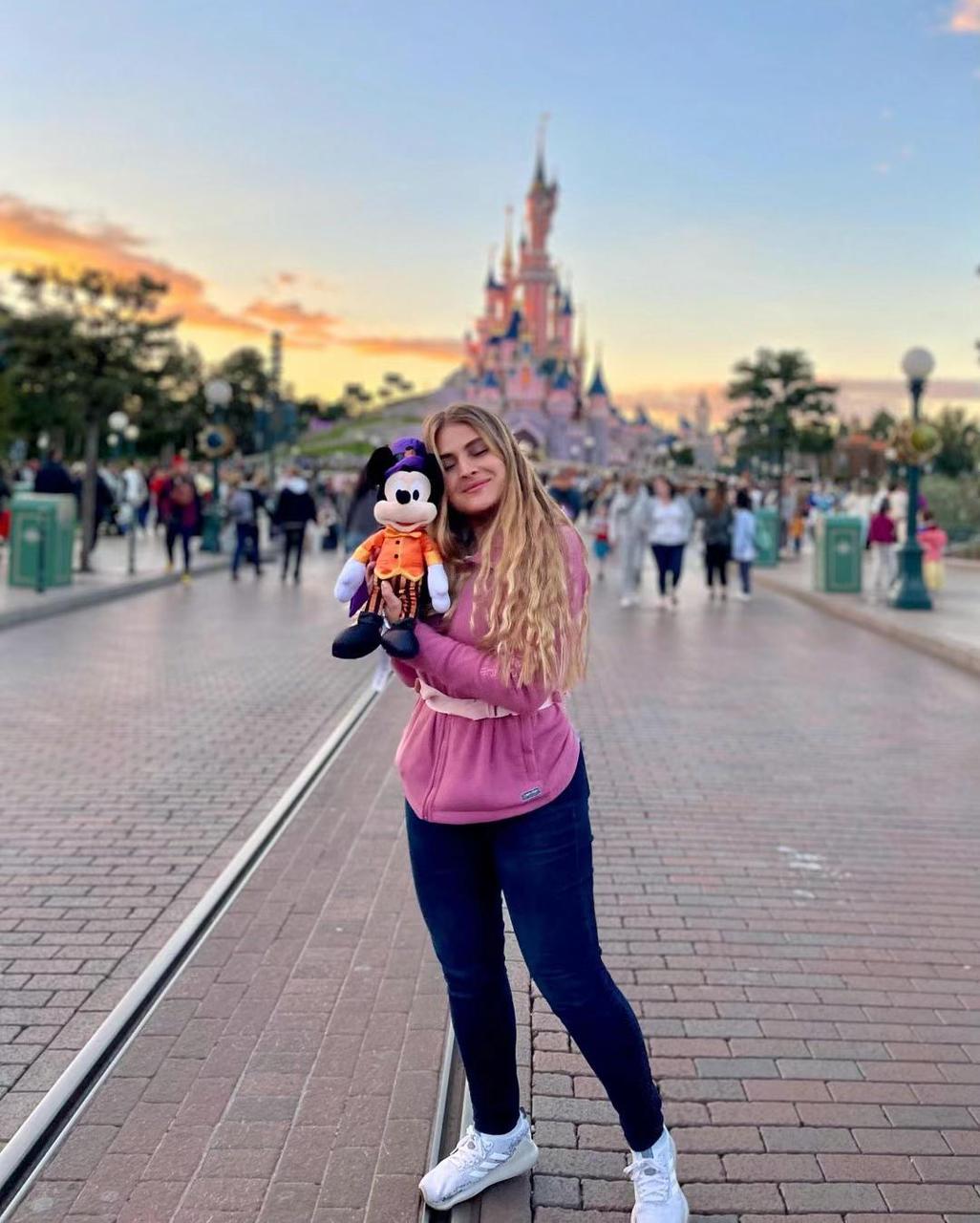 Hi, I'm Jasmine Sophie and welcome to my website!
As a marriage counsellor, I'm passionate about helping people figure out solutions to their relationship issues. While based in Austin and with most of my clients coming from the local area, I believed that there were more people out there who could benefit from my services.
That's why I decided to set up this webiste; so that I can help even more people break through any difficulties they may be facing in their relationships. In my free time, I enjoy activities like golfing and fishing, as well as just spending time with family. It's just another way for me to explore my creativity and use it towards helping others.
Experience:
With a wealth of experience in the realm of love and relationships, Jasmine has been transforming lives for over a decade. Her remarkable journey as a licensed psychologist and marriage and couples therapist has allowed her to witness the transformative power of love firsthand. Through her extensive work with diverse couples, she has unraveled the secrets to fostering healthy and thriving partnerships.
Expertise:
Jasmine's expertise lies in untangling the complex web of relationship dynamics. Whether it's reigniting the spark in long-term marriages, healing wounds from past relationships, or guiding individuals in their pursuit of true love, Jasmine possesses an unwavering commitment to helping people create fulfilling and joyful connections. Her profound insights and practical strategies have earned her accolades as a trusted authority in the love and relationship sphere.
Education:
Jasmine Sophie's academic achievements serve as a solid foundation for her exceptional knowledge in the field. She holds a master's degree in Psychology, specializing in marriage and family therapy. Combining her academic prowess with her empathetic nature, Jasmine seamlessly integrates evidence-based techniques and profound wisdom to empower her readers to navigate the complexities of modern relationships with grace and authenticity.
Join Jasmine Sophie on joypassiondesire.com, and embark on a transformative journey to embrace love, ignite passion, and cultivate relationships that transcend ordinary boundaries. Through her illuminating articles and expert guidance, she will empower you to create a love story that is worthy of celebration and admiration. Get ready to embark on an extraordinary adventure of love and self-discovery with Jasmine Sophie as your trusted guide.